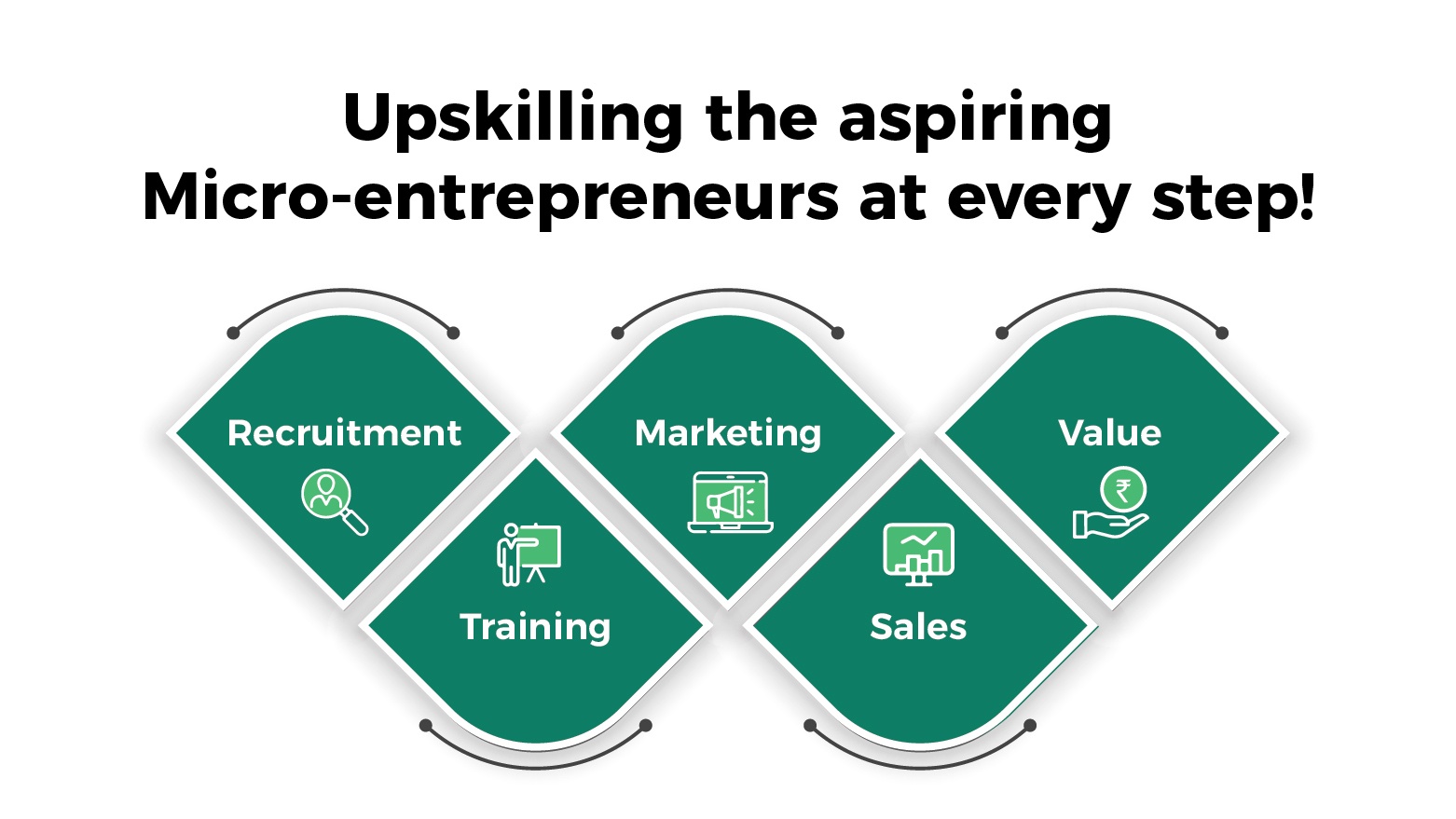 While the beginning of this decade has been dominated by ramifications of the COVID-19 pandemic, its middle and end will tell a different story. India, with its aspirations of becoming a USD 5 trillion economy by 2025, is well on its way to becoming a global economic powerhouse. Propelling the country forward is its massive working population and a business positive regulatory environment. Turtlemint, through its technology tools is not just empowering the insurance advisor but creating an opportunity for individuals to become micro entrepreneurship.
Even though entrepreneurship can be very rewarding, it is certainly not an easy journey. Starting is difficult and adapting to the changing environment is even more difficult. Turtlemint has created an end-to-end application that can help aspiring micro-entrepreneurs to embark on this journey and continuously stay ahead with the right upskilling tools. As a result, the company has been able to create more than 1,50,000 micro entrepreneurship with penetration in 14,000+ pin codes out of 19,000 pin codes in India. Further, it also has more than 1.5 million customers majorly from tier 2 and tier 3 cities and towns of India and has been able to penetrate the rural market of India by leveraging digital technology. Due to its deep penetration, micro-entrepreneurs in these regions have an opportunity to address the insurance needs of people.
From a micro-entrepreneur's perspective, Turtlemint can be a valuable partner throughout his / her journey.
Recruitment:
Provide budding insurance advisors with digital tools that can enable them to sell multiple insurance products of multiple insurance companies through one single and multilingual mobile application. Turtlemint has also onboarded approximately 90% of the insurers in the country.
Training:
Built a comprehensive online skill development program for insurance advisors. The program offers more than 70+ courses ranging from insurance advisor certification to personality development courses, sales skills, podcasts, etc. Further, many of these courses and training modules are available in regional languages to enable people from all backgrounds and education qualifications to leverage the opportunity to learn, upskill, and grow their business.
Sales toolkit:
Enable the advisor to grow his/her business by providing access to a complete suite of products and information required to become a great insurance advisor. The Turtlemint's multilingual app also provides relevant analytics and information and support on lead management. Further, it also provides renewals and claims support.
Marketing:
Turtlemint provides advisors with the relevant content for self-branding. It also provides insights on emerging opportunities in the market and shares marketing tools like brochures, posters, own profile, etc.
Value:
These tools enable advisors to embark on their entrepreneurial journey. Most importantly, it is not simply a stepping stone, rather a guide throughout the journey. It can help advisors improve productivity and efficiency, reach a wider audience, and benefit from a better incentive structure. Overall, more value is likely to accrue to advisors.
The future is bright for India, and it's the country's micro-entrepreneurs, armed with their dreams and the right set of digital tools, who are going to write the next chapter in India's growth story.