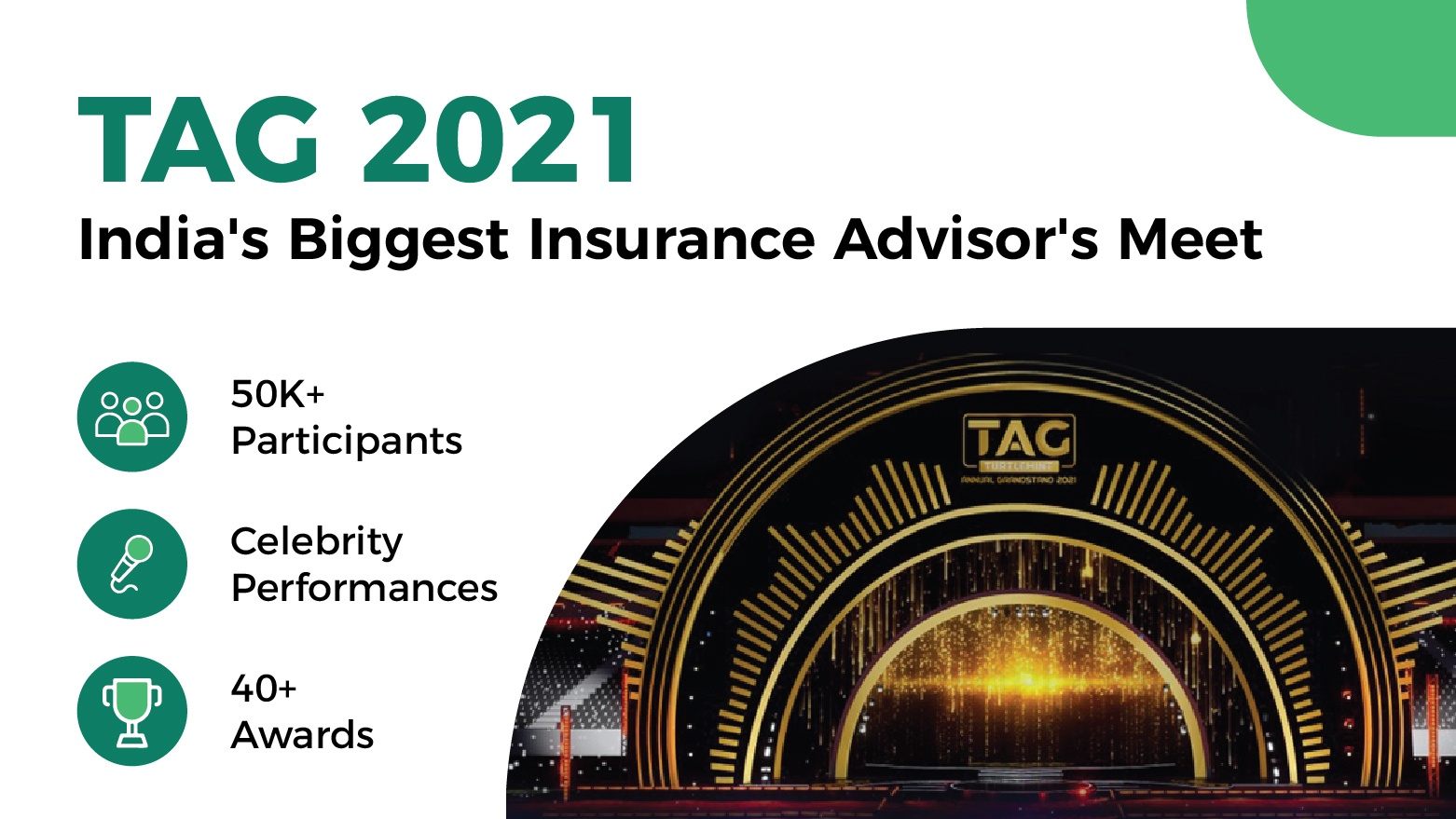 When the pride meets, there are likely to be resounding roars. And, that is exactly what happened at the Turtlemint Annual Grandstand -TAG 2021, one of India's Biggest Insurance Advisors Meet with over 50,000 insurance advisors and their families across the country. The main purpose of the event was to bring together the entire tribe of insurance advisors and salute their animal spirits. In a tough year, insurance advisors have stood steadfast and forged ahead with determination. They have served as an inspiration at a time when even the optimists were beginning to become pessimists.
Given the reason for the event, it had to be unique and larger than life. Even though it was a virtual meet, it was designed to deliver a tangible experience. There was a stadium, helicopter entries, a large stage, and a lot of activities like photo booths, thought boards, quizzes, games, etc. Not just that, the evening of 17th July 2021 was made sweeter with the soulful performance of Kailash Kher, happier with the unstoppable laughter brought about by Bollywood comedian Sanket Bhosale, and insightful with the visionary ideas shared by two of the finest InsurTech leaders in the country – Dhirendra Mahyavanshi & Anand Prabhudesai.
In addition to entertainment, the event also recognised and lauded the contribution of Turtlemint advisors. Around 40+ advisors were awarded for their excellent performance in shaping insurance distribution in the country. Several advisors who had optimally leveraged digital tools to not only survive but thrive during the pandemic shared their success stories. These served as an inspiration to all and encouraged people to see the light at the end of the tunnel.
For Turtlemint, TAG 2021 was very special as it served as a reminder of how far the company has come. With a focus on shaping motor, health, and life insurance distribution in India and with its network of over 1,50,000 insurance partners, the company is all set to bring the digital transformation the industry needs.
Here are few glimpses of the video below:
Entry Sequence of the Event:
Dhirendra Mahyavanshi (Co-Founder's) Speech:
Anand Prabhudesai (Co-Founder's) Speech: