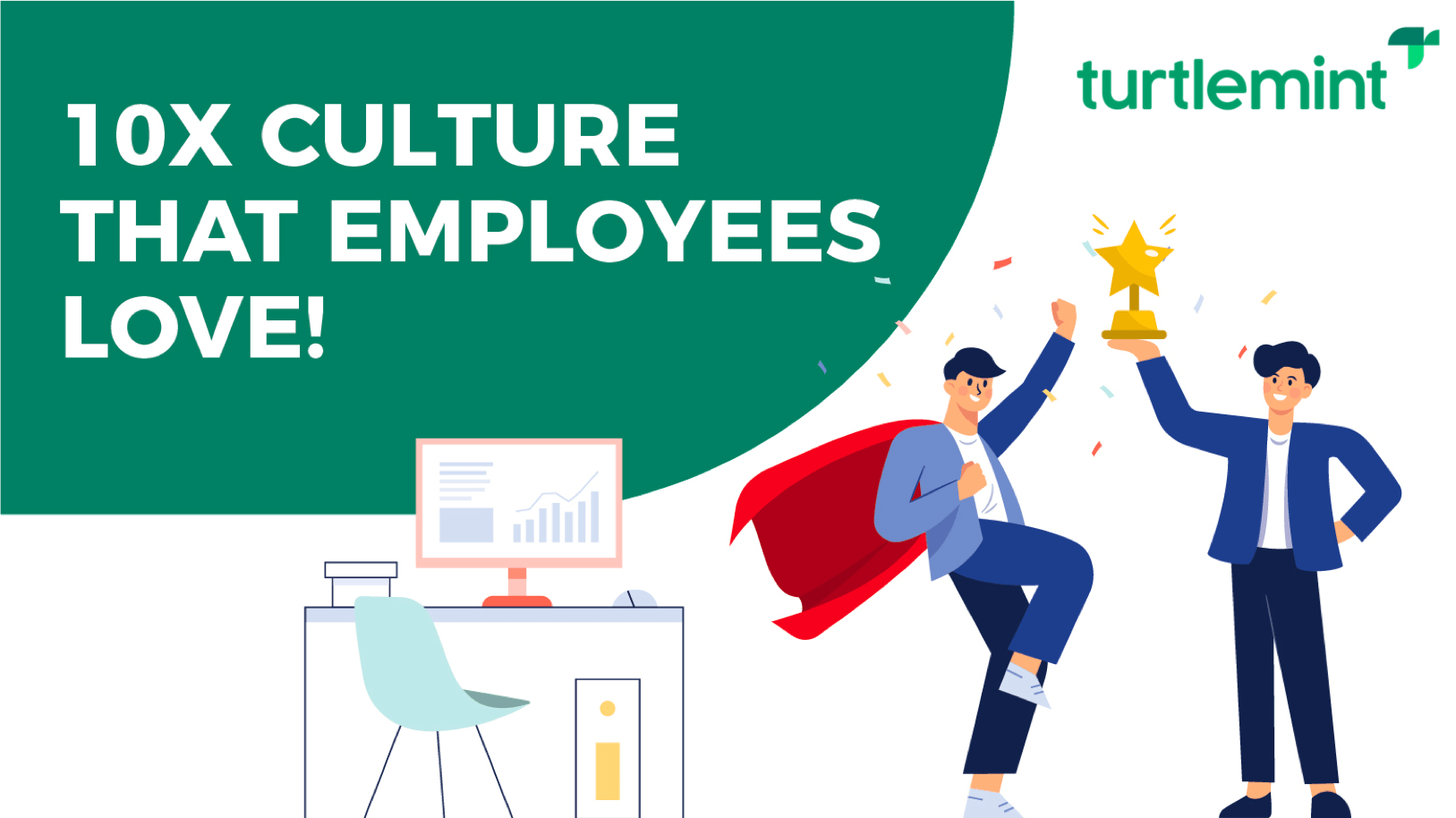 Turtlemint, an insurtech start-up, which has pioneered the online-offline model and created the largest insurance advisor network in India, has been working towards creating a great workplace for its employees as well. The company has been adopting new-generation tech-led digital tools that help to increase the overall efficiency of the system.
An important adoption of technology has been the partnership of OKR (Objective & Key Results) with xto10x.com to align all important stakeholders of the company with the organization's goals. Thus, in its endeavour to implement the best practices, Turtlemint has adopted the OKR framework to set goals and track achievements.
As Turtlemint has been growing exponentially since its inception, it was required to have all the people on the same page. This was adopted during the COVID period as people were working remotely and it was necessary to align all the functions together on the same platform to communicate the organization's goals. There was an eNPS survey conducted by the 10xgoals team for all start-ups and they identified trends based on the eNPS survey done.
In fact, the https://www.xto10x.com/ team have awarded Turtlemint with a certificate to confirm that its employees love working at Turtlemint on the following basis:
Turtlemint has secured the top quartile position in the ecosystem with a 76 percentile eNPS.
Turtlemint has outperformed the entire ecosystem in career development opportunities for its employees.
After the adoption of the technology, 98% of employees are clear on how their work contributes to the team's objectives.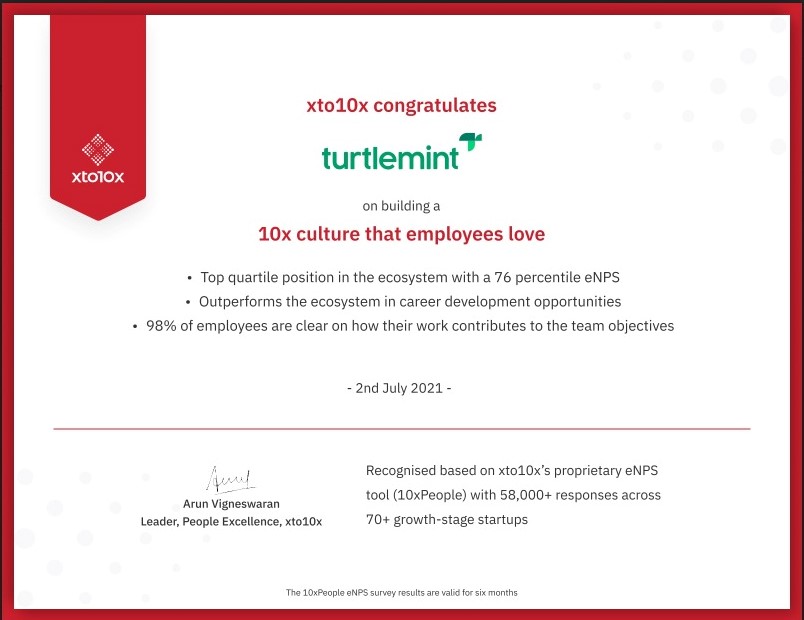 Turtlemint has always led from the forefront to adopt the best digital tools like "Jira" for swift project management, "Monday" for efficient task management and tracking, encouraged zoom meetings, regularized google meets with employees, etc. to stay connected with the employees and improve the overall efficiency of the system.
Being oriented towards digital-led technological advancements, Turtlemint has always stayed ahead of the curve with its quick adoptions and efficient innovations. This has helped Turtlemint to become the largest network of PoSP's in India with 1,25,000 Insurance advisors, penetration in 14,000+ pin codes out of 19,000 pin codes in India and more than 3.5 million customers. It has also onboarded 50+ insurers.
What Turtlemint has done is not just a disruption of the market, but, rather, an elevation of the entire insurance ecosystem by empowering the most important cog in the wheel, i.e. the insurance advisor with digital tools and knowledge / skill development resources.
With this recognition, Turtlemint has stepped ahead in the race of digital adoption for its team and aligned the entire organization's goals in one direction. This award has worked as a testament to the hard work and commitment of Turtlemint's entire team, the faith and support of its partners, customers, as well as investors.