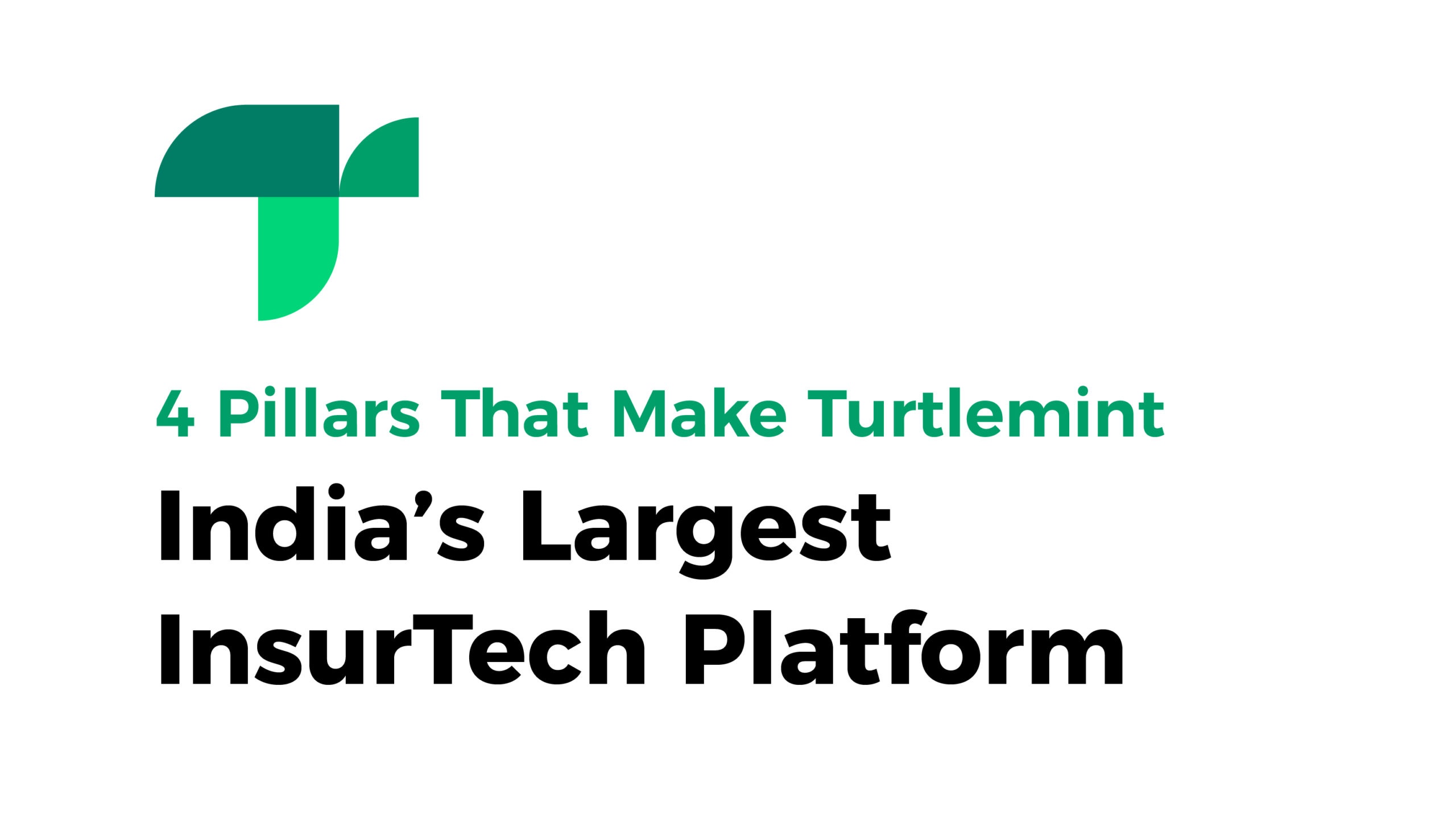 Over the last 5 years, Turtlemint has had an interesting journey as it navigated changes in the regulatory landscape and the unprecedented impact of the Covid-19 pandemic. The company set out with a goal to promote insurance penetration in the country and has taken targeted steps to achieve this goal. Today, it is India's largest Insurtech platform and has been awarded the "Insurtech Start-Up of the Year Award" in the "11th Annual Entrepreneur Awards 2021" by Entrepreneur India. This award is a testament to the company's long-term focus on improving insurance penetration in the country by empowering insurance advisors with the relevant digital and upskilling tools. The company's success rests upon its four pillars – People, Partner, Platform, and Product.
People: In the five years since its inception, Turtlemint has launched multiple tools and initiatives that have made it easier for insurance advisors to understand insurance products, access the relevant information, educate the client about various solutions, and seamlessly onboard the client. This has required the efforts of multiple stakeholders (our internal stakeholders & external stakeholders) who have contributed their time, skills, and money to create a tangible offering that can bring about real change in the insurance ecosystem. Our internal stake holders (insurance advisors and our employees) along with our external stakeholders (our investors) have played a catalytic role in Turtlemint's journey so far.
Partner: As Michael Jordan, the famous basketball player of all time said, "Talent wins games, but teamwork and intelligence win championships." The story of success is not written by one person or company, rather it is the cumulative effort of lots of people who partner in this journey. For Turtlemint, those partners have been the insurance advisors who trusted the company and took a leap of faith by seeking to leverage its offerings. It is due to these partners that Turtlemint has created and become the largest network of PoSP's in India with 1,50,000 Insurance advisors with penetration in 14,000+ pin codes out of 19,000 pin codes in India and more than 1.5 million customers. It has also onboarded 50+ insurers.
Platform: Through its user friendly mobile app, Turtlemint provides advisors access to a wide variety of insurance products, customized recommendation tools, and a wide range of courses on financial products. In addition, the platform allows for instant online issuance, across 50+ insurers while reducing the average turnaround time to less than 10 minutes vs. the traditional market standards of 48 hours. The company also provides regular training and upskilling sessions to empower advisors and enable them to orchestrate the change that they desire.
Product: The type of insurance a customer buys is a very personal choice. It is influenced by their circumstances and requirements. However, due to lack of information, clients often make suboptimal decisions or rely on insurance advisors for making the correct choices. Thus, Turtlemint's mobile app helps advisors access the right information, at the right time, and in a seamless manner. It intelligently recommends plans that meet the unique needs of the client and allows the easy comparison of quotes and prices, thereby enabling the client to make the right choices.
These four pillars have supported Turtlemint's journey so far and will continue to act as the guiding principles as the company forges ahead towards its goal of empowering insurance advisors and enabling universal insurance.