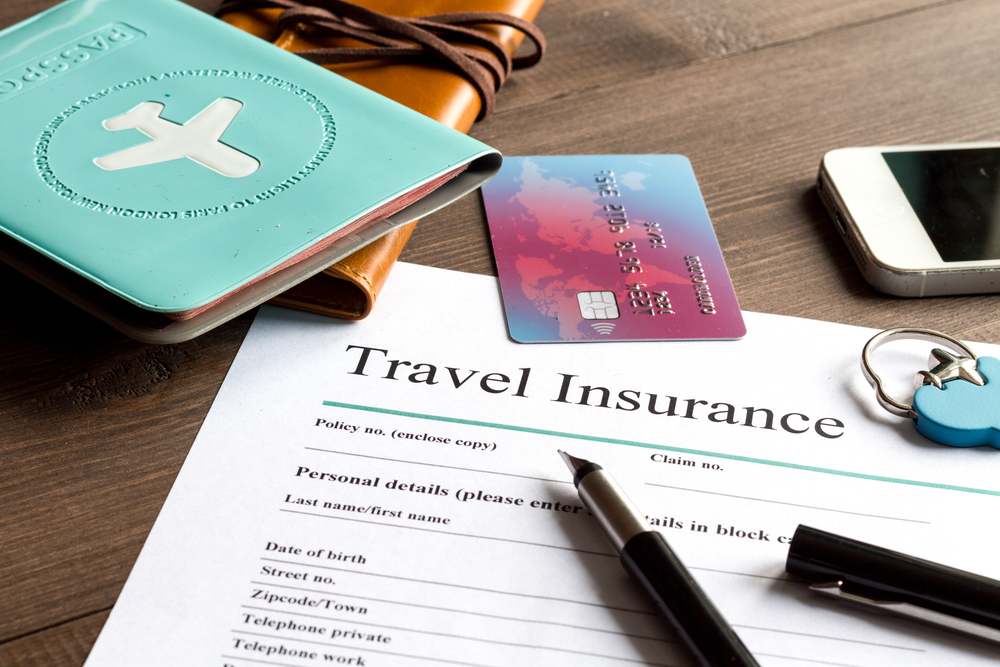 Travelling is something that excites us all, visiting new places, meeting new people, etc. It is interesting, by all means. But besides the excitement, there is also a feeling of worry that comes in, especially when going abroad. Medical emergencies or other travel-related problems can occur anytime and create difficult situations for you. Thus, purchasing a comprehensive travel insurance policy can make your journey stress-free. These travel or trip insurance policies make sure you and your belongings are safe when you are far away from home. So, before you pack your bags, sit back and purchase the right plan to shield your tour.
What are travel insurance plans, and why are they important?
So, before we move forward with the travel insurance plans and companies, it is important first to understand what travel insurance plans are. A Travel insurance policy is a type of insurance plan that is created to help a traveller if anything goes wrong on his trip. These plans are designed as a safety net for an individual on his trip, whether domestic or international.
Travelling in a foreign land can make us vulnerable as we are susceptible to various viruses and ailments. This is where the importance of having a travel or holiday insurance plan is seen. However, the coverage provided under a travel insurance plan can change according to your choice. A comprehensive plan will give you much wider coverage.
A travel insurance plan can help you with the following :
It can cover the cancellation of your trip due to work, health issues or any other reasons.
It can cover your medical expenses during the trip, including outpatient charges, hospital daily cash, medical evacuation, etc.
It covers your baggage loss or delays during your trip.
It also offers additional coverage for accidents or injuries of the policyholder.
Tips for choosing the best travel insurance company
So, now the task at hand is to choose a policy that will suit you the best. But in order to decide which company will be the best for you, you need to consider the following points and then invest in one:
Do your Homework: Look into the company's past records:

Whenever you are about to get connected with a company, it is important that you do foolproof research about the same. Reading a little about their history and how they have handled their business over the years shall give you an idea of where they stand now.

Tip: Checking the company's ratings available on various websites is also a good way to understand the status of the company.

Analyse their claim settlement ratio (CSR):

The claim settlement ratio or CSR is an important parameter to check when you are buying an insurance policy. The CSR accounts for the percentage of the number of claims that have been settled down by the company in relation to the number of complaints filed to date.

Consider all the available options:

Never stick with one company because your friend suggested that. Every individual's needs are different, so there are different policies to suit one. Today, when several companies are coming up with their flexible plan, researching, comparing, and analysing them all before choosing the best travel insurance company, can be beneficial.

Compare the premiums along with the benefits:

Investments you make always depend on the amount of money you can spend on the premiums, as it is obvious that a policy with a higher premium will give you better coverage and vice versa. You should always do thorough research to compare which insurance company makes the premium worthy. Picking a cheap travel insurance policy only to save a few thousand may turn out to be expensive in the long run.

Consult the professionals:

People tend to get confused when they have a lot of options to choose from. Taking professional help from advisors could be the right thing to do. Just tell them your requirements and budget, and they will present the plans that will suit you in the best way.

Give importance to customer service:

This may not seem to be a very important parameter when you are choosing an insurance company, but dealing with an establishment that offers good and efficient customer services will always keep you free from hassles.

Take care of the Covid regulations:

Due to the COVID-19 pandemic, there have been many changes in travel regulations, and thus most companies have altered their plans. It is recommended that you read the insurance policy terms and conditions carefully and also cross-check the coverage and premiums listed.
Before Taking Off
Travelling has now become an important aspect of our lives, be it for education, work, business or a leisure trip. However, when you are travelling, the last thing that you would want to worry about is any medical or other emergencies. However, since emergencies come unannounced, you need to be prepared for the same. Just by opting for an adequate comprehensive travel insurance plan, you can keep most emergencies at bay and plan ahead for a safe and enjoyable trip for whatever purpose you have planned. Bon, voyage!