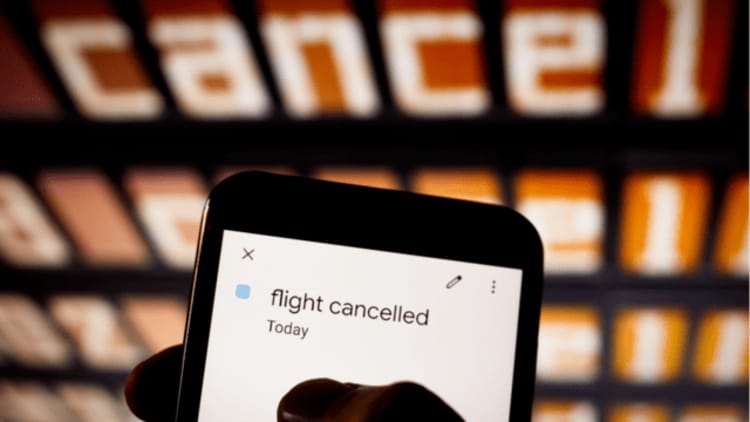 With the COVID pandemic playing a spoilsport on travel plans, air travel has become quite restricted. Tickets which had been booked in advance have been cancelled by the airline itself due to the lockdown or by you fearing the risk of infection. If the airlines are cancelling their flights, they are offering protection for your booking amount in the form of credit shells. You are allowed to book a flight using the credit shell within the next 12 months. However, if you are cancelling your flight voluntarily, you lose your booking amount. This is where a flight cancellation cover comes handy.
What is a flight cancellation cover?
Customer satisfaction is the name of the game and to provide the maximum satisfaction to customers, many online travel agents are offering flight cancellation covers when you book your flight tickets through them. The cover allows you a complete refund of your money if you cancel your flight due to any unforeseen reason before you travel. The premium is affordable and by parting with a few hundred bucks, you can secure your booking amount in case of cancellation.
The fine print
Though the flight cancellation cover looks simple and convenient in case possible cancellations, there's always a fine print attached to it. Looking at and understanding the fine print is important so that you get your money's worth and don't get stuck in technicalities when it's time to claim. The devil is in the details and you need to check the details to spot the pitfalls when buying the flight cancellation cover. Here are some of the finer details of the cover which you might overlook –
The cover might not work in this current pandemic when many people are cancelling their bookings to avoid travelling.
Pro tip: Find out from the online booking agent if it would allow coverage for trip cancellations during the current pandemic before buying the cover.
If you cancel and reschedule your flight, you would have to pay the fare difference if there is any
The convenience fee and the cancellation cover premium that you pay would be non-refundable
The premium might differ depending on your travel date
The cover is usually available if you cancel your trip at least 24 hours before the scheduled departure time
There might be a capping on the maximum refund that you can claim. If your booking amount is within this capping, you would get the full refund but in case of a higher booking amount, your refund would also be capped.
Pro tip: Check the capping limit on the refund available. It should cover your booking amount. If it is less, opt for another travel agent or a cover with a higher capping limit.
You might get a cash refund or a credit shell. While the former gives you flexibility, the latter forces you to rebook with the agent within the validity date of the shell.Pro tip: Choose a cover which offers a cash refund. Credit shells are not suitable if you have put your travel plans on hold in the current situation.
Flight cancellation cover does not cover loss of baggage, medical emergencies and other contingencies which you might face on the trip
Is the cover worth it?
If you are flying domestically and/or visiting family and/or relatives within India, flight cancellation cover can be effective in covering possible cancellations. The cost of the cover is low and affordable and you don't lose on your flight bookings. However, you should check the above-mentioned fine print of the cover before buying it. Moreover, the cover has a limited scope. If you book an international flight, the coverage would not be ideal. You need coverage against medical emergencies and baggage loss which is available under travel insurance plans. Travel insurance plans provide a comprehensive scope of coverage and are better suited for international travel needs.
Travelling plans are in a mess in this pandemic when the threat of infection and possible lockdown might prevent you to travel. In case of urgent travel needs, book your tickets after being sure that you would travel. If your travel is confirmed, flight cancellation cover would not make sense. However, if you still need financial security against cancellation, opt for travel insurance for a wider scope of coverage.