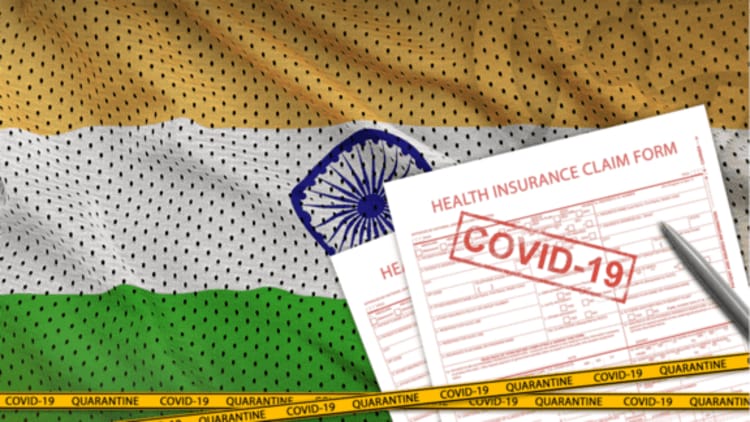 New Guidelines for Claims Reported Under Coronavirus
The Coronavirus pandemic is spreading despite the various efforts taken by the Government and the health department. More and more individuals are getting infected even as the lockdown curbs are easing in many parts of the country. If you read the newspapers or watch the news, you would know that the numbers have crossed 3.5 million and they are rising everyday!!
The infection is resulting in hospitalisation and, in certain cases, even death. In case of hospitalisation in a Government hospital, the charges are minimal or even nil. But if you seek hospitalisation in a private hospital, be prepared to face huge costs. Private hospitalisation is expensive and the costs are considerably high making it difficult for an average man to bear. This is where you can call on your health insurance plans. The plans cover the hospitalisation expenses incurred due to COVID infection thereby helping you financially. Moreover, in case of death of an individual, life insurance plans provide the much needed financial assistance to the deceased's family.
Because insurance can play an important role in tackling the financial implication of this pandemic, the Insurance Regulatory and Development Authority of India (IRDAI) has issued various guidelines for health insurance companies. These guidelines have been issued in the interests of policyholders so that their health insurance plans can come to their rescue in case of COVID related claims. Here's what the guidelines say –
For health insurance claims which cover hospitalization expenses –
If the health insurance policy covers hospitalization, insurance companies should settle COVID-related claims of hospitalisation quickly
The medical costs incurred by policyholders during hospitalisation due to the virus and also during the quarantine period should be settled as per the terms and conditions of the policy. Moreover, the settlement should be in compliance with the regulatory framework. In case of home quarantine however, claims would not be admissible.
If a claim is being rejected or repudiated, the claim should be thoroughly reviewed by the claim review committee of the insurance company before such rejection or repudiation
Health insurance companies are also encouraged to offer COVID specific health insurance policies which would cover the treatment costs of the virus effectively.
The guidelines were issued by the IRDAI on 4th March 2020 under the provisions of Section 14(2)(e) of the IRDA Act, 1999 and they came into force immediately.
Though there were no specific guidelines for life insurance companies, they were urged by IRDAI to handle their death claims in an expeditious manner so that the family of the policyholders can get claim settlements as quickly as possible.
These guidelines are proving beneficial for policyholders who are facing the threat of COVID infection. They are being able to make claims in their policies easily. You should also know these guidelines so that you know what to expect from your health insurance plans and how to handle your claims in case of an emergency.