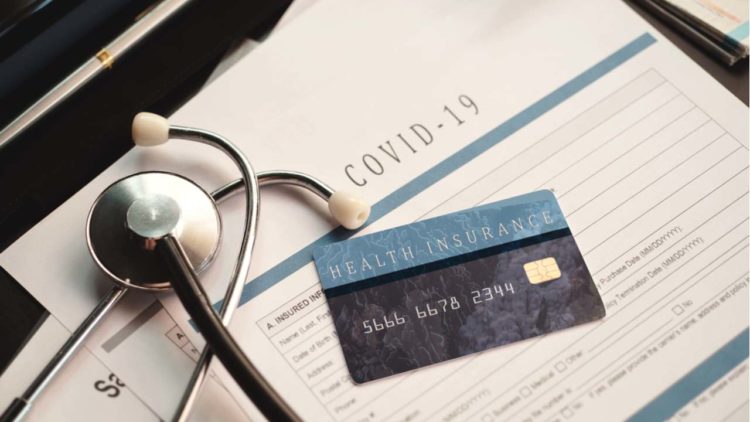 With the Coronavirus pandemic becoming a major concern, the Insurance Regulatory and Development Authority of India (IRDAI) introduced two COVID-specific health insurance plans of Corona Kavach and Corona Rakshak. These plans were aimed to provide individuals the much-needed health insurance coverage against COVID-related hospitalisation expenses. While Corona Kavach was launched as an indemnity health plan, Corona Rakshak was a launched as a fixed benefit plan paying a lump sum benefit on hospitalisation due to COVID. After their launch, these plans became the ideal solution for individuals seeking short term coverage against COVID infections. However, since the pandemic is still a severe threat, IRDAI has asked insurance companies to provide continuity benefits in Corona Kavach policy. Let's have a look at what IRDAI has proposed –
IRDAI's changes in the context of Corona Kavach and Rakshak
IRDAI has allowed three new benefits in the Corona Kavach and Rakshak plans. These benefits are as follows –
Renewal
Portability
Migration
Let's have a look at these three changes in details and what these changes mean for you.
Change#1 – Renewal benefit
Corona Kavach and Corona Rakshak were both launched as short-term health insurance plans having a tenure of 3.5, 6.5 and 9.5 months. However, since the pandemic is not under control and there has been no development of a successful vaccine, IRDAI has asked insurance companies to allow extended coverage under these policies. Policyholders are allowed to renew their existing Corona Kavach or Rakshak plans if the coverage tenure expires. You can renew the policy before the existing cover expires and also opt for enhancement of the sum insured. On renewal, the waiting period of 15 days would not apply. However, if you increase the sum insured, the waiting period would be applicable on the increased amount. Renewal would be allowed up to 31st March 2021.
What it means for you?
The Corona Kavach policy provides a comprehensive scope of coverage against COVID compared to normal health insurance plans. It covers the cost of consumables incurred on hospitalisation as well as home hospitalisation expenses which are not covered under normal health plans. Moreover, Corona Rakshak gives you a lump sum benefit to meet other financial expenses that you might incur. The facility of renewal is beneficial for you as you can extend your coverage till the vaccine is developed and you don't fear the threat of infection.
Change #2 – Portability benefit
IRDAI has also allowed policyholders to port their existing Corona Kavach and Rakshak plans from one insurance company to another if they are dissatisfied with their current insurance company. Porting is also allowed from an existing Corona Kavach or Rakshak policy to a standard indemnity oriented health insurance plan. When the policy is ported, the new insurance company should allow a reduction in the waiting period in the new plan for the waiting period already applied in the existing policy. Policyholders are also allowed to increase their sum insured at the time of porting.
What it means for you?
With the option of portability, you can switch to another insurance company if you are not satisfied with the current company. You can also find a lower premium offered by another company for the same policy since insurers price their Corona Kavach and Rakshak policies differently. So, porting allows you the option of choosing the best insurance company for your coverage.
Change #3 – Migration 
Through migration facility, you can convert your Corona Kavach or Rakshak plan to a standard indemnity health insurance plan which covers other illnesses besides COVID. Migration, therefore, allows policyholders to change their COVID specific plans to normal health insurance plans and expand the scope of coverage. When you migrate, you can carry forward the waiting period of the existing plan to the new plan. The premium would change when you migrate as the scope of coverage increases. Moreover, the new policy might have sub-limits on room rent and pre-existing waiting periods which you should factor in before you choose to migrate. You would be allowed to enhance the sum insured on migration but if the sum insured is increased, the waiting period would apply again on the increased amount of coverage.
What it means for you?
This is a beneficial change as it allows you to convert your COVID policy to a more comprehensive plan when your COVID coverage need is fulfilled. Thus, you can enjoy wider coverage and also enjoy the continuity benefit of the existing policy.
These changes by the IRDAI have widened the scope of both Corona Kavach and Rakshak health insurance policies and made them more customer-friendly. These plans now offer better benefits and you can insure yourself and your family under these policies to protect against COVID and its related expenses.