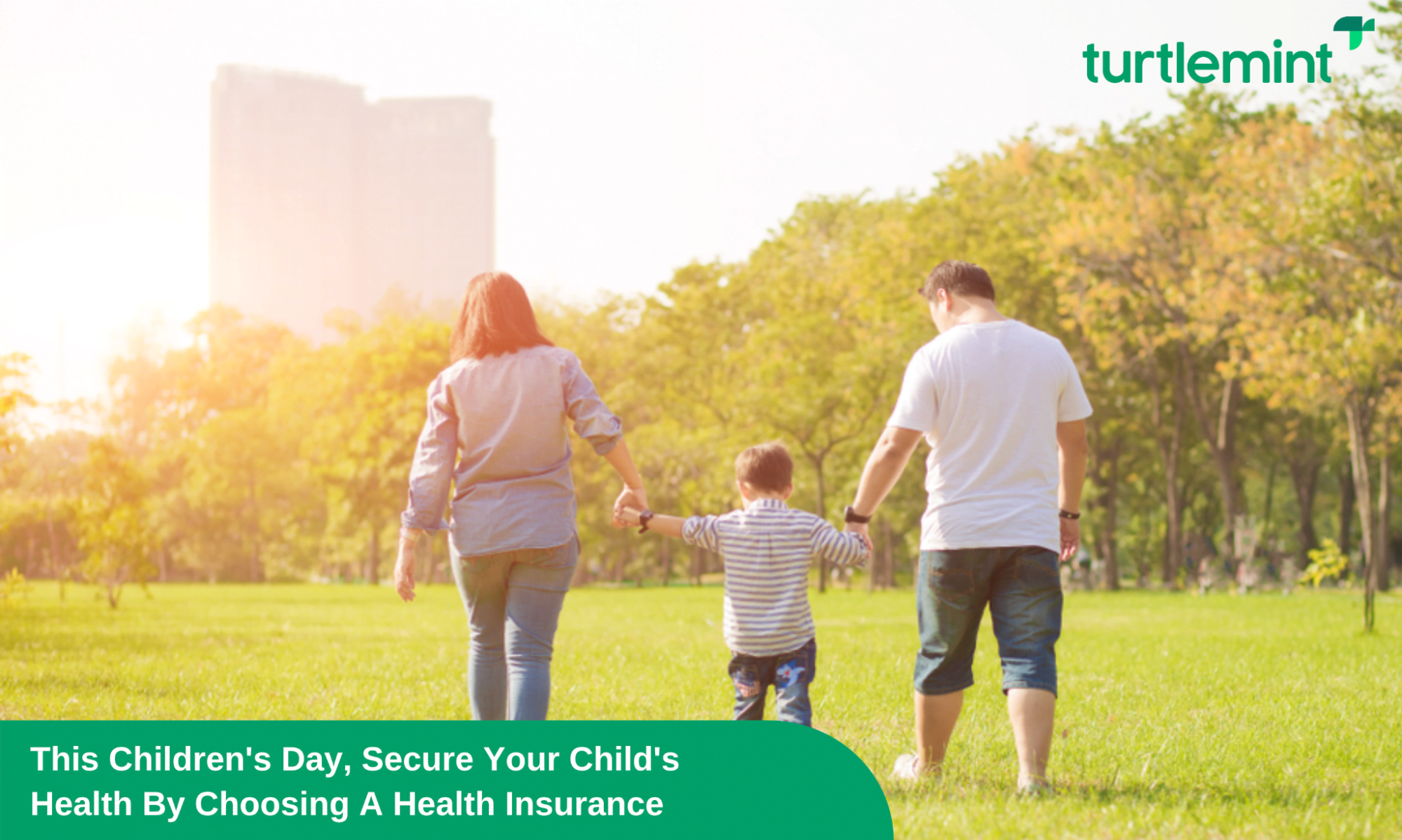 As a parent, securing the future of your children is probably the most important responsibility on your shoulders. While giving them a loving home, good education and a safe environment are crucial. However, with changing times, ensuring good healthcare for your children is equally important. Vanishing playgrounds, smog-filled skies, endless gadgets, and stressful routines – these are just some of the many challenges that the children of today deal with on a daily basis. Did you know that 1 out of 8 kids in the age group of 4 to 16 years1 is at risk of getting a lifestyle disease in his/ her adulthood? Scary, isn't it?
As a parent, one of the most difficult things to see is your child unwell. What can be all the more painful is having to compromise on the treatment they need due to a lack of resources. Many children often tend to have weak immunity and thus are more likely to develop an illness. Children, while growing up, are also more prone to accidents. Thus, keeping in mind all these health concerns, it is only prudent that as a parent, you invest in the right health insurance for your child so that in your time of need, you can provide the best medical care for your child without having to worry about the cost of treatment.
When you buy medical insurance for your child, you can take care of their healthcare requirements. The policy would cover hospitalisation expenses, health check-ups, vaccinations, ambulance charges and a lot more. You not only have mental peace, but the right health insurance can also help in securing your finances.
When planning to buy medical insurance for your child, you need to keep in mind several factors. To begin with, you should be aware of the types of health insurance policies and how they work so that you can pick the best possible insurance plan.
Types of child insurance plans
Broadly there are two kinds of health insurance policies that you can opt for. Let us take a look at them both.
Individual health plans for children

An individual health insurance policy, as the name suggests, is an individual plan. Here, the sum insured is separate for every individual in the family. For example, if the sum insured for the health insurance policy is INR 5 lakhs, and the health plan is for four members, then each member will have coverage of INR 5 lakhs, which can be claimed only for the medical treatment of that member. However, bear in mind that children below the age of 18 years cannot be covered under an individual health plan. They can be included in a family floater plan with either of the parents in the same floater plan. Most plans cover financially dependent children only up to the age of 25 years.

Family floater health insurance for children

The other type of health insurance policy for children that you can opt for is by adding the child/ children to a family floater policy. Here, the whole family comes under a single policy and shares the sum insured.Take a look at this example. Ravi Sharma has a family floater policy of INR 5 lakhs that covers him, his wife, his son and his daughter. Ravi had a motor accident, he is hospitalised, and his hospital bill is INR 3.5 lakhs. The health insurance policy covers the expenses. A few months later, his daughter fell unwell and needed to spend a few days in the hospital. The medical bills are INR 2.5 lakhs. In this case, the policy will cover only INR 1.5 lakhs, as the total coverage is INR 5 lakhs. The remaining INR 1 lakh will be covered by Ravi Sharma.Most health insurance plans offer coverage for up to 2 children only. While the premium amount will increase with the addition of every member, the overall difference in the cost of the health insurance policy will be reasonable.
How to choose the best health insurance policy for your child?
When it comes to the safety of your child, you would want nothing but the best. Therefore, make sure you put in some time and effort in finding the most suitable health insurance. Keep the following points in mind:
Check the coverage

First and foremost, see the coverage that the plan offers. Make sure you keep in mind to include the maximum features. Try opting for plans that include daycare treatments, OPD, pre and post-hospitalisation charges etc. Also, keep in mind that some health plans may not offer coverage for all illnesses and treatments. In such a scenario, you may want to opt for riders for enhanced coverage.

Child-specific needs

Most family floater health plans cover children from 3 months of age. You can also get coverage for a newborn baby if you have opted for maternity cover. Such child health insurance plans also include the costs of vaccination etc. As different plans offer different coverage, check the details in advance.

Pre-existing diseases

If your child suffers from an illness or there's a family history of some disease, it is highly recommended that you discuss the same with your insurer. You can check for the waiting period that would be required and choose an appropriate plan.

Opt for an insurer with a bigger network of hospitals

When you have an insurer with a big hospital network, you can get good-quality treatment anywhere in the country. Also, try to pick a company that offers coverage in hospitals that are in your vicinity.
Conclusion
Health insurance coverage and premium go hand in hand. While it is natural to feel the urge to get the maximum coverage for your child, it is suggested that when choosing a policy, you keep in mind its affordability. Make sure that the premium suits your budget and you are in a position to pay it regularly. Only when you renew the insurance policy on a regular basis, would you be able to provide your child with the best possible care?
DISCLAIMER
This article is issued in the general public interest and is for educational purposes only. The blogs should not be used as a substitute for competent expert advice from a licensed professional to best suit your needs. Insurance is a subject matter of solicitation. For more details on policy terms, conditions, exclusions, limitations, please refer/read policy brochure before concluding sale.