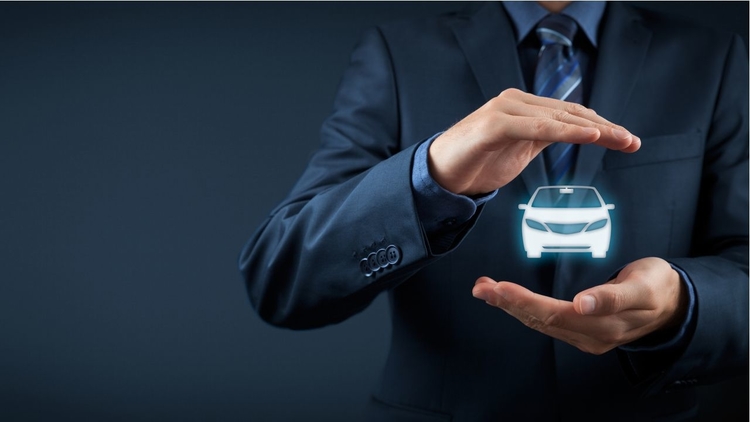 It is only human to want more, isn't it? The more the merrier. However, when it comes to car insurance policies, does having a higher insurance cover really make sense? How much car insurance do you really need?
While the choice of the coverage level in a life and health insurance policy is in your hands, in case of car insurance policies, the coverage level depends on the car's IDV. Do you know what IDV is?
What is IDV?
IDV stands for Insured Declared Value. It is calculated as the current market value of your car after deducting the age-based depreciation. IDV calculation also excludes the costs incurred in registering and insuring your vehicle. The rate of depreciation applicable in IDV calculation is as follows –
If the vehicle is older than 5 years, the IDV is calculated by mutual agreement between the insurance company and the policyholder.
The IDV represents the sum insured of your car insurance policy. It is payable if the car is damaged completely or if it is lost or stolen.
Now that you know the concept of IDV, let's understand how much car insurance do you require?
For new cars
If you buy a new car or your car is up to 3 years old, choosing the highest possible IDV is a better choice. A high IDV would maintain the value of your car and ensure a higher settlement of claim in case of total loss or theft of the car. Different insurance companies might offer a different IDV for the same car. As such, you should compare different car insurance policies on their IDV, coverage features and premium rates and then try to buy a plan which offers the highest IDV.
For older cars
Cars which are 4 or more years old do not require very high IDVs. Such cars' life spans are nearing their end. Many individuals, usually, use their cars for 4 or 5 years on an average and then replace them. That is why, a car insurance policy for an older car, which is on the verge of being replaced, can make do with a lower IDV. In fact, low IDVs are better for older cars as they help in saving premiums.
Don't forget about the available add-ons
A comprehensive car insurance policy also offers you optional add-on coverage features. These features enhance the coverage of the plan but cost extra. Are they required?
Yes, they are. Some of the add-ons are quite useful at the time of claim and should be added to your car insurance policy depending upon their suitability. Here are some of the important add-ons which you should consider in your car insurance plan –
Zero depreciation cover

– under this cover the effect of depreciation on your car insurance claims is nullified. The insurance company pays the full value of claim for repairs of the depreciated parts of your car.

NCB protect

– you earn a

no claim bonus

(NCB) in your car insurance policy when you don't make a claim. This gives you a premium discount in subsequent policy years. However, a single claim wipes out the NCB discount. NCB protect add-on protects the accumulated NCB even when you make a claim

Roadside assistance

– this add-on provides you 24*7 assistance in case your car breaks down in the middle of the road and you cannot reach the nearest garage for repairs

Engine protect

– this add-on is beneficial if you are living in a flood prone area. The add-on covers the damage suffered by the car's engine due to waterlogging

Return to invoice

– under this add-on, the invoice value of the car is paid in case of total loss or theft.
You should choose the available add-ons based on their suitability. Don't choose add-ons unnecessarily. Newer cars require zero depreciation, return to invoice and NCB protect add-on. If you live in an area where monsoons cause water-logging, engine protect add-on should be your obvious choice. Roadside assistance is helpful if you go on frequent road-trips.
So, when buying your car insurance policy, choose the correct IDV based on your car's age. Also add the required add-ons for a more comprehensive coverage. This way, your car would be insured for the correct value.
Check out our video below to know the comprehensive motor insurance in detail
Read more 5 point checklist while buying car insurance
Read more common mistakes that make your car insurance premium expensive