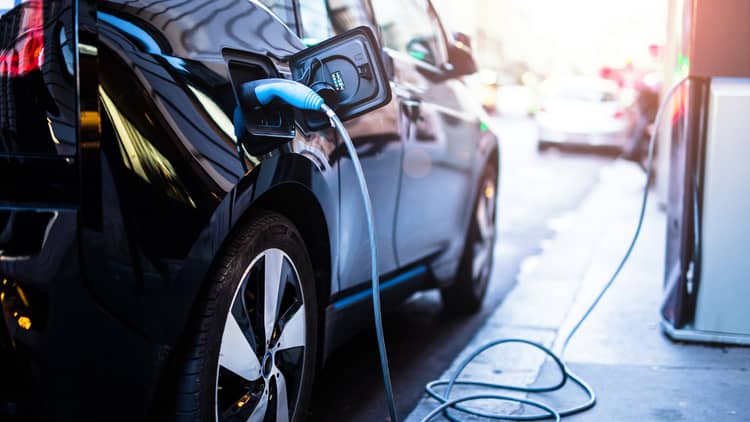 Flaunting an electric vehicle has become a new trend all over the globe. Speaking of India, they are gaining a lot of momentum in the entire market. This is because of the number of benefits it covers. Generally, electric cars are low maintenance, easy to drive, noiseless, and help you save tons considering the increasing prices of fuel. In addition, electric cars are excellent for the environment. However, after purchasing one, what about its insurance? Well, here's a comprehensive guide that lists an overview of everything you need to know about electric car insurance.
Electrical Car Insurance
The demand for EVs is growing at an unprecedented rate. Besides being a green alternative to diesel and petrol vehicles, electric cars can get much cheaper in the long run. However, finding suitable Electric car insurance can be a bit difficult. But once you find it, you enjoy a plethora of benefits. Before diving into the benefits, let's begin with the basics.
What is Electric Car Insurance?
To level up with the increasing demand, automobile manufacturers are introducing distinct types of EVs. This is to cater to the difference between different requirements of the buyers. With different models come different insurances. Just like the motor insurance policy for diesel and petrol vehicles, the electric car insurance policy provides outstanding financial protection to your car against all liabilities. By selecting the appropriate cover for your Electric car, you can prevent unwanted expenses. This is exactly what is meant by electric car insurance.
Types Of Electric Car Insurance Plan
In India, there are usually two types of insurance policies. These include,
Third-Party Car Insurance Policy:

The 1988 Motor Vehicles Act makes it necessary to hold electric car insurance under this policy. Under the third-party policy, you get insurance against all liabilities incurred due to third-party damage or injury or damage to their property due to your EV. Bear in mind that accidental injuries and damages do not come under this policy.

Comprehensive Car Insurance Policy:

This is an excellent insurance policy that any individual can opt for. The policy offers both OD (own damage cover) and third-party (TP) cover. In case your vehicle suffers damage due to collisions, floods, accidents, riots, storms, or vandalism, your car will be covered.
What Are The Advantages Of Electric Car Insurance?
Here are 5 advantages to ensure your electric car with a Comprehensive Insurance Policy.
Safeguard against Third-Party Liabilities:

Your insurance policy covers liabilities in cases where you meet an unfortunate situation. Suppose you are the reason for an injury to the third-party property, your policy covers the costs incurred in repairing.

Prevent Law-Mandated Penalties:

Because the Comprehensive policy involves the law-mandated liability cover, individuals get protection against non-compliance penalties regarding car insurance.

Prevent Hefty Repairing Bills:

As the Comprehensive Cover provides an OD facility, it covers the maximum part of the repair bills. This indicates that individuals don't require to pay any hefty repairing bills for the cases covered in the plan.

Obtain Personal Accident cover:

With the PA (personal accident) cover, you can obtain financial compensation against several uncertainties like bodily injuries, accidental death, total/partial disabilities, etc. due to an accident. Note that this is an add-on and must be purchased separately from the plan you choose.
What Does The Electric Vehicle Comprehensive Policy Cover?
The comprehensive car insurance policy tags a number of benefits with it. The plan covers losses and damages in the following circumstances.
Damages to your vehicle in an accident
Third-Party injury
Damage to third-party property
Damage to the car in case of explosion and fire
Natural calamities include storms, floods, earthquakes, etc.
Injury of the owner and accidental death
Losses incurred due to theft
Man-made disasters like vandalism, riots, etc
Cost Of Electric Vehicle Insurance
Generally, the cost of electric vehicle insurance is a bit higher as compared to conventional petrol and diesel vehicles. Because the insurance price is entirely based on the price value of the vehicle, electric vehicles have a higher premium as well. This is because of the price with respect to the internal combustion of engine-powered cars.
Conclusion
Upon conclusion, it is important to know the insurance policy's other factors, terms, and conditions before opting for it. Bear in mind that different companies offer different insurance benefits, costs, and features. Depending on this, make sure you don't go for the cheapest premium available. This is because the cheapest premium might not offer the level of policy cover you are seeking for. Cheaper premiums do not cover personal accident cover, breakdown cover, legal cover, level of voluntary excess, etc. Hence, make sure you make well-informed and wise decisions before finalising with an insurance company.