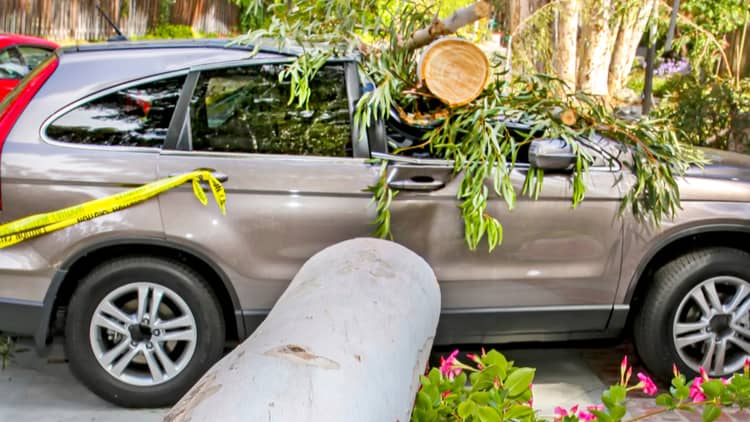 The New Year brings along new promises, new challenges and new beginnings. It motivates everyone to make better life resolutions. If you are a car owner, make a new year's resolution in 2022 to not let your car insurance policy lapse at any time. Yes, it's common to break the New Year's resolution, but this is one resolution you should earnestly try to stick to. A car insurance cover is very important and there are many disadvantages of letting it lapse. Take a look at why you must keep your car insured at all times and also why it is disadvantageous to let your policy lapse in 2022.
Importance of car insurance
Let us begin by understanding why car insurance cover is so important. A car insurance cover offers many types of protection such as: it covers the third party liabilities, it pays for own damage and it also covers legal costs. This is why you must get a car insurance plan on priority. However, getting the plan alone is not enough. It is equally vital for you to renew the plan on time and keep the policy from lapsing.
Disadvantages of letting your car insurance lapse
2020 and 2021 have both been very challenging years for people across the globe. The pandemic hit families and while some people faced death and destruction within their closest circles, others faced financial troubles due to job losses, business failures, etc. 2022 is therefore the dawn of a fresh start and everyone is trying to stay motivated. At such a time, you should also look to start a new and resolve to make the correct financial moves. A good way to do so is by keeping your car insurance plan active at all times. If your car insurance plan lapses, you can face many financial challenges, apart from legal challenges, too. Here are some ways in which allowing a car insurance policy to lapse can be disadvantageous:
Legal trouble

You can get into serious legal trouble if you do not renew your car insurance policy on time. The law in India makes it compulsory for every car owner to have an active motor insurance policy when he takes the car out on the streets of India. If you are caught driving your car without a valid motor insurance plan, you will be fined heavily and may even be arrested.

No third party cover

As a responsible motorist, it is your job to take care of any third party who may get injured in an accident involving your vehicle. It is also your job to ensure you pay for the damages incurred to the third party's vehicle or property. When you have a valid car insurance plan, the insurer compensates the third party on your behalf. However, if it stays lapsed, you have to bear all the third party liability expenses from your own pocket and that can become very expensive.

No own damage cover

Much in the same way, you won't get any compensation from the insurer for damages to your own vehicle, too; if your policy is in a lapsed state. Repairing your car can be an expensive thing to do, so avoid having to pay the bills yourself by simply renewing the motor insurance plan on time.

No personal accident cover

Most motor insurance plans have an in-built personal accident cover. This is important because it offers financial support to your family if anything happens to you. However, the sum assured is not paid out when the policy remains in a lapsed state.

Loss of no claim bonus

Lastly, if you do not renew your coverage within 90 days of lapse, any accumulated no claim bonus that you might have would become zero. This is especially bad if you have accumulated a considerable bonus, say 30% or 50%, which can give you premium discounts on renewal.
As you can see, all these factors can lead to you incurring heavy financial losses. A car insurance plan is quite affordable and all you have to do is renew it on time to keep the policy active. By renewing on time you can safeguard your vehicle and your finances in an easy and hassle-free manner.
So, this 2022, ensure that you keep your car insurance coverage active so that you can not only enjoy the coverage but also comply with the traffic rules and avoid possible penalties.