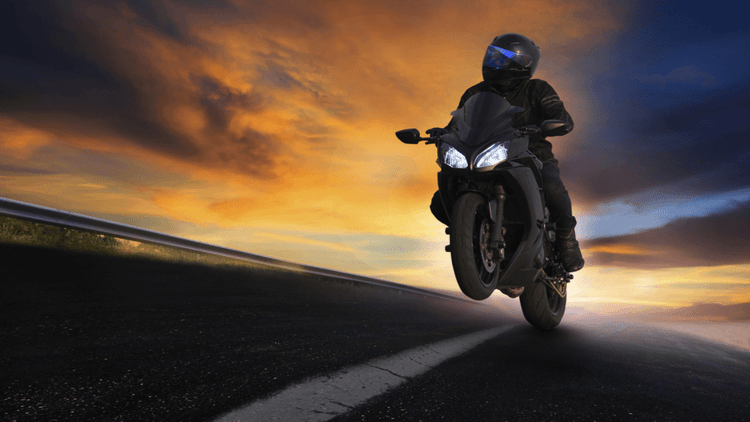 How many times have you seen a Hayabusa stuck in traffic at a busy junction and wondered, "He must be loaded!" or "Why in the blue hell did he buy a Hayabusa for daily commute?" While it is true that the gruesome traffic and the challenging roads in India would require nothing less than the Dark Knight's Batpod to blow vehicles out of your way so you can reach your destination in time, it is important to remember that you choose your ride based on preferences and needs which define you.
It doesn't take a psychoanalyst to understand that Standard Bikes such as the Hero Splendor are usually preferred by beginners, although they work great for experts as well. The Standard Bike signifies that you love your 9 to 5 job, maintain a budget and are careful where and what you spend on. Most importantly, you make up for most of the Indian population!
If you're into Cruisers such as the Royal Enfield or Harley, you're generally the type who enjoys comfort and leisure. There is nothing more you would love than a hot cup of coffee by a shop that's probably 70 km away from where you live. Moreover, you've already planned a trip to Leh Ladakh with your machine. You have an adventurous spirit and are a true explorer!
If you own a Sport Bike, you're probably a speed demon. You loathe slow moving traffic and do your best to avoid signals. You never shy away from taking risks and derive insane amounts of pleasure from breath-taking thrills. Your motto in life is, "Go fast or go home!"
Last but not the least, Scooters! You prefer convenience over tedious activities and are generally laid back with a good sense of humor. Shifting gears is a nightmare for you but let's face it – Why focus on gears when you can indulge in the joy of care-free riding?
As you may identify with most of the two-wheelers mentioned here, remember that your two-wheeler deserves an insurance plan. Not because it is mandatory but because some potholes go deeper than the Rabbit Hole to Wonderland.
Did we miss out on anything? Does your two-wheeler really define you? Let us know in the comment section below!
Whatever be your bike preference, you should get it insured too.
Read more about All you need to know two wheeler insurance policies in India
Read more about what to do when your two wheeler meets with an accident