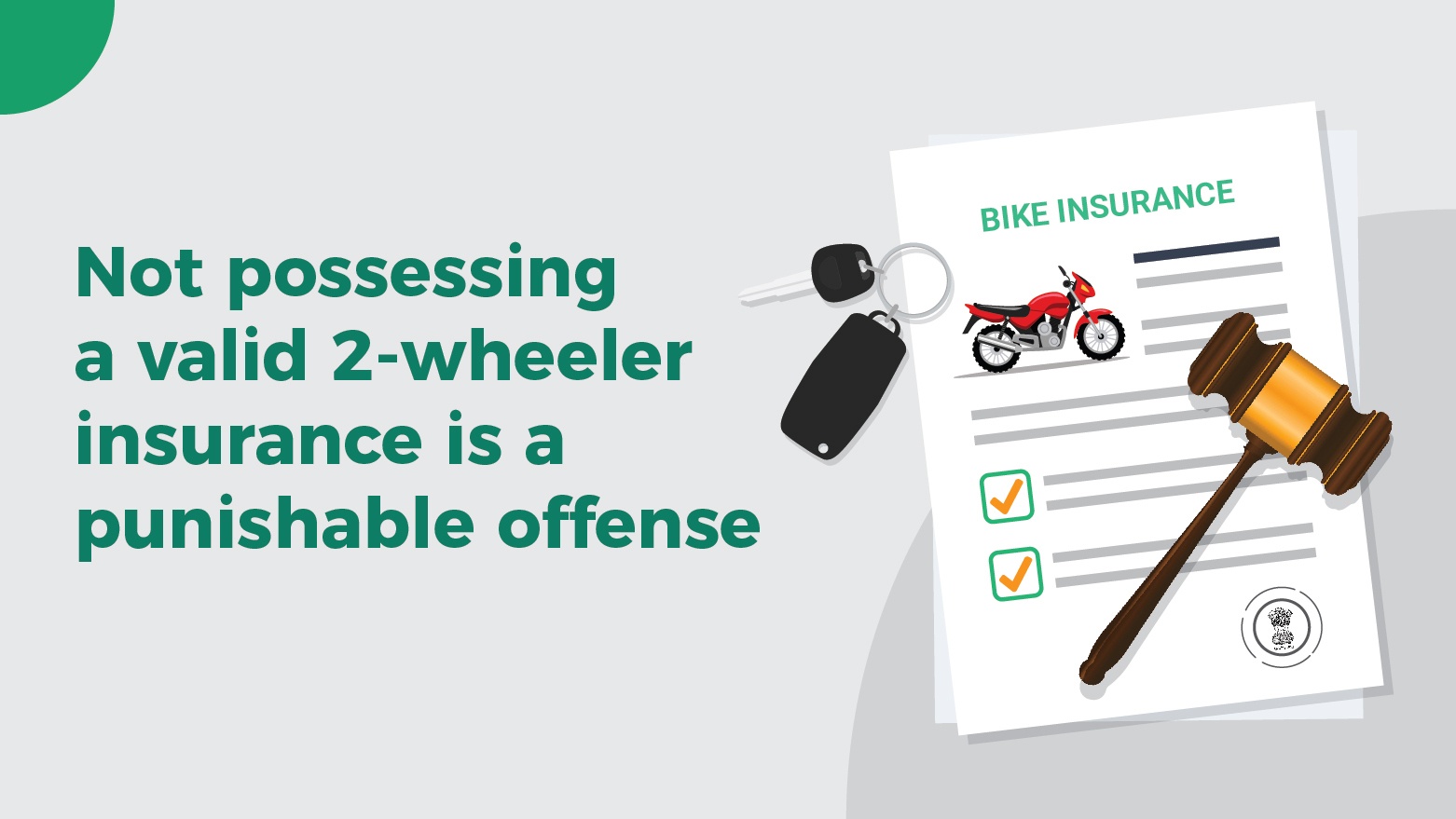 Two-wheelers are the most convenient modes of transport, especially in a country like India where traffic jams are the norm and the roads are not in the best shape. If you have not renewed your license on time and you are using your 2 wheeler, even for a short ride, then you are committing a punishable offense. Similarly, the implications of not renewing your 2 wheeler insurance plan are quite severe.
These insurance policies come with a grace period of 90 days, thereby enabling you to still renew the policy by retaining benefits such as a no-claim bonus. If you let the 90 days elapse, then you will have to avail a new policy, in such a scenario, the earlier accumulated benefits will not be brought forward.
In the event of availing of a new policy, you will have to submit the necessary documentation and the inspection of the vehicle becomes mandatory. There are a host of other hassles that you may have to undergo, in case you fail to reinstate your 2-wheeler insurance policy within the stipulated 90-day grace period after expiry.
Implications of not renewing your 2-wheeler policy on time:

Illegal to ride an uninsured bike:
There are multiple implications apart from the fact that it is illegal to ride a bike without 2 wheeler insurance in India. It is a punishable offense if you are caught by traffic police riding a bike that is not insured. The traffic policy can levy a penalty of up to Rs. 2000 or you could be liable for imprisonment up to 3 months. This is mandated in the Motor Vehicle Act, 1988.
No cover during break-in period:
Policy lapses when you fail to renew your policy by paying the premium after the expiry of your policy and also fail to reinstate it within the 90-day grace period. In such an event, you will have to void a new policy, and the period between the old policy expiration and the new policy coming into effect is termed as the break-in period. You will be unable to avail of any benefits during such period, further, your 2-wheeler will remain uninsured during such period. It is illegal to ride your bike during such a period in India.
Loss of no-claim bonus:
The no-claim bonus that you have accumulated over the years will lapse if you fail to reinstate your policy. No claim bonus is a reward that is extended to policyholders by insurance companies in the event of no claims done by the individual. This is typically a 50% discount on your bike insurance premium for not having made any claims during the policy year.
Cumbersome and inconvenient:
If you have not been able to reinstate the policy on time, then you will have to undergo the rigmarole of submitting new documents, taking the bike for inspection at the insurance office. On inspection, there is a possibility of an insurer refusing your insurance proposal, in which case you will have to submit a new proposal with a new insurer. This when compared to renewing your insurance with just a few clicks is cumbersome and time-consuming.
All this can be avoided by just renewing your policy on time! Renewing of policy can be done online and just requires a few clicks.
Renewing your 2-wheeler policy: It's simple and easy!
The renewal of a two-wheeler insurance policy can be done online, thereby saving time and effort. The renewal can be done in 3 easy steps –
Put in your bike details here such as:
Make and model of the bike
Fuel type and variant
Choose the type of bike insurance policy you wish to opt for
3. Previous policy claim details such as:
Previous policy type
When is it expiring
Claims made in the previous year
No Claim Bonus %
Previous insurer details
Choose your policy from the options shown. You can also compare the select the one which best suits your needs
Then go ahead and fill in the necessary details and make an online payment
The policy document would be emailed to your registered email id.
Porting your policy before renewing

While you must ensure that you renew your policy on time, to ensure that you do not have to face regulatory/legal implications. There may be a scenario where you may want to shift your bike insurer. In such a case, you should ideally set a reminder at least 45 days before starting to scout for a new policy. Check for the benefits, coverage, and premium before you choose the new insurer. It is also important to choose an insurer that offers good service, including reminders for renewal and hassle-free claim settlement.
Renewing your 2 wheeler policy on time is not only easy, but it is also the right thing to do! It is quite apparent that timely renewal of your two-wheeler policy will save cost, effort, and time.