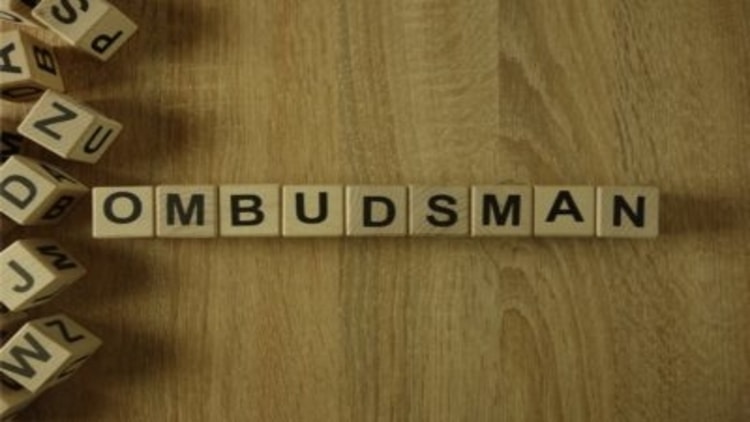 Every complaint highlights a problem. Addressing the complaint gives a room for improvement in any business. But, it's important to know how grievance redressal works. When it comes to insurance, the Insurance Regulatory and Development Authority (IRDAI) has set in a procedure for insurance companies to handle customer grievances.
If you are life insurance or general insurance policyholder, the insurance company should be your first point of contact for any complaints. In case, you are not satisfied with the insurance company's response to your complaint, after 30 days of your complaint you can approach the insurance ombudsman.
Who is an insurance ombudsman?
The Government of India has created the Insurance Ombudsman scheme to help insurance policyholders to get their complaints resolved off the court in an efficient, effective and unbiased way. Currently, there are 17 Insurance Ombudsman Centres in India – Mumbai, Pune, Delhi, Bangalore, Ahmedabad, Bhopal, Chandigarh, Bhubaneswar, Chennai, Guwahati, Jaipur, Hyderabad, Kolkata, Kochi, Lucknow, Noida and Patna. The contact details of each Insurance Ombudsman centre is available on IRDAI website. Depending on the Insurance Ombudsman under whose jurisdiction the insurance company's branch or office is located or where the place of residence of the complainant is located, the complaint can be filed there.
Who can approach Insurance Ombudsman?
Any individual policyholder (of both life insurance and general insurance) can approach Insurance Ombudsman for grievance redressal.
Types of complaint accepted by the Insurance Ombudsman
Following are the types of complaints for which policyholder can approach the Insurance Ombudsman
Delay in claim settlement, beyond the time limit, stated as per the regulations under IRDAI Act, 1999
Disputes relating to premiums payable or paid for life or general insurance policies
Any partial or total rejection of claims by a life insurer or general insurer
Complaints relating to the services of policy by the insurance company, an agent or by an intermediary
Non-issuance of insurance policy after receipt of premium by the insurance company. This can be related to life insurance, health insurance or any general insurance products
Issuance of an insurance policy which is not in compliance with the proposal form submitted. This can be related to life insurance, health insurance or any general insurance products
Any disputes relating to the legal construction of insurance policies in so far as such dispute relates to claim
Any complaints relating to a violation of provisions of the Insurance Act, 1938 or the guidelines, regulations and circulars issued by the regulatory body IRDAI
Procedure for filing complaint with Insurance Ombudsman
Filing complaint with Insurance Ombudsman is extremely easy and simple. Following are the simple steps to follow:
If you have not received a satisfactory response from your insurance company on your grievances or you have not received a response on time, which is within a month from your complaint, proceed to file a complaint with the Insurance Ombudsman.
Contact the Insurance Ombudsman office in your jurisdiction. For example, you are staying in Bangalore and your insurance company's office is in Mumbai, you can approach the Insurance Ombudsman Bangalore centre for filing the complaint
A complaint can be filed by sending a letter (hard copy) to the Insurance Ombudsman or by fax or email. However, if you email your complaints, you are also required to send the hard copy letter later.
Your letter must include all the necessary details such as policy number and complaint details. Enclose relevant documents as required by the Insurance Ombudsman and post it to the centre. The requirement of documents may vary depending on the nature or type of complaint
In case you visit the Ombudsman centre, you can fill in Form P-II and P-III. In case you have sent your documents by post, Insurance Ombudsman will revert to you asking to fill these forms.
After submission of complaint and documents relating to it, a date will be fixed by Insurance Ombudsman for hearing.
While filing a complaint with the Insurance Ombudsman, you must keep in mind below points:
Complaint needs to be filed within a year from the final communication received from an insurance company with regards to your grievance.
The same complaint should not be pending before the court or consumer forum, as consumer court or forum is the last resort for any grievances.
How does Insurance Ombudsman work? What is the settlement process?
When you place a complaint with Insurance Ombudsman as a policyholder, Ombudsman will play the role of mediator between you and the insurance company. Following will be the settlement process
On the basis of facts of a dispute between you and the insurance company, Ombudsman will arrive at the fair recommendations. This must be done within a month of filing a complaint with the Insurance Ombudsman.
In case you agree with the recommendations and accept that as the final settlement, Insurance Ombudsman will inform the insurance company by sending a letter of acceptance, which must comply within 15 days of time.
If you do not accept the settlement, the Insurance Ombudsman will pass an award within three months of receiving the necessary things from you (complainant) and this will be binding on the insurance company
Once the award is passed by the Insurance Ombudsman, the insurance company must comply with it within 30 days from the receipt of the award
Compliance of the award by the insurance company needs to be informed to the Insurance Ombudsman
Frequently Asked Questions (FAQs)
When can you approach Insurance Ombudsman with a complaint?You can approach Insurance Ombudsman in the following cases

You have filed a complaint with your insurance company and not received any response for 30 days
Your insurance company has addressed your complaint, but you are not satisfied with the response
Your insurance company has rejected your complaint
Your claim value may be approximately below INR 30 lakhs
Your complaint pertains to any insurance on personal lines

What is insurance on personal lines?Insurance on personal lines refers to any insurance policy taken or given in an individual capacity. It can be life insurance, health insurance, personal property insurance or any other general insurance.
Is it required to approach the Insurance Ombudsman through a lawyer?No. you need not approach Insurance Ombudsman through a lawyer. You can file a complaint in an individual capacity. An executive will be appointed from the Ombudsman office to represent the complainant and to help in the process.
Are there any charges for lodging a complaint with the Insurance Ombudsman?No. there are no fees charged for lodging the complaint with Insurance Ombudsman. Even the executive representing the policyholder from Ombudsman office will be appointed for free of cost.
What is the financial jurisdiction of the Insurance Ombudsman?Insurance Ombudsman can award insurance compensation up to the loss suffered by the complainant or up to INR 30 lakhs (inclusive of all expenses)