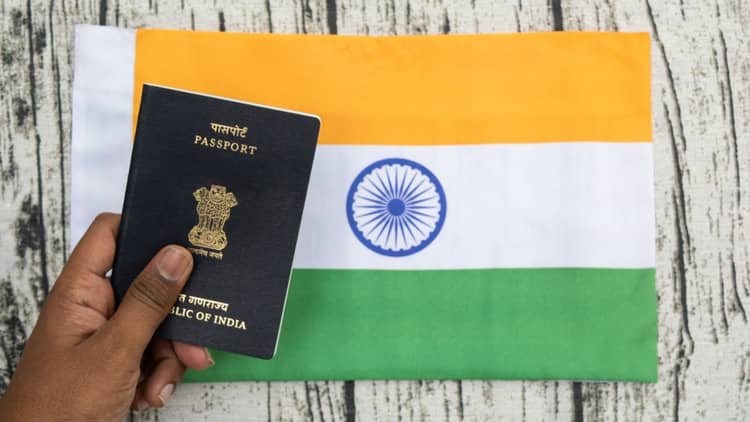 Most Indians still consider traditional ways of investment to be the best and the one that tops most lists is life insurance. This is true even for people who are now NRIs. For them too, buying a life insurance policy is a smart move. So, if you are an NRI who is looking forward to purchasing life insurance plans in India, this might be the right time to do so. Here is a guide that tells you the various factors that NRIs must consider when buying a life insurance policy in India.
Explain the diff between NRI and PIO. Talk about an Indian citizen working abroad or a crew member on an Indian ship
NRI and Insurance:

Before we dig into insurance for NRIs let us quickly brush up on the meaning of NRI or Non-Resident Indians. An NRI can be defined as a citizen who:
Has resided in India for less than 182 days during the previous financial year
Stays out of India for employment purposes
Staying out of India for vacation or business purposes
Stays outside India for an uncertain period
It is important here to understand the difference between an NRI and a POI. POI or Persons of Indian Origin are those people who were born in India or have an Indian family. In addition to this, the people who live in other countries but are still Indian citizens and people who have Indian parents or grandparents also fall in the category of PIO.
An insurance policy is a requirement of every individual which is why the laws of India allow an NRI as well to purchase a life insurance policy in India. The Foreign Exchange Management Act of India (FEMA), 1999 has made it possible for NRIs to get insurance policies in India. The insurance policies for NRIs are customizable, which helps them in addressing a number of financial needs. NRIs can take these policies and protect themselves and their families in times of financial crisis. 
If the NRIs are not present in India during the purchasing process, they will have to do all the medical examinations themselves and send reports to the company. In this case, the cost of medical examinations has to be borne by the NRI. On the other hand, if the NRI is in India during the purchasing process then the additional cost of a medical checkup has to be borne by the insurer.
Life Insurance Policy for NRIs: Factors of Consideration
As some of the rules are different for NRIs when it comes to purchasing a life insurance policy, it is essential to check if you are eligible for the plan before you proceed further. The eligibility criteria include:
The NRI must have possessed an Indian passport at some point of time in his life.
The Indian Citizenship Act 1965, states that the NRIs parents or grandparents must have been a citizen of India.
You must be married to an Indian citizen.
If you qualify these criteria, the next step is to look at some key factors that, as an NRI, you must not skip considering. These include:
Cost of the Policy

The cost of policy plays an important role and you must check and compare the cost of policy offered by various companies not only in India but in your residential country as well. It helps you in deciding the affordable cost and the one that suits you the most.

Medical Test Cost

Medical test is mandatory for every health insurance company. It helps them in deciding if or not an individual is capable of term insurance. For NRIs, it is not mandatory to be present in India to complete the medical test. They can either do it in their country and send the reports or visit India for the same. In India, the difference is that the expenses of tests will be carried by the insurance company.

Payment of Premium

NRIs are offered convenient modes of payment. The premium can be paid via:

Non-Resident Ordinary (NRO) Account
Non-Resident External (NRE) Account, or
Foreign Currency Non-Repatriable (FCNR) Account

It must be noted that if the payment of the policy is done through foreign currency, the premium payment needs to be done via NRE or FCNR account.

Benefits

Different life insurance policies offer different benefits. Some offer death and maturity benefits both and some offer only death benefits. The life insurance policy taken by the NRIs from the Indian insurance companies covers death, irrespective of your geographic location when you die.

The benefit that is received depends on the kind of policy that has been opted for. The maturity/ death benefit amount of insurance is paid in rupees or in the currency of the country in which the NRI was currently residing. The insured individual/ the nominee needs to submit relevant documents when a claim has to be raised. It is suggested that you and your nominee are well aware of the expected benefits and the claim procedure. 

f
Tax Benefits
NRI's can avail of a tax benefit on the premium paid u/s 80C for the premium paid upto INR 1.5 lakhs a year provided he files a return in India. If there is any income in India, from interest, rental, etc. then he can avail of tax deduction u/s 80C against that. The death benefit and maturity benefit is tax-free u/s 10(10D) as per the Income Tax Act. an amount over the sum assured, for instance, bonuses, will be taxable.

As an NRI, you also need to be mindful of FATCA, Foreign Account Tax Compliance Act, which helps the governments in combating money laundering and tax evasions.
If you are an NRIs, you can provide the valid Form 10F and Tax Residency Certificate (TRC), then there will be no deduction of Tax at Source (TDS).
It is recommended that NRIs take into consideration the tax rules and laws that are prevalent in their resident country before they buy an insurance policy in India.

Company's Review
Before you finalize a health insurance company, it is essential that you check the company's reviews and its market reputation. Public reviews and CSR of the past few years will help you analyze if or not you would like to purchase a term policy from a particular company.
Conclusion
Based on your budget you can explore insurance policies that can cover the best for your and your family's needs. Pen down your requirements and finalize accordingly. You must explore all the available options so you can get the best one for yourself.