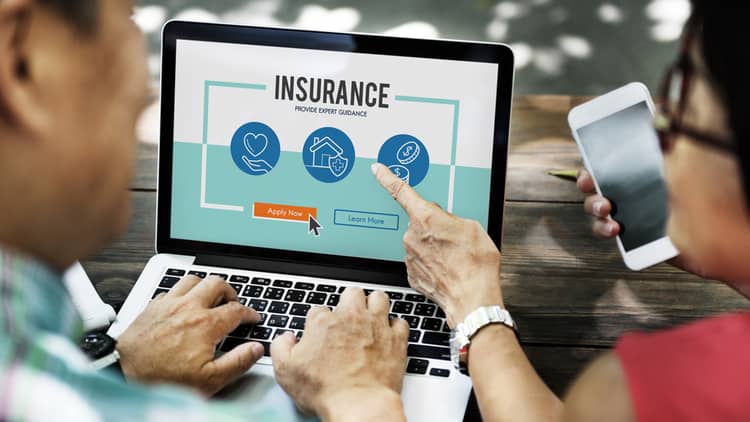 Term insurance is one of the first steps to personal financial planning. However, most people procrastinate and hence delay the process of opting for one. So, if you are planning to opt for a term insurance plan, we will try and simplify the process for you.
A term insurance plan needs to be taken only after carefully evaluating your family's financial goals. Here are the top 6 things to consider whilst buying a term cover.
Calculate your total life insurance coverage based on your needs
The amount for which you need to be insured is one of the most critical aspects, many individuals avail themselves of a term cover as a multiple of their annual income. There are many free online tools that will enable you to ascertain the right amount of term cover that you need to avail yourself. Although this is a thumb rule followed across the industry, it may not be the correct way ahead to calculate such an important aspect of your life!
Arriving at the term insurance requirement needs you to assess your financial goals including children's education, retirement, etc. evaluate household requirements after factoring in inflation and provisioning your liabilities. You would have to deduct the corpus from existing investments. The amount would actually be the term cover you would require.
Tip: Everyone with similar income levels might not have similar life insurance requirements. It is a factor of many other aspects, which need to be incorporated to accurately estimate your life insurance requirement.
So, Term Insurance Coverage can be calculated as:
Insurance Need = Long Term Needs + Short Term Needs + Maintenance Requirements + Outstanding Liabilities – Assets – Existing Insurance Coverage.
Remember, being underinsured is as big a risk as no insurance at all!
Ascertain the tenure of the plan
Term insurance need not be taken for a very long tenure. In fact, it is a function of your financial milestones. Thus, you can opt for tenure for your term plan as long as you are financially responsible for anyone, i.e. you actively participate in contributing to the family's income to run the same. Thus, you can take it till your retirement.
Alternately, your term plan tenure needs to be taken till such time your financial goals are not fulfilled and there are no further financial obligations and your current net worth is sufficient to provide your family's future expenses.
Tip: The easiest way to calculate this is to opt for a term plan till retirement or till your dependents (especially children) are financially independent and there are no outstanding debts.
Premium
You need to know how much premium you need to pay for the entire policy tenure so that it is budgeted in advance. If the premium for a term insurance plan is not paid on time, it would lapse and your life insurance coverage would cease to exist.
Also, the premiums are held constant over the predetermined tenure of the policy. Thus, the earlier you buy the plan, the better it is. However, most individuals only realize the importance of term insurance at a much higher age, when there could be a substantial rise in the premium.
Further, the premiums could rise if the policyholder develops a life-threatening habit (drinking/smoking) or physical condition (illness/disability/obesity). This could also lead to difficulty in getting the policy issued.
Tip: It is extremely important to go through the nuances before signing on the dotted line. Also, remember to declare EVERY POSSIBLE detail at the time of filling up the proposal form yourself, such as your family history, past illnesses of yourself and your entire family, BMI details, smoking and drinking habits, past insurance plans, etc. even if that results in a rise in premium so that there are no complications at the time of claim!
Choice of add-ons
Although add-ons may seem like unwanted frills, they will be worth every penny in the event where you may have to spend on one such unfortunate incident.
There are 3 major riders that are available across all term cover plans –
Cover for death due to accident:
In addition to the base sum assured, the additional cover earmarked under this add-on will be paid to the beneficiary in the event of death due to an accident.
Critical illness cover:
Medical expenses on critical illness have been escalating at a rate much higher than that of inflation. Infact, medical expenses are the fastest growing expenses, in the event where you may have to face a critical illness, there is a high possibility that it could deplete your savings substantially. The premiums for this add-on cover are higher as compared to the other riders.
The amount of coverage that you opt for under this add–on will be paid out to the policyholder in the event of being diagnosed with one of the diseases which is covered under the critical illness category in the policy issued by the insurance company.
A premium waiver on critical illness or disability:
In the event of the policyholder becoming permanently disabled or being diagnosed with a critical illness, the future premiums will be waived off. However, the cover will remain active throughout the predetermined tenure of the policy. These add-ons are relatively low cost as compared to the others.
Tip: Although most term covers offer similar riders, it is important to read the fine print, there may be minute differences across insurance companies. Hence, it is important that you read through the brochure and do your research before you commit to a term cover. 
Compare the benefits and service offerings
Term cover is a long-term commitment, it is only sensible to do thorough research and avail a plan which offers the most competitive premiums, best service in terms of reminders. You need to leverage the platform with an in-depth comparison before opting for the plan which best suits your needs.
Tip: In this digital world, it is not advisable not to compare the benefits of the term insurance plan before opting for the one which best suits your needs!
Claim settlement ratio (CSR)
Lower premiums may be a great attraction, but the claims settlement ratio is probably one of the most important criteria while choosing the right term cover. You should look out for life insurance companies that have a high claim settlement ratio, if a company mentions 99% as its claim settlement ratio, it essentially means that out of every 100 claims submitted to the insurer, 99 have been settled.
Tip: CSR cannot be the sole criteria for decision making, but could be one of the criteria for shortlisting options. All these 7 aspects need to be considered before opting for the term plan!
Necessary information on Proposal Form + Documents
There are quite a few documents that need to be submitted at the time of applying for a term insurance plan such as identity and address proof of the policyholder, duly filled proposal form with all health and family history details, income declaration/proof of the policyholder, as may be needed by the underwriter along with an age proof of the insured.
Tip: Remember to fill the proposal form yourself with accurate details of yourself, family, medical history as well as previous life insurance policy details, so that there is no confusion at the time of claim if needed. Put in your nominee details as well.
The most prevalent reason for claim rejection is "non-disclosure" or "misrepresentation" of material facts, as specified by the IRDAI, i.e. if any information is not given or is incorrect, then it may lead to a claim repudiation. Hence filling up the proposal form with accurate details and genuine documentation is the crux of opting for a term insurance plan.
Choosing a term cover is a long-term commitment, it is in the best interest of you and your loved ones that you make the right choice based on the above considerations.