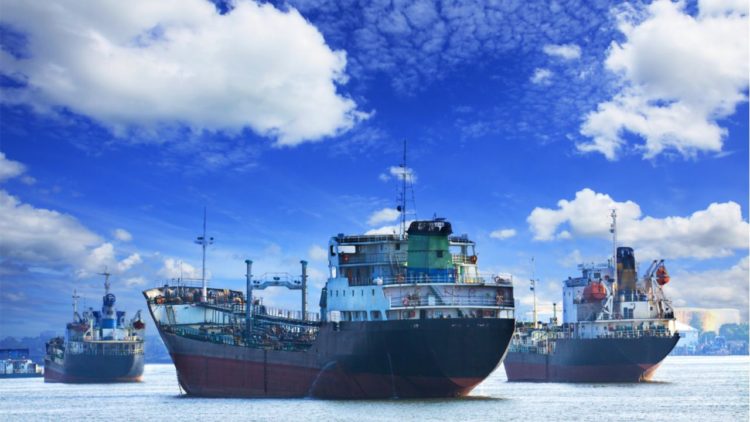 What is Marine Insurance all about?
Insurance is an important aspect of growth and success of any business. Financial consequences of unexpected mishaps can get your cherishing business to halt. Having insurance coverage provides protection against unforeseen happenings and various risk involved in the business. Marine insurance is one of the oldest form of insurance that businesses, especially shipping and cargo companies started availing in the 17th century. In this article, let's learn more about marine insurance and its types.
What is marine insurance?
Every cargo or the ship that carries goods is of value. Irrespective of the value of goods, if there is any unforeseen event happens and the cargo or ship is lost or damaged, it becomes a financial liability for ship owners, shipping companies or to cargo owners. This is when the marine insurance comes in for the rescue. Marine cargo insurance is the most common method used to avail security for your goods from damages, theft or general average etc.
Marine insurance is a type of insurance plan that provides protection to the owner of cargo or ship or to the shipping company against various marine risks. Marine insurance mitigates the risk of loss in an unforeseen event like an accident, loss of life or damage to the property etc. In simple terms, marine insurance provides security to your goods while they are in transit via inland water, road, rail, air, registered post or by courier.
Who needs marine cargo insurance?
Marine insurance can be purchased by import and export merchants, buyers, sellers, buying agents, selling agents, contractors or banks or anyone involved in import and export transactions or domestic transportation of goods. Who needs to buy marine insurance is decided by the nature of the contract. Some of the common contracts of sales are:
Free on Board (FOB)
Cost & Freight (C&F)
Cost, Insurance and Freight (CIF)
In FIB and C&F contracts, the buyer is responsible for buying the insurance. While, in CIF contracts, the seller is responsible for buying the insurance.
Why marine insurance is needed?
While you are in the business of supplying goods or transporting goods of value, it's important to be covered financially against the potential losses that may arise due to various risks involved in transit. As your goods are the source of revenue for you, securing them ensures continuity and growth of your business. Not just for business, individuals moving their goods from one place to another for personal or professional reasons, securing the valuables while in the transit is extremely important to avoid the financial repercussions of any unfortunate losses or damage. Hence, marine insurance is an important requirement to maintain financial integrity.
Types of marine insurance
Marine insurance policy comes in many variants. Coverage under a marine insurance policy can be customised based on the requirement of the business. Following are the major marine insurance policies available in the market:
1. Hull insurance
Hull insurance is a type of marine insurance designed to cover the damages to transportation vessels such as damages caused to ship or boat, its equipment and machinery.
2. Cargo insurance
Cargo insurance provides coverage against all potential risks to the cargo or goods that are in transit from one place to another.
3. Freight insurance
Freight insurance is a common form of marine insurance that offers extra protection to goods that are being transported from one place to another. Usually, vessel operators are at a loss of freight receivable in case the goods are lost or damaged in the transit. Freight insurance gives them the protection against loss of freight suffered.
4. Liability insurance
Marine liability insurance provides liability coverage in the event of vessel collisions. Marine liability insurance also provides coverage against liabilities arising from injury, property damage or loss of life of the third party involved.
Apart from these, there are various other types of marine insurance policies that can be availed on unique requirements. Following are some of the marine insurance types available:
5. Voyage policy
Voyage policy offers coverage for marine risks during a specific voyage. As soon as the ship arrives at the destination, the policy will expire.
6. Time policy
Time policy is a marine insurance policy that is valid for a specific time period. Generally, time policies are valid for a year.
7. Valued policy
In valued policy, the value of cargo or the goods being transported is ascertained at the beginning. In the event of loss, ascertained value is paid as claim compensation.
8. Port risk policy
Port risk policy covers the loss suffered by the ship while it is stationed in the port.
9. Floating policy
Floating policies are bought for lump-sum value covering multiple voyages. This policy is suitable for businesses that transport goods frequently.
10. Open or unvalued policy
In open policy, the value of goods will not be ascertained initially but the loss suffered will be estimated in the event of loss.
Benefits of marine insurance
There are various benefits of availing marine insurance. Some of the major benefits are as follows:
Marine insurance helps to maintain financial integrity and stability of the business
It helps to manage and reduce various risks associated with the shipment of goods and helps to conduct business without any hassles.
Marine insurance compensates the financial loss that the business may face due to loss or damage to goods during transit
Coverage offered under marine insurance
Following are the coverages offered under a marine insurance policy
Institute cargo clause (C) – covers below named perils

Fire and explosion
Overturning or derailment of land conveyance
Stranding, grounding, sinking and capsizing of the vessel
Discharge of cargo at the port of distress
The collision of vessel or conveyance with any external object other than water
Jettison
General average sacrifice

Institute cargo clause (B) – covers below named perils

Washing overboard
Eruption, lightning, earthquake or volcanos
The entry of sea, river or lake water into the craft, vessel, conveyance or lift van or to the place of storage

Institute cargo clause (A) – Covers all risks both named and unnamed pertaining to the transportation of goods
Many marine insurance policies offer additional coverages at an extra cost of the premium.
Exclusions in marine insurance
Marine insurance policy is customisable with a wide range of extensive coverage options it offers. However, there are certain exclusions to the policy. Following are the major exclusions in a marine insurance policy:
Wilful and planned act of negligence and misconduct
Delayed shipment
Poor and improper packaging
Insolvency or bankruptcy of the shipping line
War, strikes, riots and civil commotion
Wear and tear of cargo
Removal of wreck
Contamination due to radioactive rays
#4 Tips for identifying the best marine insurance plan
Following are the tips for identifying the best marine insurance plan
Ensure to avail the marine insurance coverage from trusted insurance brand. Do your research on the insurance company's past records and credentials
Check the nature of coverage offered by the policy and ensure it matches your need
Compare the benefits of marine insurance plans offered by various insurance companies and then choose the plan based on cost-benefit analysis
Read through the fine prints and understand the inclusions and exclusions of the policy thoroughly.
Documents required for marine insurance registration
At the time of registering marine insurance claims, following are the documents required:
Duly filled and signed the claim form
Original insurance certificate
Estimated loss report
Bill of lading copy
Survey report
Shipping specification with a packing list
Original invoice
Details of correspondence exchanged
Frequently Asked Questions (FAQs)
What is 'General Average' in marine insurance?General average refers to losses that may arise due to voluntary sacrifice of any parts of the cargo or the ship in order to safeguard the ship or the rest of the cargo.
What is 'bill of lading'?Bill of lading is the most common form of a document issued by a carrier to acknowledge the receipt of cargo for shipment.
How should the insured act in the event of loss or damage?In the event of loss, insured should first take preventive measures to reduce the impact of an event. Insured must act the same as the case the goods were uninsured. To claim the losses, insured must immediately notify the insurance company about the loss or damage.
What is 'Free on Board' (FOB) contract?The free onboard contract refers to the contract in which the seller is required to deliver the goods at his cost through a specific route to the destination as designated by the buyer. In this risk transfers from seller to buyer at the FOB point.
What is Cost, Insurance and Freight (CIF) contract?In CIF contract, cost insurance and freight expenses are borne by the seller in order to cover the buyer against possible losses or damage to goods in transit.