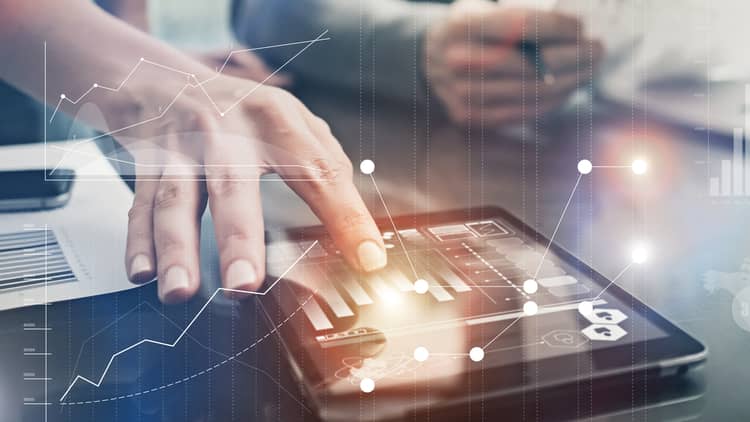 The wave of technological development has been sweeping the nation far and wide. Fat wallets have slimmed down due to mobile wallets and e-payment gateways, physical shopping has given way to e-commerce and the world has shrunk down to your computer and mobile screens.
Even when it comes to insurance, buying it has been simplified through online insurance marketplaces. Moreover, storing the insurance policy has also become easier with e-insurance accounts.
What is an e-insurance account?
An e-insurance account is a short for electronic insurance account. It is an electronic or digital account wherein you can store all your insurance policies. Thus, an e-insurance account is like an online locker or safe for your insurance policies, both life and general.
Why is the e-insurance account important?
There are various reasons which make an e-insurance account a must have in today's age. Let's have a look –
Convenience and safetyFirst and foremost, the e-insurance account provides you complete convenience in keeping a track of all your insurance policies. Since the policies are stored in the account, you can access them whenever you need. As the account is online, you don't face the threat of misplacing or losing your insurance policies. They are protected from physical damage and theft and, so, the e-insurance account provides convenience with the added advantage of safety of your policy documents.
Ease of servicingIf you want to service your existing insurance policies, you can do so through the e-insurance account. Payment of renewal premiums, updating your details on an existing policy, porting, etc. can be done from one central database which is the e-insurance account. So, you don't have to search for your policy papers, look through them and check what is needed to be done with each policy. You can simply log into your e-insurance account and get every details right at your fingertips.
Ease of openingThe e-insurance account is free of cost. You don't need to pay any money for opening or maintaining the account. You can open an e-insurance account with any insurance company whose policy you have or you can pick any insurance repository, like CAMSRep, NIR-NSDL, Karvy, etc. and open the account. The account can be opened online and you just need to submit your KYC documents for verification.
How to convert your existing insurance policies into e-policies?
After you have successfully opened and registered your e-Insurance Account, you can request all your insurance companies to convert your existing policies to e-policies so that the policies get stored in the e-insurance account. To convert your existing policies you would have to fill up a conversion form available with the insurance repository with whom you have opened the account or with the insurance company. Fill up the conversion form stating your name, e-insurance account number, policy number, insurer's name, etc. Submit the form with the repository or the insurance company and your physical policy would be converted to an e-policy and sent to your e-insurance account.
The pandemic and the need of the e-insurance account
The concept of e-insurance account is slowly gaining popularity as policyholders are opting to collate their policies in an e-insurance account for its ease and convenience. Moreover, the COVID pandemic has heightened the importance of having an e-insurance account. As the pandemic is wreaking havoc and causing increased lockdowns and reduced office hours, it becomes easier to service your policy through an e-insurance account. If you have an e-insurance account you would not have to step out of your home to pay renewal premiums, make claims, or make changes in your policy. Moreover, you would not have to visit the offices of the insurance companies to check your policy details if you have misplaced your policy bond. You can check your details online where your policies would be stored.
As the e-insurance account is a central account for both life and general insurance policies, you can check all the plans without having the need to go through your records or physical documents.
So, if you have not yet opted for the e-insurance account, don't delay. Open the account free of cost and convert your physical policies to digital ones. The process is online and you can track your insurance plans from the safety and comfort of your home.