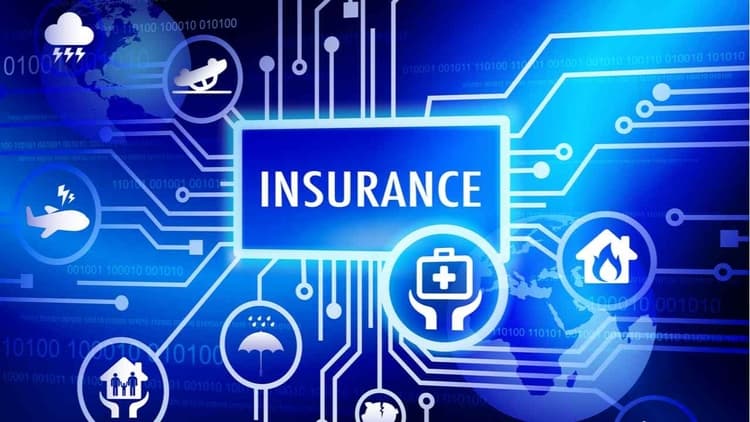 The digital age is moving at a tremendous speed and almost everything is now available online. When it comes to your important documents too, there is an online locker, called Digi Locker, wherein you can store all your important documents. Even for your insurance policies, the Insurance Regulatory and Development Authority of India (IRDAI) introduced the e-Insurance Account, called eIA in short some years back. However, the concept of the e-Insurance policy has not become so popular as there is a lack of awareness. So, let's understand what e-Insurance is all about and how it can benefit you –
What is e-Insurance?
The concept of e-Insurance means storing your insurance policies in a digital format. Your insurance policies are stored in an account called the e-Insurance Account (eIA) in soft copies. The account is accessible through a user ID and password and these login credentials are issued to you once you open the account.
Opening of an e-Insurance Account
Four insurance repositories have been given the authority to open eIA for interested policyholders. These repositories are as follows –
CAMS Repository Services Limited
Central Insurance Repository Limited
NSDL Database Management Limited
Karvy Insurance Repository Limited
You can pick any one repository and open your e-Insurance Account online through its website. Alternatively, when buying the health insurance policy, you can fill up the eIA account opening form and submit it with your documents to the insurance company. The company would, then, forward your documents to the insurance repository and your account would be opened. The documents needed to open an e-Insurance Account include the following –
Address proof
PAN card
Date of birth proof
Identity proof
Aadhaar card
Opening of the eIA is completely free of cost and voluntary. Once you open an account, all your insurance policies would be stored in the account. Moreover, when you buy a new policy, you can simply provide the number of your e-Insurance Account and the digital copy of the policy would be stored automatically in your account after the policy is issued.
Benefits of an e-Insurance Account
There are many benefits of opening and operating an e-Insurance Account. These benefits include the following –
 Centralized database
The best part of having an e-Insurance Account is that all your insurance policies are stored at one place. Whether it is life insurance or general insurance, all the policies that you have bought in the past and would buy in the future would be stored in a centralized account. You would be able to access all the policies conveniently, whenever you want. Moreover, you would also be able to check the details of your policies, coverage start and end date, premium amount, renewal date, etc., through the e-Insurance Account.
Safety
Since your insurance policies are in a digitized format, there would be no scope of damage, misplacement or theft. Your policies would be stored safely for years and you can find them whenever you want. Moreover, the e-Insurance Account is accessible through a unique user ID and password that you hold with you. This makes it impossible for others to access your account and misuse your insurance details.
Ease of servicing 
If you want to make changes to your existing insurance policies, you can do so at once using the e-Insurance Account. You just have to change the details on the account and the details in all the policies would be changed automatically. For instance, say you want to change your contact number on your policies. Instead of changing the number individually in all plans, you can simply make the change on your eIA and the contact number would be updated in all your policies automatically.
No need of KYC for new purchases
When you buy a new insurance policy, you don't have to submit your KYC details again. You can just mention your eIA number and the KYC formalities would be done. Since your eIA is KYC verified, the insurance company would retrieve your KYC details from your account and use it to fulfil the KYC norms of the new policy.
Tracking your plans
With a single e-Insurance Account you can track, monitor and review all your insurance policies easily. This also helps you assess your existing coverage and make changes in your policies if you want.
Moreover, since your insurance policies are stored digitally, it eliminates the need of physical copies and proves to be eco-friendly too.
So, understand what the e-Insurance Account is all about and open an account for storing your insurance policies. Convert your existing insurance plans to digital plans, free of cost, and store them in the e-Insurance Account. When you buy new plans, provide your eIA number and get the plans directly stored in your online account. Use the account for keeping a track of your insurance portfolio and manage your policies with ease and simplicity.