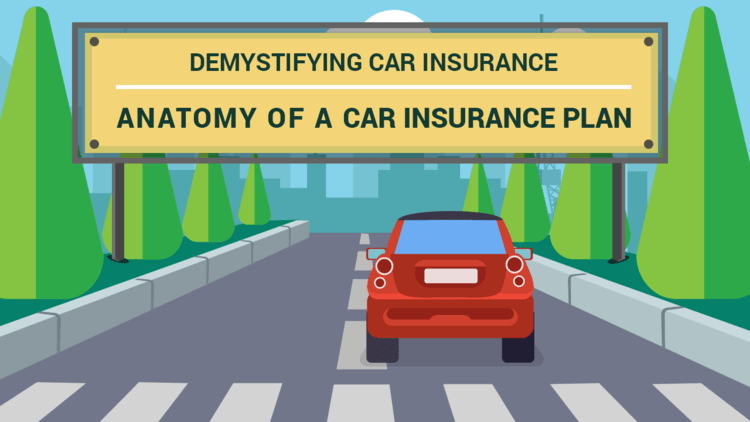 Ramesh had bought a health insurance plan two years back. Last year he found out that the Sum Insured under his plan had increased by 10% due to No Claim Bonus (a term he didn't completely understand). This year, again, his Sum Insured was poised to increase by another 10% (No Claim Bonus) when he decided to find out about the concept. Furthermore, on renewing his car insurance plan, he availed a premium discount of 25%, compared to last year's discount of 20%. Though he was delighted of the discount, he wanted to know how and why the discount is increasing. He talked to his friend who then gave him a detailed lesson on the concepts of No Claim Bonus and cumulative bonus. Let us see what the lesson was.
A health and a motor insurance policy has become a quintessential requirement in modern times. While the latter is legally mandatory, the former is helpful in a medical crisis. Both these insurance plans are one-year renewable contracts where benefits are paid only if a claim is made in the year. If there is no claim in any policy year, no benefit is paid. However, to ensure that you do not lose out in the absence of a claim, a No Claim Bonus is paid in both health and car insurance plans. This bonus also accumulates for every consecutive claim-free year and is called a cumulative bonus. Let us understand the two different concepts with the help of some examples.
Example 1
Suppose a health insurance policy provides a No Claim Bonus of 10% increase in the Sum Insured (SI) for each claim-free year. If you buy a policy of Rs.5 lakhs SI and there is no claim in the first year, the Sum Insured would increase by Rs.50, 000. Again in the next year, if you do not make a claim in your policy, the Sum Insured would further increase by 10% becoming Rs.6 lakhs. After 3 claim-free years, the Sum Insured would increase to Rs.6.5 lakhs after having increased Rs.50, 000 in that year. So, the No Claim Bonus was Rs.50, 000 which was allowed every year while the cumulative bonus amounted to Rs.1.5 lakhs within 3 claim-free years.
Example 2
Auto insurance plans provide a premium discount for the subsequent year if no claim is made in the current year. The rate of this discount in the first year is 20% and it increases for each subsequent claim-free year. For two consecutive years, this No Claim Bonus becomes 25%, for three claim-free years it is 35% then 45% and finally a maximum of 50% discount in premium. This increase in the rate of No Claim Bonus is due to the cumulative effect of claim-free years. If in any year the claim is made, there would be no discount in next year's premium. In later years, the discount would again begin from 20%.
So, while No Claim Bonus allows a bonus for each claim-free year, Cumulative Bonus is the aggregated bonus which accumulates after a spell of claim-free years.Find out a quick guide to common terms here
Check out our video which simplifies the term cumulative bonus
Types of No-Claim Bonus
Insurers offer different types of No Claim Bonus to customers. Here are the three types of No Claim Bonus offered in a typical health or auto insurance plan:
Increase in Sum Assured – as explained earlier, the most popular form of No Claim Bonus is an increase in the Sum Assured. The premium remains the same while the Sum Assured increases every claim-free year by a specified percentage. The rate of increase differs between different health plans. This increase in the Sum Assured is allowed as a No Claim Bonus only in health insurance plans.
Decrease in premium – auto insurance plans and few health insurance plans allow this form of No Claim Bonus. In this option, the premium payable for the subsequent year is discounted by a certain percentage. The rate of premium discount is cumulative in nature and increases every year if a claim is not made (in auto insurance plans). In health plans, the discount rate is a flat rate and does not increase for subsequent claim-free years.
Discount vouchers – this type of No Claim Bonus is usually found in few health insurance plans. In this variant, health insurers allow you discount vouchers and other health and wellness related benefits. The Sum Assured does not increase and neither is the premium discounted. The vouchers granted can be redeemed at merchant outlets for attractive discounts or gifts.
Do check our video below to know the very basics of No-Claim Bonus
A No Claim Bonus and the cumulative bonus is a feature of every health and car insurance plan. Though the type of No Claim Bonus allowed might differ, the bonus would be surely granted for each claim-free year. So, if you feel that your health or car insurance plan does not pay except in case of a claim, think again. The No Claim Bonus allowed under such plans is a truly rewarding benefit.
Read more about What is insurance and how does it work?
Read more about All you need to know about car insurance
Read more about How to choose a health insurance plan?