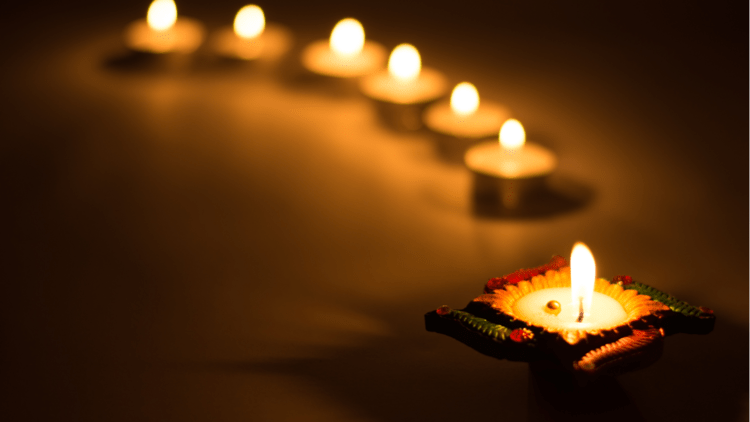 Diwali is just around the corner and we are all busy making preparations. Houses are being cleaned vigorously, shopping is on for new clothes, redecorations are underway and delicious aromas from the kitchens fill your noses. Isn't Diwali one of the most-awaited festivals?
Though we all celebrate Diwali with much pomp and splendour, one cannot deny the ill-effects the festival has on the environment. These environmental ill-effects cause harm to our health too. Moreover, there are other health hazards which become common during Diwali like burns, colds, dengue, etc. Do you know how to tackle these possible health hazards?
Many don't. So, here are the possible ill-effects of the much-loved festival and ways to tackle each –
Air pollution
This one is a no-brainer. Firecrackers contain a lot of harmful pollutants and bursting them causes tremendous amounts of air pollution. In fact, last year's Diwali celebrations took a toll on New Delhi's air when the PM2.5 volume (an indicator for air pollution)was reported to be more than 600 units against the permissible limit of 60 (Source: https://zeenews.india.com/environment/even-in-worst-case-scenario-repetition-of-diwali-2016-pollution-unlikely-safar-2050581.html ). Air pollution causes respiratory disorders and so you should be careful. You should use air purifiers in your homes and invest in face masks which cover your nose and mouth from harmful pollutants in the air.
Noise pollution
Though the sale of high-pitched firecrackers has been restricted, people find a way to burst noisy crackers. These crackers cause sound pollution which is bad for our ears and overall mental health. To protect against sound pollution you should use earplugs.
Low visibility for cars
When the air has heavily polluted a layer of smog covers the air. Smog is opaque and makes visibility a concern when driving. This increases the possibility of road accidents. You should be careful when driving in smog-like conditions. Use defoggers for proper illumination and headlights are a must irrespective of day or night. Also, speed should be avoided and you should drive slowly.
Dengue from outdoor activities
Most part of Diwali is celebrated outdoors in bursting crackers and visiting relatives. This makes you prone to mosquito bites resulting in dengue and malaria. You should, thus, use mosquito repellants when stepping out of the house. There are mosquito repellant creams, patches and also roll-ons which keep mosquitoes at bay. Invest in them. In your home too you should use mosquito repellant sprays and machines.
Sudden colds
This is the season when the weather changes. This change in weather causes colds and coughs very easily. So, you should try layered clothing to protect against possible cold. Also, don't indulge in too many cold drinks or frozen desserts in your festivities.
Burns
The most common and frequent problem associated with Diwali is burns. Not being careful when bursting crackers or due to accidents, many individuals get burned. Try and be careful. Always burst firecrackers with safety and care. Try and wear cotton clothes which do not catch fire easily.
Where does insurance fit into these contingencies?
Insurance is a saviour in case of emergencies and, believe it or not, it finds relevance even in the above-mentioned ill-effects post-Diwali. Let's see how –
Health insurance
Given the very high probability of health hazards during Diwali, it is no wonder that health insurance proves useful. An OPD cover in your health plan is tremendously useful for those burns and cold. If you seek treatment for respiratory disorders due to air pollution you can avail cashless treatments through a health insurance policy. If you have invested in a Dengue health plan, you can be relieved of the financial implications if you happen to contract dengue. The plan would pay for all the expenses incurred in treatments. So, a health insurance policy is very important.
Car insurance
The problem of low visibility due to smog and air pollution results in accidents. In case you cause injury to others or damage your own car, a comprehensive car insurance policy would pay for the damages caused as well as sustained by you. Since insurance is mandatory try and buy a comprehensive car insurance policy for a wider scope of cover.
Diwali, though a time to be merry, has various health hazards. You should be as eager to protect from these hazards as you are to celebrate Diwali. Know the possible dangers and how to deal with them. Invest in a good health insurance and car insurance plan to take care of the financial strain of these hazards. So, make the most out of your Diwali celebrations but keep an eye out for these hazards.
Read also An anatomy of an health insurance plan
Read more about Dejargonizing health insurance terms
Read more about Anatomy of a car insurance plan
Feel free to share your comments below