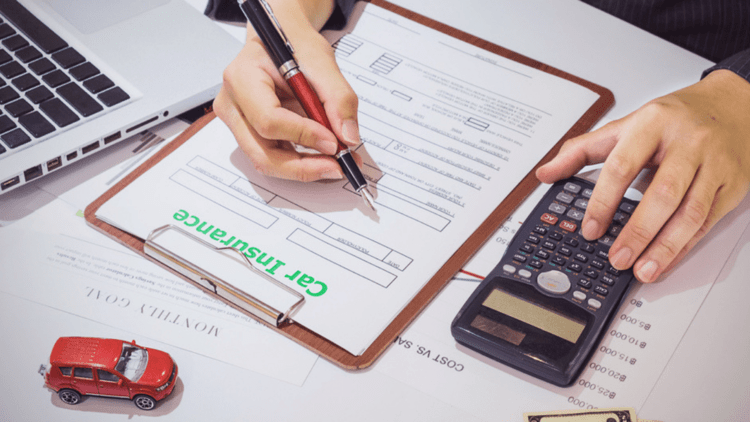 Your car insurance policy is a compulsory requirement if you want to adhere to the rules set out in the Motor Vehicles Act, 1988. That is why, if you own a car, you should own a valid car insurance cover on it. However, for some reasons, you might opt for a cancellation of your car insurance policy. For instance, if you think you have bought a wrong policy and want to switch to another one, you might want to cancel your existing plan and replace it with another one. Similarly, if you are relocating to an international location and leaving your car behind, you might want to cancel your policy and claim any refunds. Do you know how such cancellations work?
Car insurance cancellations are mid-term cancellations which are done after you have bought the policy. Let's understand how the cancellation works –
Mid-term cancellation of car insurance policy
If you cancel the policy after having bought it, it is called mid-term cancellation of the policy. In such cancellations, the premium is refunded back. However, the insurance company retains some portion of the premium for the cover provided to you till you cancel the plan. The percentage of premium retention depends on the period after which the policy is cancelled. If cancellation is done in the starting months, 75% to 80% of the premium is refunded. This percentage reduces as the policy period increases. If cancelled after 6 to 9 months of coverage, there might be no premium refund.
Read more about the things to know before you buy your car insurance plan
How to cancel a car insurance policy
If you wish to cancel your car insurance policy, here are the steps to cancel car insurance policy in India –
You should first apply for a new car insurance policy before cancelling the existing one. If a replacement policy is not availed of, cancellation might not be allowed. The insurance company might require you to provide proof of a new third party cover before cancellation is allowed. Moreover, if you do not buy a new policy, you face penalties for driving uninsured. You also bear the risk of third party financial liability and damages suffered by your car. So, buy a new policy before cancelling an existing one for continued coverage and also to provide proof of cover to the existing insurance company.
The next and the most obvious step towards cancellation is to inform the insurance company. You can write a letter to the company informing it about your desire to cancel the plan. Alternatively you can send an email. The insurance company would acknowledge your request and begin the cancellation process. The process might take 7 to 12 working days.
Take guidance from the insurer
Your insurance company helps you with your car insurance cancellation process. It would ask you to submit a declaration stating your intention to cancel the plan. You would have to sign the declaration and submit it with the company. You would also have to submit proof of another insurance policy which you have bought as a replacement to the policy being cancelled. Once these formalities are complete, the company would issue a notification cancelling your policy.
Avail the car insurance certificate
After the policy is cancelled, you should get a car insurance certificate showing the details of the cancelled policy and the no claim bonus accumulated till cancellation. This certificate is an important document. It would help you use the accumulated no claim bonus in your new car insurance policy.
If you are cancelling the plan during mid-term, you might be eligible to receive a premium refund. The insurance company would refund the premium either in your bank account or issue a cheque in your name.
Here are the consequences of not having car insurance
Long term car insurance and cancellation
With the recent changes in motor insurance policies, cars and bikes bought on or after 1st September, 2018 would have to opt for long term third party coverage. So, if you have bought a car on or after this date, you must have bought a long term third party cover for three continuous years. In these long term policies, cancellation of third party coverage is not allowed. Once taken, you cannot cancel the third party cover before the completion of 3 years. However, if the car is sold, not in use, lost or there is double insurance on the car, the policy can be cancelled. Similarly, if you show the insurer that you have invested in the third party policy of another insurance company, cancellation of existing third party cover is allowed. The insurance company would then refund the pro-rated third party premium when the policy is cancelled.
Things to remember
If you have disposed of your car and not buying a new one, you can still retain the insurance certificate you received upon cancellation of your car insurance policy. The accumulated no claim bonus is valid for three months after cancellation. So, you can use the bonus for future policies.
Though rare, car insurance cancellations do occur. If you are also thinking of cancelling your car insurance policy, remember the above-mentioned points.
Read more about types of car insurance covers and their benefits.
Read more about discount on car insurance.