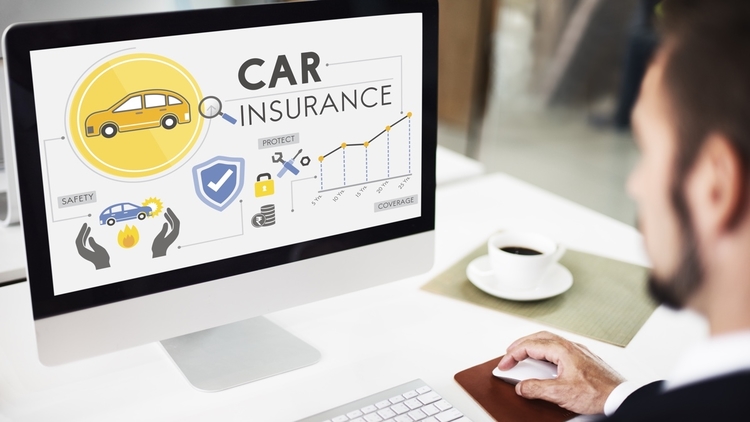 A car insurance policy has been mandated by law and so there is no escaping it. Most of you, when buying this compulsory coverage, tend to become ignorant. While the simple grocery items of everyday use are shopped with much consideration, a car insurance policy is, usually, bought in a hurry. You either buy a policy which your car dealer offers you or select one which your neighborhood agent sells. There are other policies available in the market which you conveniently ignore. Is it wise?
No, it's not. You should compare before buying a car insurance policy. Thanks to the online media, this comparison is available right at your finger-tips. Besides providing a platform for comparison, the online marketplace also offers various other benefits which make your car insurance purchase a wonderful experience. Do you know what these benefits are? Let's find out –
You can opt for the best all-inclusive cover
The best part about comparing and buying a policy online is that you can get a comprehensive coverage. Though the coverage features of all comprehensive car insurance policies are same, there are some unique benefits which are added to different plans. These benefits make all the difference. When you go online and compare you can find out which plan promises which benefit. You can then choose a plan whose benefit structure suits you the most. Thus, you can ensure that you get the best all-inclusive cover from your car insurance policy.
Read more on the types of car insurance cover and their benefits
You don't have to compromise on the IDV
The Insured Declared Value (IDV) of your car represents the maximum liability of the insurance company towards a claim. It is the fair market value of your car after depreciation. Different insurance companies calculate the IDV of your car differently. The IDV affects your premium rate. A higher IDV is always better as you can get a higher claim settlement in case of theft or total loss of your car. When you buy a policy online you can see the different IDVs offered by different plans and choose the highest one for better coverage.
Read more to understand car insurance terminologies
You can shop for discounts
Discounts make every deal sweet, don't they? Car insurance companies also offer various discounts to their customers. You can find out these discounts when you shop online. You can see which plans offer which discounts and what are the discount rates. You can then choose a plan which offers the highest discounts. Cool, isn't it?
Here are the various car insurance discounts
You can customize your plan with different add-ons
Comprehensive car insurance policies offer add-ons which increase the scope of coverage. Some popular add-ons include roadside assistance, zero depreciation, return to invoice, NCB protect, etc. Many policies also have inbuilt add-ons. You can easily find the available add-ons when you shop online. This gives you the flexibility of customizing your plan's coverage as per your needs.
Read more about car insurance terminologies you should know
Online shopping also saves your money
The best is saved for the last! The online marketplace is thriving because it always has a saving element. This is true for car insurance policies too. Different insurance companies sell different car insurance policies which have different IDVs and are, thus, priced differently. Since premium rates differ, you can find the difference when you shop online. You get to see the available policies, their coverage features and their premium rates. After comparison of features vis-à-vis premium you can buy a policy which not only gives you a comprehensive cover, but promises the best premium rates too.
Doesn't the online medium promise you umpteen benefits? So what are you waiting for? The next time your car insurance policy is up for renewal or you are buying a new car, go online. There are insurance aggregator websites which help you compare between the different car insurance policies available in the market. Visit our car insurance page compare between the different insurance plans and buy one which is the best. So, be smart, go digital!