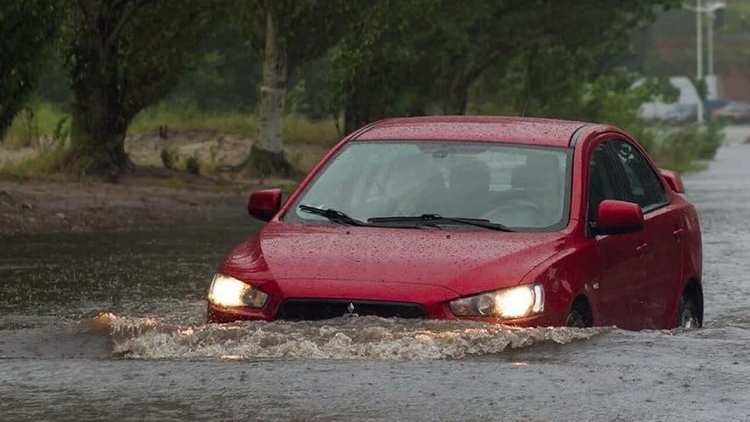 The torture of scorching summer is finally over. The heaven-gates have opened and the rains offer the perfect relief from the heat and sweat of the summers. However, rains also bring along bad news for your car as the roads get wet and slippery and the excessive moisture is determined to rust your car's interiors. In addition, it is a nightmare to drive on waterlogged roads or to hunt for a safe parking spot in the rains. All of these things are a recipe for disaster. If you consider the prediction of a 'La Nina' condition that is predicted by the MET department, you know 2016 is guaranteed to be a wet year.
'La Nina' predicted in 2016: Following the 'El-Nino' in 2015 that caused the excessive droughts in various regions across India, we are all set for extreme rains in 2016, which would be caused by the 'La-Nina' condition. As per the MET department, India is all set for its highest rainfall since 1994, all because of the 'La-Nina'.
If you look back at history, monsoon has already played havoc in several parts of India. Be it the recent floods in Chennai, Uttarakhand, J & K, Assam, Bihar, or Maharashtra. Hardly any part in India has been spared by the rain-gods.
Therefore, with such difficult weather predicted, your car is bound to be damaged. Now you can obviously not stop the rains from pouring down. What you can do however, is prepare your car for what lies ahead. After all, fortune favors the prepared. Breeze through the following tips to ensure your car braves the inclement weather without giving you much trouble:
Opt for a comprehensive car insurance policy: When you know the roads and the weather is not going to be conducive for your car. It is highly recommended to be prepared for damage and invest in a good car insurance policy. Some companies like Reliance General Insurance, even offer free roadside assistance service which can be a savior in the downpour.
Keep a soft-copy of your motor insurance policy in your phone: In case your car is water-logged all your important papers are bound to be drenched. Therefore, a copy of policy in your phone or email will prove to be invaluable in times of need.
Park your car carefully: Parking under a tree can be dangerous during the monsoon. Tree branches often fall down in the rains. In case you don't want a smashed windshield, stay clear of the trees.
Give your car a pre-monsoon service: Before your car prepares to battle waterlogged and slippery Indian roads ensure you give it a service. This will ensure your car doesn't give up on you when you need it the most.
Hope you have understood the importance of preparing your car for the downpour. This will ensure your car doesn't go through much when it's raining cats and dogs.
Read more about All you need to know about car insurance
Read more about Benefits of buying car insurance online
Read more about Anatomy of car insurance plan