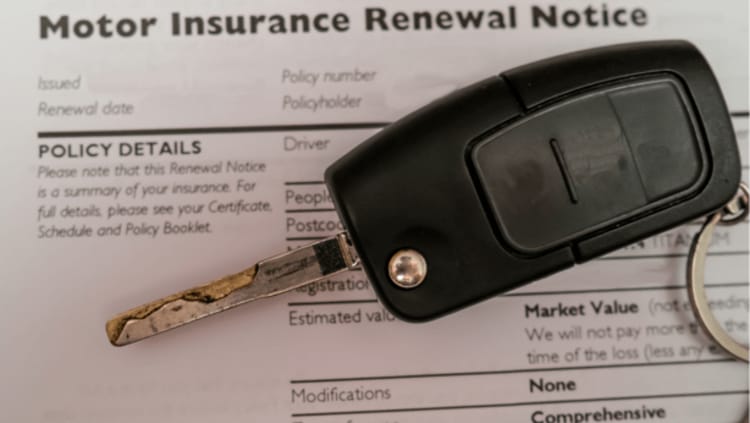 Did you know that motor insurance plans are compulsory in India? Well, they are! If you want to drive your vehicle in India you need a motor insurance policy on it, thanks to the provisions of the Motor Vehicles Act, 1988. The motor insurance plan comes with specific coverage duration and after the duration comes to an end, you have to renew the policy to enjoy uninterrupted coverage. Timely renewals of motor insurance plans are necessary because if the coverage duration expires, the policy lapses. And do you know what happens then? This lapse stops the coverage and if you are found without a valid motor insurance plan, you would face fines and even legal complications.
Do you want to face fines? Renewing the coverage is so much easier, isn't it?
Timely renewals also give you another benefit – premium discounts!! Interested, aren't you? Let's have a look –
In the current pandemic, with the extended lockdown imposed by the Government, there have been fewer claims over the last couple of months allowing insurance companies to experience good profits on the policies sold. Many companies are sharing these profits with their customers in the form of premium discounts on renewals. Companies are allowing their loyal customers 15% to 20% premium discounts in the renewal premiums when the policy is being renewed on time. So, if you renew your motor insurance policy presently, you can get lower premiums on your comprehensive motor insurance plans.
These premium reductions, due to low claim experience, are being offered by only a handful of insurance companies. Other companies have not reduced their premium rates. However, keeping the current pandemic aside, there are various ways of availing discounts on the premium at the time of motor insurance renewals. These ways are applicable to all motor insurance policies as they do not depend on the insurer's pricing policies. Let's understand what these ways are –
Use the accumulated no claim bonus
Comprehensive motor insurance plans allow you a no claim bonus on renewal if you don't make a claim in the previous policy year. Cool, isn't it? This bonus allows you a discount on the renewal premium. Moreover, if you don't make claims for successive policy years, the no claim bonus keeps on increasing. It starts at 20% after the first claim-free year and goes up to 50% after five successful claim-free years. Imagine!! Flat 50% off on renewal premiums. Could it get better?
Pro tip: Do not make small claims in your motor insurance policies. Such claims nullify your no claim bonus and you lose the discount. Try and preserve the no claim bonus so that you can get the maximum discount on renewal.
Install safety devices in your vehicle
Safety should be primary to save your life, isn't it? Well, what if it also gives you discounts? Safety devices prevent the chances of accidents and/or theft and are very beneficial from a claim point of view. If your vehicle is fitted with safety devices it reduces the probability of claims. This earns you a premium discount when you buy or renew your motor insurance policy.
Pro tip: Ensure that the safety devices have been approved by ARAI (Automotive Research Association of India) so that you can claim a discount.
Opt for voluntary deductibles
Deductibles are the portion of the claim which you pay from your own pockets. Motor insurance plans have a compulsory deductible wherein you have to pay a specific amount of claim mandatorily. Besides this, there is an option of choosing a voluntary deductible which would be an additional amount of claim that you choose to pay. If you choose a voluntary deductible, the insurer's claim liability reduces. Due to this reduction, the insurance company offers a premium discount when you renew your plan. So, if you are a good driver with a low probability of claims, opt for voluntary deductibles to reduce your premiums.
Pro tip: Weigh in the amount of premium saved vis-à-vis the voluntary deductible limit you choose to undertake. The savings should outweigh the out-of-pocket claim so that it is economical for you to choose the voluntary deductible.
Compare and buy
You always shop around for clothes, don't you? Why should a motor insurance policy be any different?
Motor insurance policies are easily portable and you can change insurers every time you renew your plan. Moreover, there are more than a dozen insurers offering a motor insurance plan for your vehicle. Why not compare? Thus, when renewing, compare the available policies to get the best deal on the premium rate. When you compare you can choose a plan which offers the lowest premiums without compromising on the coverage benefits. This would, therefore, help you reduce your premium on renewal.
Pro tip: Always compare the premium rates vis-à-vis the coverage offered. Don't skimp on the coverage for a reduced premium because then you would incur out-of-pocket expenses at the time of claims.
Reducing your premium on renewals would become easy if you follow the above-mentioned tips. Some insurers are already reducing their premium rates to motivate their customers to renew their plans in this pandemic and economic slowdown. Take advantage of this move to get your motor insurance policy renewed at a lower cost. Moreover, the above-mentioned tips would help in reducing your premiums further making renewals easy for your pockets. After all, a penny saved is a penny gained, right?