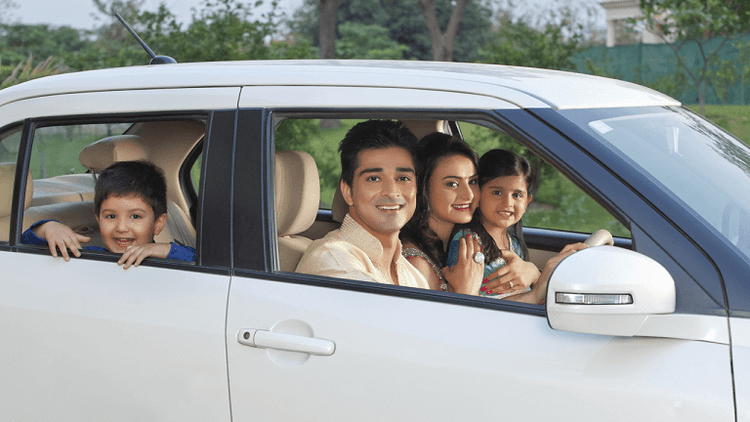 All parents know that it's a tedious task to make kids comfortable in the car, especially when they are between 1 to 8 years old. Let's face it, kids need attention and this distracts the parents while driving. As if keeping the kids from befuddling you is not enough, you also need to make sure that they are fine and all of this in a confined moving space.
If you don't have kids, you might probably brush this off as an exaggeration. But if you are planning on having one, we have some of the best tips for keeping your kids safe in car.
Here's a list of simple measures you can take for a stress-free and quality drive with your kid.
Child Safety Seat

This is a prerequisite, so it comes first undoubtedly. Normal car seats and car belts are not made for kids. They are not ideal for a kid's safety as the size is too big. In the case of mishap, these belts won't hold the child, whereas the airbag will only prove too big to make things worse.
Having a booster seat within proper safety standards will ensure that the child is comfortable. The view out of the window is better from the seat. So, at least the seat won't be a reason for your kid's tantrums. Also, with a separate child safety seat, there's one extra seat in the car. Such a win-win!

Kids on the backseat


Even if your kid is too grown up to sit in the Child Safety seat but is less than 13-14 years old, you should make him/her sit in the backseat. Backseats are safer in general.

Childproof door locks


Childproof car door locks will prevent the kid from opening up the door in a moving car.

Keep all loose items in the glove box


Kids tend to fidget around with tiny things. However unimportant those things might be, there is a chance they put them in their mouth or somewhere they don't belong. Always keep the loose items in the glove box.

Safe distractions


Not for you though. Have some fluffy toys, snacks or music and audio books in the car to distract your kid from discomfort and crankiness.

Take stops at intervals


Kids are less likely to come through on a longer ride. Take breaks to get out of the car every 3 hours at least. Change of place and movement makes kids feel fresh and thus less irritable.

Heat Check


Plenty of cases have been reported in the past on kids losing their life due to hypothermia or heatstroke. Kids don't adapt to temperatures as well as adults do. Keep a check on your kid's body temperature with a thermometer. Moreover, don't leave them alone in the car, irrespective of the time you are going to take to come back.

Additional Insurance Cover


There is an option of adding optional personal accident covers to your Personal Accident Cover. The optional additional cover can cover the passengers, i.e. your family and friends, also your driver. You can add this cover for your child in the car insurance policy.
To know about how Personal Accident cover works you can consult us at support@turtlemint.com, call us at 1800-266-0101 or ask the Turtlemint chatbot.Hope you have a happy and relaxed journey!
Read more about All you need to know about car insurance
Read more about Benefits of buying car insurance online
Read more about Anatomy of car insurance plan
Feel free to share your comments below