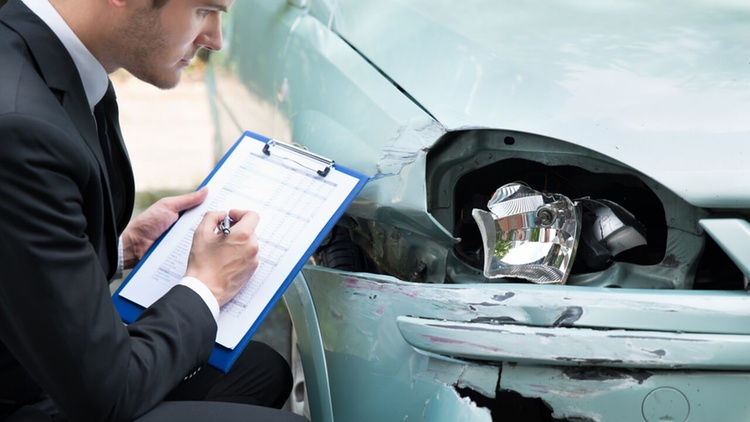 When it comes to a car insurance policy you have no choice of avoiding it. The law (the Motor Vehicles Act, 1988 precisely) mandates that your car must have a valid insurance policy if you want to drive it on Indian roads. Here is what happens when you drive without insurance. That is why when you buy a car you buy a car insurance policy and continue to renew it year on year. But when it comes to making claims, most often than not, you find yourself looking at a hassling experience. Is making a car insurance claim really fraught with hassles?
Actually, it is not. If you buy a good car insurance policy which has a simple claim settlement process you can save yourself unnecessary hassles at the time of claim. But, do you know how to choose such a car insurance policy? Let me tell you how.
Tips to choose a hassle-free car insurance which is also claim friendly
Go online and compare before you buy
Did you know that the online medium allows you the ease of purchasing or renewing your car insurance policy? You must, after all, buying online is the easiest method. Did you also know that the online medium allowed you the facility of comparison? Online insurance aggregators or brokers let you compare between the different car insurance plans available in the market. You can enter in your car details and view the plans with their coverage features and premium rates. Then you can compare between the plans and choose one which is the most suitable for you.
Read more about Umpteen benefits of purchasing car insurance online
Choose a plan with comprehensive coverage features
When you are comparing between the available car insurance plans, take special care to choose a plan which has the most extensive scope of coverage. Though the basic coverage features are common in all plans, there are optional coverage features which make the difference. These are called policy add-ons. Some add-ons are inbuilt in different plans while some are available at an additional premium. Choose a plan which has good inbuilt add-ons and also gives you a choice of add-ons which you can select as per your need. If your coverage would be comprehensive, your claim settlement would be easier.
Read more about Types of car insurance covers and their benefits
Understand the claim process of the plan before buying it
Different insurance companies have a different set of protocols when it comes to settling the claim. When choosing a plan go through the claim settlement process of the plan. Understand the process completely. If you need help get in touch with the representatives of the online medium from where you are comparing the plans. Only after you understand the claim process and feel that the process is simple should you buy the plan.
Read more about  Afraid of your car insurance claim being rejected? Follow these steps
Follow the claim settlement process correctly
Only understanding the claim process does not make your job complete. At the time of a claim you should also follow the process correctly. You should carry your Insurance Certificate at all times in the car. The Insurance Certificate is issued by the insurance company when you buy their car insurance policy. The certificate gives the details of your car insurance plan and should be carried at all times. In case of a claim you should intimate the insurance company immediately about the loss or damage suffered. The insurer should be contacted at its claim helpline number which is usually mentioned in the Insurance Certificate. If not mentioned, you should keep the number handy. Notifying the insurance company is the first important step towards initiating your claim. The company would then guide you towards the next steps required to get your claim settled easily.
Getting your car insurance claim settled can be simple if you know how to choose the correct car insurance policy and its claim settlement process. For a hassle-free experience you should compare the available plans, opt for exhaustive coverage features and buy a plan only after understanding its claim process. The Insurance Certificate and notifying the insurance company are the two major and also common requirements in all car insurance claims. So, know these tips and choose a car insurance policy for yourself which is not only comprehensive in its coverage features, but also has a hassle-free claim settlement process.
Read more Car insurance terminologies you should know
Feel free to share your comments below