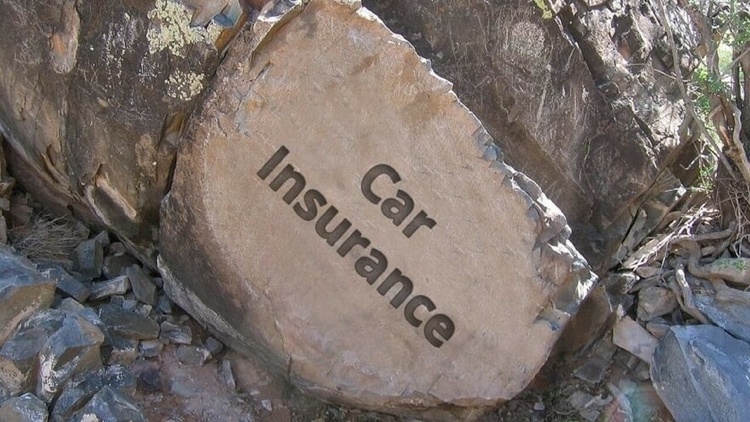 Car insurance is an essential component whether you are buying a new car or are renewing an expired insurance policy. Recently, a friend of mine undermined the importance of car insurance. Being a coder, he loved playing with numbers and probability. He calculated that the odds of something happening to his car were very low and thought of saving insurance money. So, after a couple of months, and a huge money blow, he realized the wise words of Murphy.
"Anything that can go wrong, will go wrong" – Murphy
So here is what went wrong. He wanted to sell his car, and when the person came for evaluation, he turned on the air-conditioning to check. Result: Short circuit and the vehicle caught fire. When asked why did he not invest in a good insurance plan, he said that he thought about it, but got confused and could not find the best car insurance policy. So, I decided to help this friend and many others like him with what to look for when buying car insurance.
Performance of the Insurance Company
For any insurance company, the true colors come out when it is the time to 'make a claim' on the insurance policy previously bought. For this, you need to check the claim settlement ratio of the company, that is out of the number of claims made by the customers, how many of them were settled. Also, it is important to check the average claim settlement time.
Customer Service Reviews
With the technology and emergence of aggregators adapting fast to it, policies can be issued immediately. With this, customer service has also seen improvements by leaps and bounds. Make sure you go for a company where they can send agents for car inspection for damage. Executives should be present on call, and on chats if possible to assist you with claims. The company should have good service not only while purchase, but majorly during claim settlement.
Policy should have good Coverage
The most important point to look for when choosing car insurance is what all it covers in case of an accident or damage. A regular car insurance policy, known as the Comprehensive Cover, includes the 'third-party liability' cover and an 'own damage' cover. As per the 'Motor Vehicles Act', It is compulsory to have a third-party liability insurance cover when the vehicle is on the road. It covers damage to the other party which can be hurt by your car in case of an accident.
However, opting for own damage is important as it covers both accidental damages and losses to your vehicle. Remember my coder friend? In case you do not claim your cover for a year, make sure your insurance company provides you a No Claim Bonus reward for every unclaimed year.
Cost, discounts and benefits
When buying an insurance plan, do not look ONLY at the cost of the entire policy. Make sure your compare the cost to feature ratio. A seemingly cheaper policy, may not have a lot of essential features which you may need. Make a list of all the things you may require, narrow down on policies which cover it, and then compare the price and the other services and features. At Turtlemint.com, you can match a policy according to your needs and get the one which suits you.
Other Services and Add-Ons
When buying insurance, sometimes there are other add-ons and services, which you may need depending on the area you live in and your driving history. Check to see the benefits and add them to your cover. Your premium may go up a little, but in certain cases it may be worth it.
24×7 Spot Assistance- If you drive long distances especially in the night time, in areas with limited access to garages or mechanics, this may be helpful. You get repair, fuel towing and taxi facilities in case of damage or immobilisation of your car.
Engine Protect Cover: If your engine is damaged due to water entering it or leakage of lubricant, the insurance company may not cover it. So if you live in an area susceptible to waterlogging like Mumbai, or more recently Chennai, then you may want to get this add-on.
Accident Shield- If you carpool often or have a driver, then in the unfortunate event where your car meets with an accident, the insurer will cover you and the other passengers/driver of your car in the event of death and/or permanent total disability caused by an accident when they are riding in your car.
So, now that you are aware of what to look for before buying car insurance, it will be wise to go ahead and buy the car insurance to safeguard your car from any calamity. Check Turtlemint for comparison, purchase and claim procedure for all the best car insurance policies in India.
Read more about Anatomy of car insurance plan
Read more a about Car insurance terminologies you should know