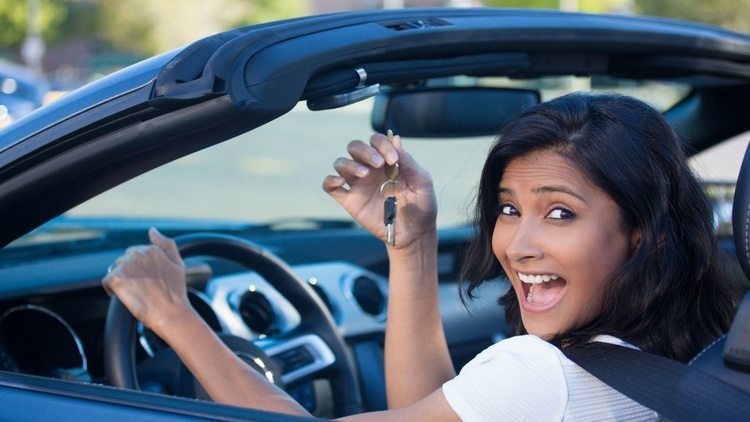 A car purchase is a well-researched process. You do thorough studies. You compare the various models of a car, look at the features, understand the mileage and engine capacity and finally see if it fits into your budget. After all you are parting with a huge amount of savings to invest in a car! When it comes to car insurance too, a research is necessary. A car insurance policy should be studied carefully before it is bought. If you don't know what to look for here are 5 of the most important points to get you started –
#1 The Insured Declared Value
The IDV of your car insurance policy is equivalent to its sum insured. This is the maximum amount of claim which you get when your car is either stolen or is damaged beyond repairs. The IDV actually represents the market value of your car after deducting the relevant depreciation. Every insurance company follows a different approach in fixing the IDV. That is why, the IDV of different policies differ. When you are buying a plan you should check its IDV. It is advised to compare between the different plans and choose one which has a high IDV. A high IDV boosts the claim value and so should be considered at the time of purchase.
Read more Understanding IDV amount you can claim for vehicle damage
#2 The premium rate
Just because a car insurance policy is mandatory it doesn't mean that you should not check the premium rate. You are paying the premium from your hard-earned money and so it should be considered at the time of buying the policy. You should understand how the premium is being charged. In a comprehensive plan there is a premium break-up for the different covers opted. You should understand the break-up. Moreover, just as in case of the IDV, you should compare the premium rates of different plans before buying.
Read more Car insurance terminologies you should know
#3 The coverage features
A comprehensive car insurance policy provides three basic coverage features. One is the mandatory third party liability cover which takes care of your financial liability towards third parties. Two is the coverage for damages suffered by your car. Three is a personal accident cover for the owner/driver of the car. These three areas are covered by all policies. However, there are some features which are added to make the policy one of a kind. For instance, many car insurance plans have an inbuilt roadside assistance cover for breakdowns. Some give you coverage for towing your car in case of a major damage, etc. When buying a policy you should check for the coverage features. Find out exactly what is being covered by the policy and what is not.
#4 The add-on covers
Add-on covers are optional coverage features which are available at an additional premium. These features enhance the scope of coverage of a policy. For instance, a roadside assistance cover is helpful in case your car breaks down in the middle of the road. Similarly, a zero depreciation add-on increases your claim amount by nullifying the effect of depreciation. An engine protect add-on covers the damage sustained by your engine due to water-logging. These add-ons are beneficial and you should choose one or two based on your requirements. While buying a policy find out if any add-ons are added to it. If they are, analyze whether the add-ons are suitable to your requirements or not. If there are no add-ons choose some yourself.
#5 The discounts available
Did you know that there are different types of discounts in a car insurance policy? Exciting, isn't it? Insurers allow various forms of discounts on the car insurance premium. While buying the policy you should check out these discounts so that you can save on the premium cost. There are discounts for buying the policy online, for accumulated No Claim Bonus in an existing policy, for installing safety devices in your car, for being a member of Automobiles Association of India or any other recognized group and for choosing a voluntary deductible among others. You can find the available discounts only when you are careful when buying a policy. Wouldn't you like saving money?
Read more about Discounts on car insurance you did not know
So, don't make the mistake of buying a policy without proper consideration. Look for the above-mentioned points and then invest in a car insurance plan. You would not only get the best coverage, there would be savings on the premiums too.
Also, check the below video before buying car insurance
Feel free to share your comments: