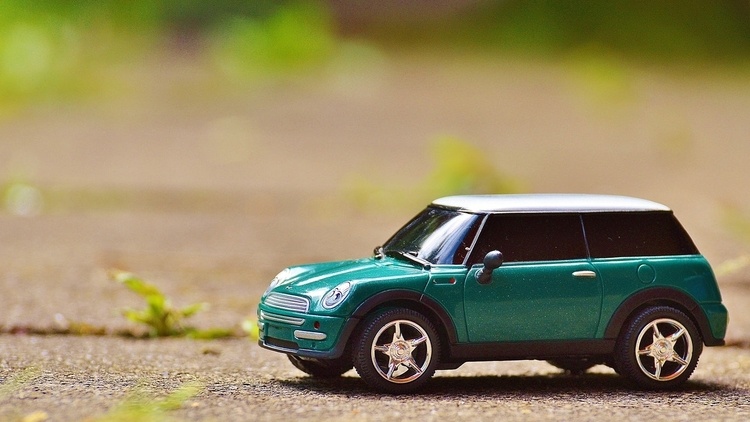 In this busy life of ours one thing which keeps us moving from one place to another is cars and maintaining a car can cost you a fortune if you don't have any car insurance. Car insurance is a contract that helps you to protect your financial loss when your car meets an accident. Often it happens that you do not get cover for every kind of damage. In that case, an insurance rider comes handy. If you are thinking, 'what is a rider'? 'How does it cover car's damage'? 'Are these riders worth buying'? This article will surely help you to understand and get all your answers.
What are riders?
Rider is an optional add-on benefit that comes with car insurance plans and enhances the coverage on insurance. It offers few unique benefits if you pay out some extra money. There are different kinds of riders for everyone according to their needs.
How does it work?
Applying for these add-on benefits is very simple. At the time of choosing your car insurance one can opt for rider because sometimes your car insurance plans fall short of providing you complete protection. An additional benefit comes with an additional cost and protects your car from situations that your regular can insurance plan does not cover.
Types of rider
There are different kinds of rider for every situation. Followings are the types.
Engine coverage rider: This rider comes handy during monsoon especially in India. It provides you HYDROSTATIC cover, which provides your car a cover for the damage caused by leakage of oil, water stalling etc. If you opt for this particular rider, your engine problems will be covered.
Roadside assistance: This rider helps you by providing assistance during emergencies such as an accident, car breakdown in middle of the road, lost car keys or flat tyre. This rider will provide you 24×7 assistance and toeing facility anywhere anytime.
Read more about All you need to know about Roadside assistance cover
Zero depreciation: this rider helps you get full cover for your damaged car parts. Without this rider, your car insurance provider will depreciate the value of the damaged part according to factors like model and age of the car. While metallic parts are consider depreciated after 6 months, depreciation value of plastic parts are 50% from the second day itself. To understand depreciation factor please follow the chart below-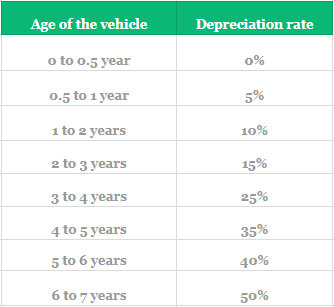 NCB Protect: No Claim Bonus is payable only if you do not claim in the previous policy year. This rider protects your No Claim Bonus even if you have filed a claim already. Under this add-on, you can file a maximum of 2 claims without losing your NCB. Hence, if you want to retain your NCB while keeping a window open for filing claim in the coming year, do buy NCB protect rider.
Read more about Anatomy of a car insurance plan
Paid Driver Legal Liability: This is almost a mandatory feature these days especially with the rise of chauffer driven cars. If you driver gets the car into some sort of legal liability, it becomes your responsibility as he was driving your car. Thus, protecting your paid driver against legal liability is of utmost importance.
Passenger Personal Accident Cover: This feature covers for Personal Accident cases for passengers and can be availed at a nominal additional cost.
Rental reimbursement: This benefit helps to pay for your rental car bills during the period for which your car is at the repair centre.
Vehicle replacement: In the cases where car is stolen or damage is beyond repair, insurance companies declare total loss. This rider will help you to replace your car with a new and equivalent car.
Are these riders worth buying?
All the above-mentioned riders help you to save your hard-earned money. However, you must be thinking that how much money it helps you save. Suppose accident occurs to your car and complete loss of the car stands for Rs 1 lakh. If your car does not have zero depreciation rider, your insurance company will pay only Rs 75,000 to Rs 60,000 after 25%-40% depreciation. However, if you had availed the mentioned rider, your insurance company will pay Rs 1 lakh, which is the full claim amount. Not only that, a personal accident cover can secure you and your family's future in the time of any unfortunate incident of your death and one can get up to Rs 2 lakhs for damaged cost.
It is always better to be safe than sorry and in these times of unfortunate events a rider can bring you plenty of relief because doing the right thing at the right time can save you from the damage in future. So, next time when you buy your car insurance do not forget to add-on few riders according to your problem or requirements to get benefits at the right time.
Still confused on which riders are beneficial for you? Let Turtlemint help you.
Read more about Car insurance terminologies you should know.