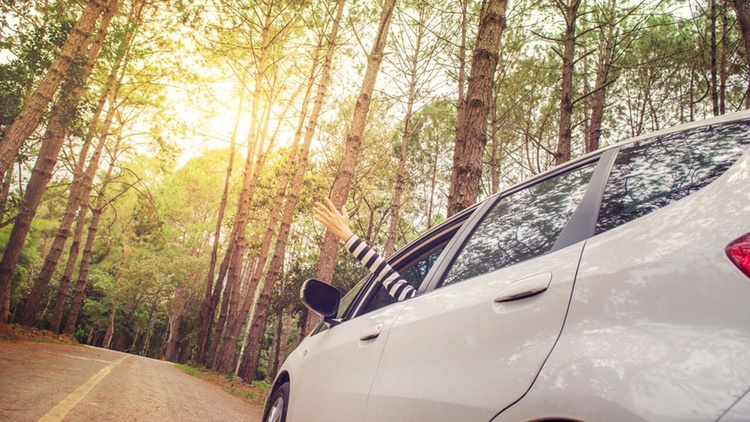 After a hectic week, quality time with loved ones is what you always yearn for. What better rejuvenation for the mind, body and soul, than a long drive closer to nature and away from the bustling city! Long drives are a fun way for family bonding or adventures with friends. You may have already driven to some popular destinations around Mumbai, like Lonavla, Alibaug or Lavasa. Let's look at 5 unusual but enjoyable getaways from Mumbai that you can go to without a long weekend.
Bordi
Bordi is a beachside on the Dahanu stretch. It is one of the cleanest yet lesser known beaches in the Konkan area. The route from Dahanu to Bordi is a pleasant drive of about 20 km, with beach at one side and row houses on the other. Bordi is just a 3.5-hour drive from Mumbai. It will be advisable to early in the morning and reach before noon. Here's an extensive list of things you can do at Bordi: https://www.maharashtratourism.gov.in/treasures/beach/bordi-dahanu

Kolad
117 Kms from Mumbai, the Kolad village lies on the banks of river Kundalika. Kolad is famous for the water-sports and has beautiful spots for a nature lover. Kolad hosts scenic dams like the Bhira Dam, Kolad Dam and also the Sutarwadi Lake which will be perfect to beat the summer heat! Don't forget to carry your sunglasses and a cap though.
For an extended stay, here's an detailed guide: https://www.holidify.com/places/kolad/
Murud
A little ahead of Alibaug, lays the beach-side village Murud. It is a little less crowded than the Alibaug beach and is a hub of water-sports. Murud houses the forts Murud-Janjira, Kasa and Korlai. One of the main attractions here is the Phansad Wild-life sanctuary that hosts a rich part of the coastal woodland ecosystem of the Western Ghats. If you are in the mood for a quick adventure, this can be a one day trip with around 3.5 hours of driving time each side.
Bhandardara
Bhandardara is home to the highest peak in the Sahyadris – Mount Kalsubai. The Bhandardara Lake is surrounded by trekking ranges and trekkers prefer to camp out near the lake. The area is so full of greenery, the views of all places around it are breath-taking. It is recommended that you leave in the evening for a little over 3-hour drive, camp out near the lake and return in the evening. You can also try the Fireflies camp.
Kamshet
A short 2-hour drive from Mumbai, Kamshet is the ideal place if you are willing to get experiential. It is home to many small villages that are built traditionally with mud, thatch and reeds. A drive to Kamshet will satiate your desire for a village experience. There are many caves, temples and lakes to visit in Kamshet. For the adventurous ones, Kamshet is a fantastic paragliding spot.
If you are planning for an adventurous trip, here is a video you must watch to know about travel insurance policy coverage:
A smooth long drive is also a good exercise to keep your car in top condition. Many weekend getaways and long drive destinations from Mumbai are towards the interiors of Maharashtra and you will need the car to be in a pretty safe state. Don't let car-breakdowns ruin your fun-time. Fuel up your car and check the inflation. Always have a good to use spare tyre. Keep your cellphone charged and whichever route you take, remember to take down the helpline number. Carry all your car documents including the car insurance.
Read more about 10 items to build your car emergency kit
Read more about 5 safety features in your car you didnt know about
Read more about Anatomy of car insurance
Are there any locations that you think should be a part of this list? Comment below and let us know!