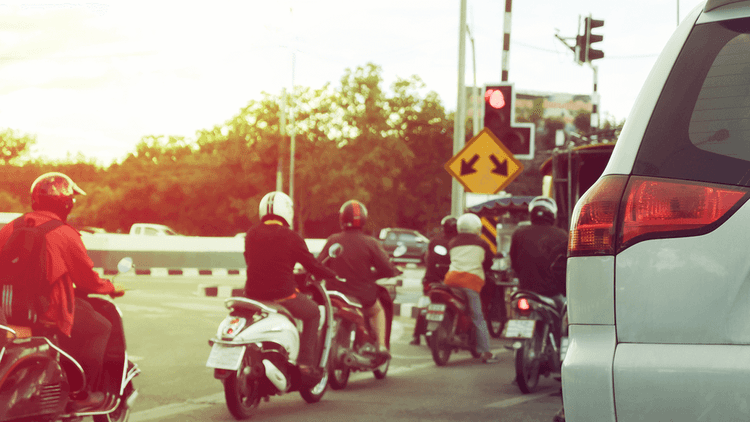 Vehicle insurance is compulsory in India by law for all registered vehicles. This law is also applicable for two wheelers. Non-compliance of rules and regulations can lead to punishments which includes fines and prosecution. Having an insurance policy gives you a sense of security as riding two wheelers are riskier.
Insurance for third party liability of the two wheeler is compulsory. This means that any damage or loss caused to a third party is covered by vehicle insurance. The two most common terms used are Third party and Comprehensive cover. The former only insures third party liability. But, the latter covers third party liability and any damage/loss caused to vehicle.
Read more about Motor Vehicle Act, 1988
Advantages of Third Party Insurance
It is also termed as "Act Only" cover. It meets the legal need of having a cover for third party person/property damages.
Premiums are cheap and affordable.
Third party insurance can be acquired with less documentation and checks. As, it does not include cover for the insured two wheeler.
Benefits of Third Party Insurance
Damages/Loss due to Natural Calamities:
Third Party insurance covers any damage or loss caused due to natural calamities. Such as fires, earthquakes, floods, lightening, storms, tempests, hurricanes, cyclones, typhoons, hailstorms and frost.
Damage/Loss due to Man-made Calamities:
Third Party insurance covers any damage or loss caused due to Man-Made disasters. Such as accident, thefts, strikes, burglaries or riots. It also includes any damage caused in-transit. That is, when two-wheeler is transported by road, railways, air, inland waterways.
It covers up to ₹1 lakh for injuries caused to the driver or owner during an unforeseen incident. This may result in temporary or personal disabilities, that causes partial or total disability. Also, insurance companies provide personal accident coverage for co-passenger too. Find out more about personal accident cover.
This policy covers any injuries occurred to anyone in the surroundings and may lead to death. It may lead to legal loss of money and also protects against any damage caused to third party.
So, there are many advantages and benefits of third party insurance for two-wheelers. But, yet insurance companies do not promote third party insurance products. This is because of the following reasons: Reasons are not logical.
This is policy is mandatory by Government of India. It is compulsory for every owner of the vehicle to have this policy as a part of their insurance cover.
The price of this policy offered by different insurance companies is almost similar.
Even brokers or agents do not promote this policy as they do not get any commission for it.
Things to look out for in Third Party Insurance cover
If your Two-wheeler is old, then Third Party Insurance cover is apt for it. This is because the value of two-wheeler will be less. If we opt for higher plans, it will not be cheap.
Limit on third party claim:
The third party damage claim is limited to ₹1,00,000. Also, as per the Motor Vehicles Act, you can also restrict the cover to a minimum of ₹6000.
IDV- short for Insured Declared Value:
While opting for Third party insurance cover, IDV has to be calculated. IDV refers to the value of insured vehicle which remains fixed during the term of the policy. Its calculation is based on manufacturer's listed selling price after adjusting depreciation. Learn what is IDV.
Settlement of claim in case of damage or loss is the most vital part of your plan. For this, you will have to inform your insurer for completing the necessary formalities and settle the claim. In case of third party insurance cover, the insurance company will settle the claim only for loss or damage caused to the third party or property during any unforeseen incident.
Third Party insurance for two-wheeler are not valid, if any, accident occurs outside geographical area as mentioned in the policy.
Hence, Third Party Insurance for two-wheeler is mandatory by Indian Laws. Though, it does not provide monetary cover for insured two-wheeler and not flexible enough. But failure in following the laws is an offence, thus, punishable. As a result, it is recommended to buy or renew your third party insurance cover online on time.
Read more Everything you should know about two-wheeler insurance policies in India
Feel free to share your comments below