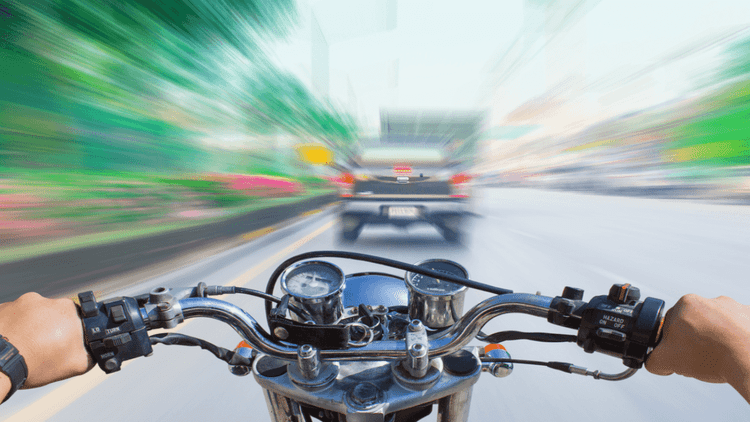 Lets take a look at the funny CCTV coverage caught live!
Maybe situations like this do not occur everyday with you. However, it's pretty evident that accidents are pretty common. Maybe you had nothing to do with reckless driving, but still became a part of it! Can you think of the kinds of costs you could incur if your vehicle was damaged. Worse would be if be if you collide with someone and they file a legal claim against you!
How do you avoid such situations? Well,
Drive Safe
Get Insured.
"75% of two wheelers in India are not insured, despite it being illegal"
May 2015, the Insurance Regulatory and Development Authority (IRDA) stated that 75% of two wheelers in India are not insured, despite it being illegal! Yes riding a vehicle without a 3rd party liability is illegal and can lead to heavy fines, and or prison punishments. So, having an insured vehicle is not only the right, but also the wise thing to do.
Read more Why do you need third party insurance for two-wheelers.
How will insurance benefit you?
It will cover the expense of your vehicle damage and medical expenses- provided you are not underinsured – ( Link to why not be what coverage to get article)
In the event another person is hurt or his vehicle is damaged, insurance will cover his vehicle, property and life damages too.
A peaceful night's sleep that you are doing the right thing legally and monetarily.
Now since you are convinced as to why to get 2-wheeler insurance, do check out our HOW & WHAT to select for your two wheeler insurance by visiting our site here.
Drive Safe 🙂
Read more about What to do when you two wheeler meets with an accident?