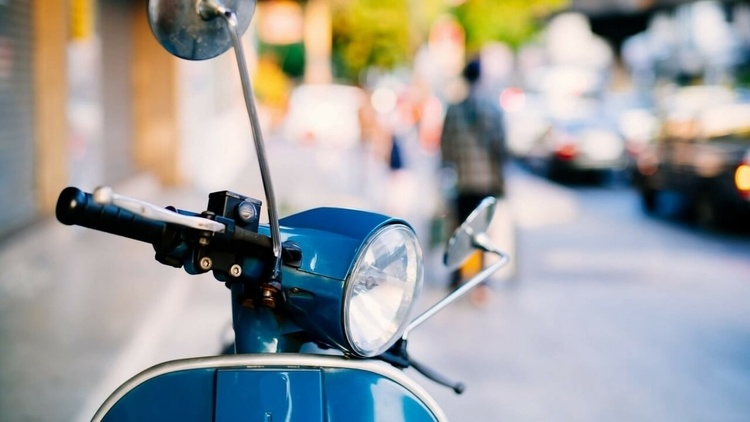 If you've bought a two-wheeler ever, you may know that it is mandatory to get it insured. However, you may have forgotten to renew your annual policy on time, and may not have an insurance cover. If renewing the policy every year is a hassle for you, there's good news for you. You may now not need to renew it every year!
In 2014, the Indian insurance regulating body – Insurance Regulatory and Development Authority of India (IRDAI) – introduced the option of long-term two-wheeler insurance. What this means is that you can now get an insurance policy that you do not need to renew for a few years.
If you own a bike or scooter, you may now want to get a long-term insurance cover. Let's understand why it is such a great idea.
Get protection for long-term

You can now get insurance cover for a longer term. During the policy period, if your two-wheeler is stolen or lands up in an accident, your insurance company will cover the loss. It will also pay for repairs, besides any damage caused by your two-wheeler. Note that if you select a zero depreciation cover, your insurer will pay the full cost of replacing the vehicle parts.
Ditch the worry of renewing yearly

Yearly renewal can be hard to keep track of, more so, if you own more than one insurance policy. You can now save the trouble of renewing the cover every year. Simple: buy the policy and forget about it for the next few years.
Save yourself the risks of non-renewal
Long-term insurance also saves you from the risks of non-renewal. As a rule, insurance companies check the vehicle's condition before they approve a policy's renewal. When you choose a long-term insurance, you do not have to worry about your two-wheeler's state, at least for a few years.
Lock your premium against yearly premium hike
There is usually a 10-20% hike in third party premium rates, in case of yearly renewals. However, when you opt for a long-term insurance policy, the insurance regulator (IRDAI) fixes these rates for the full policy period. This way, your premium rate is fixed for a few years and not affected by such hikes.
Get a higher No Claim Bonus (NCB)
At the end of the policy period, based on each claim-free year, you get a discount (known as the No Claim bonus or NCB) on the renewal premium rate. On buying a long-term policy for your two-wheeler, you get a higher NCB than you would get for a single-year policy.
Read more about how to earn No Claim Bonus
Get NCB protection independent of claim status
In the case of a one-year policy for your two-wheeler, you lose the No Claim Bonus (NCB) when you make a claim. However, in a long-term insurance policy, you get the benefit of NCB even when you make a claim; instead of becoming zero, your NCB only reduces.
Get policy document instantly with zero documentation
You do not have to fill and share a ton of paperwork to buy long-term insurance. You can easily buy the policy online to get your policy document instantly. All you need to do is to give your details, choose the coverage you want, calculate your premium, and make the payment.
Buy the best long-term two-wheeler insurance policy now and stay insured stress-free with Turtlemint!
Read more about What is insurance and how does it work?