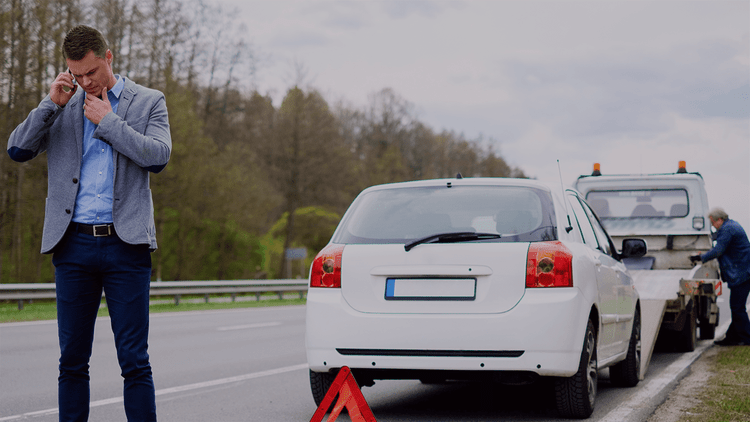 Say you are busy street-shopping in that crowded area of your city. You come back after two hours to find out your car is towed (A word you wouldn't want to use for describing your vehicle). And, if this dreaded incident is in a metro city, wish yourself good luck.
Everyone has been through this situation and ideally the first thing to know should be how not to get your vehicle towed. Here are some quick pointers:
As per law, you should not park your vehicle:
So it causes or is likely to cause danger, obstruction or undue inconvenience to other road users
At or near a road crossing
Obstructing another parked vehicle or on wrong side of the road
On a footpath
Far away from the edge of the footpath
Near a traffic light or pedestrian crossing
Near a bus stop, school/ hospital entrance, blocking traffic sign or premises entrance or a fire hydrant.
Unattended for more than 10 hours at a public place so that it blocks the flow of traffic.
In a No Parking Zone
Firstly, avoid any of the above to keep your vehicle from getting towed. Secondly, if you have not broken any of the above rules and your car has been towed, you can quote them in your defence.
The main reason you should be careful of getting towed by RTO is that there have been cases where unintentional damage was done to the towed vehicles. The reparation of damages will be costlier than the parking fine. Though you can claim compensation, these damages will depreciate the value of your vehicle and affect your insurance rates too.
If this situation is very likely to happen to you, there is an additional insurance cover for your insurance policy. The Collision Coverage for your car covers towing damages in general. To know more about this cover you can ask the Turtlemint chatbot, consult us at support@turtlemint.com or call us at 1800-266-0101
Finally, if your car or bike gets towed, here's what you do:
Go to the nearest RTO office or towing grounds immediately.
Here are the RTO addresses and helpline numbers of major cities for you to contact your RTO in case of a towing –
City
Address of the RTO
RTO Helpline number
Mumbai
Transport Commissioner Office
Administrative Bldg., 4th Floor, Govt. Colony,
Opp. Dr. Babasaheb Ambedkar Garden,
Bandra (East), Mumbai – 400 051
022-26550932 / 33 / 34 Ext. 216
New Delhi
Public Relations Officer,
Transport Department,
5/9 Under Hill Road, Delhi 110054
011- 42-400-400, 9311900800
Ahmedabad
RTO Office, Subhash Bridge,
Sabarmati, Ahmedabad – 380027
079-27559696
Chennai
First floor, Municipal Commercial Building,
New Street, Alandur,
Chennai , TN – 600016
044-22325555
Kolkata
The Regional Transport Officer ( RTO ),
Beltala Road, Kolkata,
West Bengal – 700020
033-24751621, 033-24751622
Pune
38, Dr. Ambedkar Road,
Near Sangam Bridge, Pune 411 001
+91 20 26058080, 26058090/8282
Bangalore
Commissioner for Transport, 5th floor,
M.S.Building, Dr.B.R.Ambedkar Veedhi,
Bangalore – 560 001
080-22210994, 9449863459
Jaipur
Transport Department
Parivahan Bhawan, Sahkar Marg,
Jaipur-302 005
0141-2740021, 2740023, 5116111, 5108461-63
Hyderabad
JTC, Hyderabad D.No.6-3-646,
Opp. Eenadu Office,
Khairtabad, Somajiguda
Hyderabad-500 082
040-24462727, 9848787505
Lucknow
Transport Commissioner UP,
Tehri Kothi, MG Marg,
Lucknow – 226001
0522-2613978, 0522 – 2436445, 1800-1800-151
Agra
Regional Transport Officer,
Agra, U.P. – 282002
0562- 2600793
Shimla
Directorate of Transport,
Parivahan Bhawan, Cart Road,
Shimla -171004
0177-2658379
Chandigarh
Registering and Licensing Authority,
Sector 17, Chandigarh
0172-2700341
(Source: https://blog.karconnect.com/contact-details-rto-offices-major-cities/)
Remember, RTO has the right to auction your vehicle if you don't claim it.
Enquire about your car/bike and the offence (if not clear to you already).
Check if your there are any damages. If so, you can claim compensation from the towing agency.
Pay the respective fine.
In any case, always park like you shouldn't have the need to get towed in the first place.
Read more about Bought a new vehicle? Know these rules before taking your vehicle for a drive
Read more about Top #5 ways to get discounts on bike insurance in 2019
Read more about Common causes of road accidents and what can you do to avoid them
Read more about All you need to know about personal accident cover in car insurance