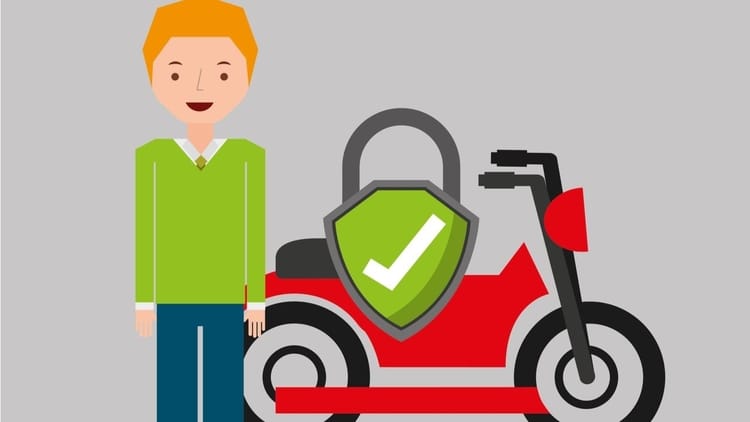 Who doesn't like saving money? Whenever you set out to buy something you always look for offers and deals which would reduce your expenditure. This is one of the reasons why the online medium of shopping has gained such popularity. It offers cheaper rates and helps you in saving your hard-earned money. What if I tell you that you can also reduce the premiums of your bike insurance policy?
Yes, you heard me right. There are tips and tricks which, if followed, reduce your premium outgo and make bike insurance cheap. Are you aware of these tips? Let's discover them, shall we?
Top tips for cheap bike insurance
The first tip when buying bike insurance is – 'Compare'. There are numerous bike insurance plans in the market today. Each plan has its own set of coverage benefits and charges a different premium rate. If you are to buy a cheap bike insurance policy, you should compare before buying. Comparing would allow you to know the available premium rates of different policies along with the corresponding coverage benefits. You can, then, choose a policy which offers the best coverage at the lowest premium rate and save on premium costs. You can compare and buy bike insurance on https://www.turtlemint.com/two-wheeler-insurance
Look for the available discounts
Did you know your bike insurance policies offered premium discounts?
Yes, to sweeten your bike insurance purchase you can avail discounts in your policy. There are various types of discounts which are available. You can get a discount if you buy a long-term policy and pay premiums at once. If you are a member of a reputed automobile association, you can avail a premium discount. There is another discount for buying the policy online. Lastly, if you install safety devices in your two-wheeler, your premium gets discounted. You can avail any one or all of these discounts in your bike insurance plan. Wouldn't the plan become cheap then?
Read more about top 5 ways to get discount on bike insurance
[xyz-ihs snippet="renew-bike-insurance"]
Utilise the No Claim Bonus discount
If you don't make a claim in your two-wheeler insurance policy, you get a No Claim Bonus (NCB). This bonus awards you a discount in the renewal premium. The rate of discount starts at 20% and increases every subsequent year if you maintain a claim-free record. In fact, if you have not made a claim for five successive years, you can avail a discount of up to 50%. Amazing, isn't it? So, when renewing your bike insurance policy, look out for the accumulated NCB discount and utilise it.
Wise men say that delay costs more. They are right. If you delay the renewal of your bike insurance plan and the policy lapses, you would have to part with a higher premium on subsequent renewals. Moreover, if the renewal is not done within 90 days of lapse, you also lose out the accumulated NCB. So, heed the advice of wise men. Renew your bike insurance plan on time and ensure lower premiums.
Buy long term two-wheeler policies
Thanks to amendments made by the Insurance Regulatory and Development Authority (IRDA), two-wheeler insurance policies are, nowadays, being offered for longer tenures. You would find plans with a continuous coverage period of 2 or 3 years. These long-term plans are relatively cheaper on your pockets. Firstly, the third party premium remains constant during the continuous coverage tenure. Secondly, you don't lose the No Claim Bonus completely even in case of a claim. This helps you in earning renewal premium discounts. Lastly, long-term plans allow you premium discounts (as stated earlier). So, given these three cost-saving benefits, buying a long-term policy is a better choice.
Read more Third party premiums have changed
[xyz-ihs snippet="renew-bike-insurance"]
Every bike insurance policy has a component of compulsory excess. Compulsory excess represents the amount of claim which is borne by you whenever a claim is made. Along with this compulsory excess there is also an option of choosing a voluntary excess. Voluntary excess, also called voluntary deductible, is the part of claim which you voluntarily undertake to pay from your pockets. Since choosing a voluntary excess reduces the insurance company's claim burden, you are rewarded with a premium discount. So, for a cheaper bike insurance policy you can also choose a voluntary excess.
Also, check out our video below which simplifies the terms like compulsory & voluntary excess
These tips help you to save on your two-wheeler insurance premium. You can pick one or more of these tips for a cheaper bike insurance policy on your two-wheeler. Happy saving!
Read more buying bike insurance through turtlemint