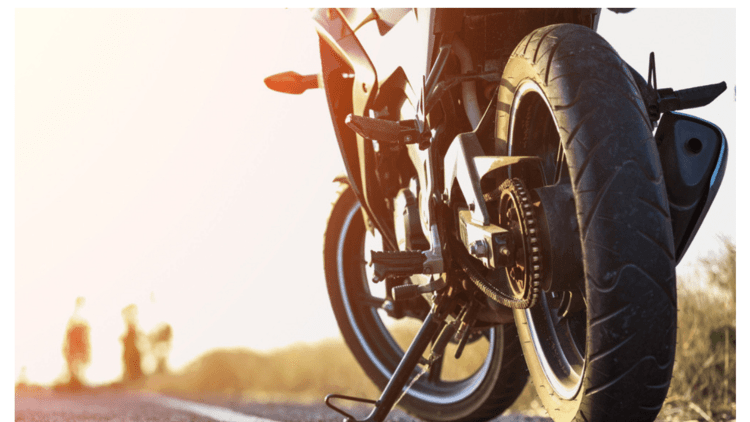 Motorbikes are a very popular mode of conveyance for young and old alike. While youngsters prefer bikes for their speed and style, adults depend on bikes to be the most economical mode of conveyance. Whatever be the reason, the fact cannot be ignored that two-wheelers are very popular. If numbers are to be believed, two-wheeler sales have grown by leaps and bounds in 2018. Take a look –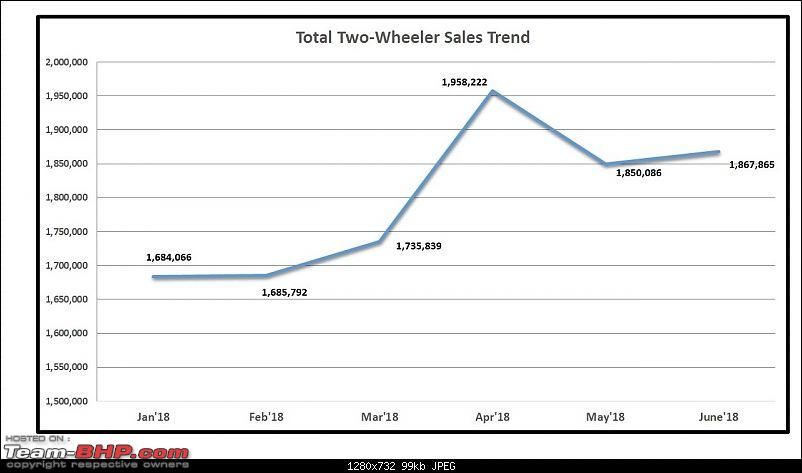 (Source: https://www.team-bhp.com/forum/motorbikes/200392-june-2018-two-wheeler-sales-figures-analysis.html )
If you too are looking to buy a bike soon, you can take your pick from some of the top-selling models. But before you do, consider the bike insurance policy too which is required when you buy a bike. As per the Motor Vehicles Act, 1988, a bike insurance policy is a mandatory requirement if you plan on using your bike. As such, when you buy a bike, you also pay for the associated bike insurance policy. So, your choice of bike should also factor in the insurance costs.
Here are top 10 bikes which are not only the best in their segment, but they are also cheap to insure –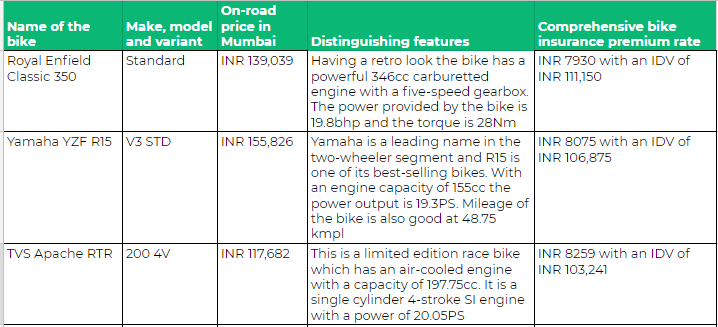 (Source for on-road price and bike specifications – https://www.bikedekho.com/best-bikes )
(Source for premium calculation – https://www.turtlemint.com/two-wheeler-insurance )
With third party policies now being offered for a continuous period of 5 years, the premiums are quite affordable and the IDV is also high. You can choose any of the above-mentioned bikes and enjoy a good performance. The bikes suit all pockets and their insurance cover is affordable too. So, what are you waiting for? Make your choice!
Read more about everything you should know about two-wheeler insurance policies
Read more about understanding IDV – amount you can claim for vehicle damage
Read more about top 5 ways to get discount on bike insurance
Also, check the video below to know the Top 10 bikes which are cheap to insure in 2019