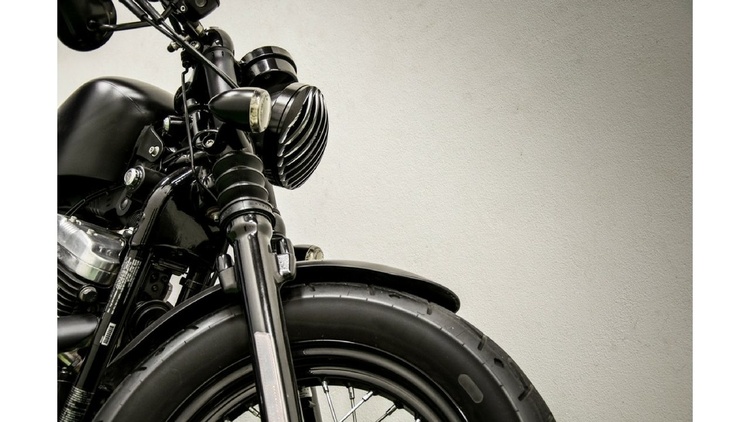 Zipping across the town in your two-wheeler is a fun thing to do especially when the weather turns grey. Crisscrossing through the maze-like traffic in your two-wheeler is a blessing when you are getting late for office. Two different scenarios, two different moods and yet one common denominator, a two-wheeler! A two-wheeler has become an essential thing whether for fun or for convenience. Along with a two-wheeler comes a two-wheeler insurance policy. Thanks to the Motor Vehicles Act, 1988, you cannot escape from a two-wheeler insurance plan if you have a two-wheeler. The plan is mandatory.
What are add-on covers in bike insurance?
Almost all motor insurance companies offer the feature of add-ons, which are also called riders. Add-ons are an extra benefit that can be purchased when you have a comprehensive insurance policy or a standalone own damage policy. These add-ons enhance the available coverage and make the policy more comprehensive and beneficial for you. By paying a little extra along with the premium you can add a lot of value to your base insurance plan.
A comprehensive two-wheeler insurance plan protects you against financial liabilities in case of accidental damages faced by you, your bike or any third party and property. What if I told you that your insurance plan could give you additional coverage too? Yes, you heard me right. Add-ons are available in insurance plans which, when opted, increase the scope of coverage. You have to pay a marginally additional premium and opt for these add-ons. Once added, these add-ons help you in times of crisis. Want to know what these add-ons are and what they do? Let's study the popular add-ons which are available with two-wheeler insurance plans
Roadside assistance cover
Imagine what would happen when your bike breaks down in the middle of a desolate road with no help in sight! Who would you contact for help? Roadside assistance is an add-on cover which gives help in these scenarios. If your bike breaks down in the middle of the road, this cover gives assistance in towing, change of flat tyre, refueling, arranging for a mechanic's service, etc.
Zero depreciation cover
As soon as the bike is out of the showroom, its value falls due to depreciation. The fiber, nylon or rubber parts of your bike depreciate with use. As such, in case of a claim, the depreciated value of the parts replaced is paid. A zero depreciation cover protects against the effects of depreciation. With this cover you can claim the actual cost of the parts replaced without factoring in depreciation. Thus, this cover proves very beneficial in increasing the value of your claim.
Passenger cover
Most two-wheeler insurance policies provide personal accident cover for the owner/driver. What about the pillion rider? What if the passenger faces an accident? Passenger cover add-on covers the pillion rider too against accidental disabilities and death. An additional benefit is paid under the rider if the pillion rider faces death or disability due to an accident. Read more about What to do when your two-wheeler meets with an accident
Medical cover
This cover comes in handy in meeting the medical expenses incurred due to a bike accident. In case of an accident, if you are hospitalized, you incur huge medical bills. These medical bills are taken care of by the medical cover add-on. Any medical expense necessitated by an accident involving the two-wheeler is covered under this add-on.Its recommended you have an health insurance cover.Read more about why a health insurance cover is an absolute necessity
Accessories cover
So, you are a fashion icon who loves to accessorize your bike with high-end electrical and non-electrical accessories. What if such accessories are damaged in an accident? Would you get a claim for them in your basic two-wheeler insurance policy? Usually, you won't. But, you can if you opt for accessories cover add-on. This add-on covers the cost of repairing or replacing the electrical and non-electrical accessories of your bike. These were the basic add-on covers which are found with two-wheeler insurance policies. But, given the additional premium payable, are they useful? Of course they are! If you don't believe me, here's why:
Add-ons increase the scope of coverage. Thus, you can get a higher claim amount in case of any damage or loss.
Zero depreciation cover is very essential as it protects your pockets against the brunt of heavy depreciation on your bike's spare parts.
Roadside assistance cover gives you round-the-clock assistance in case of a break-down. This ensures that you wouldn't be stranded without help.
Just as you two-wheeler is important to you, the add-on covers are also important for a complete insurance experience. By paying a fractionally higher premium you can enjoy higher benefits. So, find out about the add-on covers available in the market the next time you buy or renew a two-wheeler insurance plan. The online marketplace lets you compare. Compare and select the add-ons which you think would be suitable for your requirement. Read more about Why choosing the right policy can make your life worry free.Read more about What does your two wheeler say about you? Feel free to share your comments below