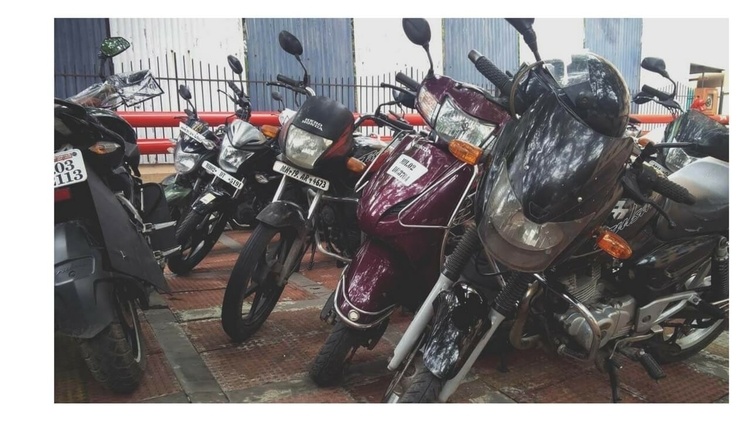 Having a two-wheeler is a very convenient thing when it comes to conveyance. It is a stylish vehicle which can easily go through traffic, fast, uses less fuel and cheaper than a four-wheeler. No wonder it is loved by young and adult alike!
It is great that you own a two-wheeler, but do you also own the compulsory insurance cover? The Motor Vehicles Act of India has mandated a valid insurance cover on every two-wheeler which is driven on Indian roads. So, your two-wheeler must have an insurance coverage.
As it is compulsory, insurers offer two-wheeler insurance plans which are renewed every year. This annual renewal is seen to be complex and many of us do not renew our policies. In fact, more than 50% of the two-wheelers on Indian roads are without an insurance coverage.
Recognizing this trend in the two-wheeler insurance market a new formula is developed. The Indian Regulatory and Development Authority of India (IRDAI), the leading insurance body, has recently allowed for long-term two-wheeler insurance plans. You can buy these plans for a continuous stretch of two or three years. Today some insurers are selling such plans with longer terms because of their benefits. Such benefits include:
Convenience

– since the coverage continues beyond a year, there is no stress of annual renewals. Thus the policyholder can enjoy a continued coverage under these plans.

No fear of lapse related risks –

if your two-wheeler plan lapses, you have to take a lot of trouble for renewing your lapsed policy. The company inspects the bike for fixing the IDV and accordingly, the premium. This might take a lot of time. During this time, you are supposed to bear the risk of any contingency. Moreover, in case of lapsed policies there are certain drawbacks. The premiums might be higher or the IDV fixed might be very low. Both these cases are bad for the policyholder. A long –term plan reduces such lapse-related risks. However, even if your plan expires, you need not worry. Turtlemint.com offers an online renewal of lapsed policies. The process is very convenient, simple and also does not involve any inspection. For renewing your two-wheeler package plans, you can visit the website at: https://www.turtlemint.com/two-wheeler-insurance
  Read more about What is Insured Declared Value
Lower premiums

– this is the best benefit which long term two-wheeler plans provide. Insurers encourage individuals to buy this plan and allow premium discounts for package policies. Moreover the premiums also remain fixed for the entire term. Both these points are good for the policyholder as it saves him money.
 Read more about Everything you need to know about two wheeler policy in India
Higher No Claim Bonus discounts –

if there is no claim in a year, you earn an NCB in your annual policy. On the other hand, if you make a claim in any year, you lose the NCB for that year. As a result, your subsequent premium does not earn any discount. In long term plans, the NCB is relatively higher than annual plans. Moreover, if there is one claim during the total plan term, total NCB is not lost, it is reduced. Thus, a longer term plan ensures that you earn a higher NCB discount which also lowers your premiums.
Some of the insurers offering long-term two-wheeler insurance plans and the corresponding coverage features are mentioned below:

IRDA has allowed longer term plans in the interests of the two-wheeler owners and the above plans are proofs of that. The policies are really attractive and cheaper alternatives to annually renewable policies. So what are you waiting for? Buy these long-term plans and save yourself the cost and stress of yearly renewals.