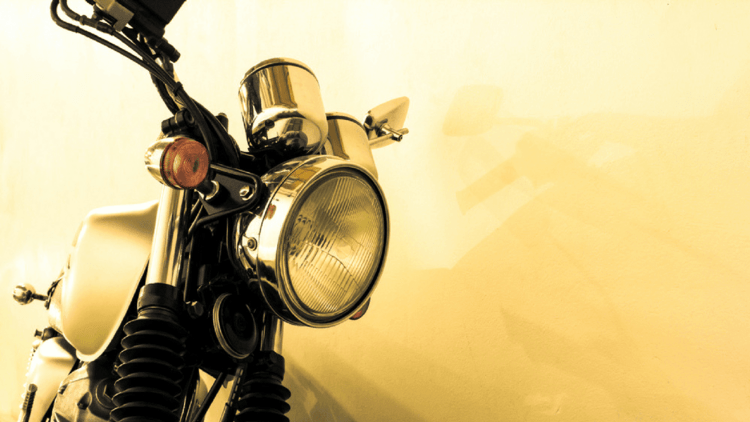 Don't you love having a bike? Most probably your answer would be a big 'Yes'. Two wheelers are very popular in India because they have two major benefits. One, they are economical. Two, they are fast and a convenient mode of transport. That is why, two wheeler sales are booming. See for yourself:
Everything you should know about Two Wheeler Insurance Policies in India
(Source: https://www.moneycontrol.com/news/business/startup/how-bike-taxis-are-becoming-a-livelihood-source-for-indias-youth-2400665.html )
Did you know that a two wheeler insurance policy is also required with your two-wheeler?
According to The Motor Vehicle's Act, every vehicle which is running on India roads must have a valid insurance policy on it. Therefore, if you have a two-wheeler you are mandated to have an insurance policy on it too.
Insurance, being a technical concept, escapes the knowledge of many individuals. If you are also clueless about your bike's insurance policy, here is everything which you need to know. Let's roll –
Types of policies available
Two-wheeler insurance policies come in two different variants and each variant has different coverage features. They are –
Third party liability only policy
A third party liability only policy is mandated by law. This policy covers you against any financial liability which you might incur if you cause bodily injury, death or property damage to a third party or property through your bike. The third party can be any individual or property apart from you and your bike.
Comprehensive package policy
Where the third party cover ignores damages suffered by you and your bike, a comprehensive package policy comes into the picture. The policy has two coverage areas. One, it covers the mandatory third party liability for any damages inflicted on a third party or property. Two, it also covers any damages suffered by your bike and you. If your bike is stolen or is damaged by any man-made or natural calamity, the policy pays for the repairs. Moreover, there is also a personal accident cover for the owner/driver of the bike which pays a benefit in case of accidental death.
Add-ons available
Comprehensive two wheeler insurance policies also have various additional optional coverage features. These are called add-ons and they widen the scope of cover. Some popular add-ons include the following:
In case of a claim where the bike's parts are replaced, the insurance company pays the depreciated cost of the parts. The rest is payable by you. A zero depreciation add-on is useful as it nullifies the effect of depreciation. If the cover is selected, the company pays the full cost of the part repaired or replaced irrespective of depreciation.
Every year when you do not raise a claim in your insurance policy, you earn a premium discount called the No Claim Bonus. This discount is applied on the renewal premium and goes as high as 50%. However, in any year if you make a claim you lose the accumulated discount. If you have NCB protect add-on, this discount is not lost even in case of a claim.
There is a personal accident cover in the policy only for the owner/driver of the vehicle. If you want a cover for the pillion passenger you can opt for this add-on. It would pay a benefit in case of accidental death or disability faced by the pillion rider.
Discounts in the policy
This would sound good to you that a bike insurance policy offers various discounts on the premium. You can avail a discount for –
Buying the policy online
Installing safety devices
Using the NCB accumulated
Buying a long-term policy
How to make a claim
The last thing which is also the most important one is to understand how to make a claim on your two-wheeler insurance plan. Many of you don't know the claim settlement process.
Here are some simple and common steps –
Inform the insurance company immediately in case of an accident if are looking to make a claim.
Take your bike to the nearest preferred garage (garage tied-up with the insurer) for cashless claim settlement. In case of non-networked garages, you would have to pay for the repairs and get it reimbursed by the company
In case of theft of the bike or for a third party claim, file an FIR
A survey is required before the bike is repaired. This survey is done by the company's appointed surveyor. When you inform the company of the accident the company arranges for the surveyor's visit. Only after the survey is done do the repairs begin.
After repairs, the company settles the bill and you can take delivery of your bike.
In case of theft or total loss (when the bike is beyond repairs), the company pays the IDV as a claim.
A two-wheeler insurance policy is mandatory and you should know all about the plan before you buy one. So, go through the above-mentioned pointers and understand the concept of two wheeler insurance.