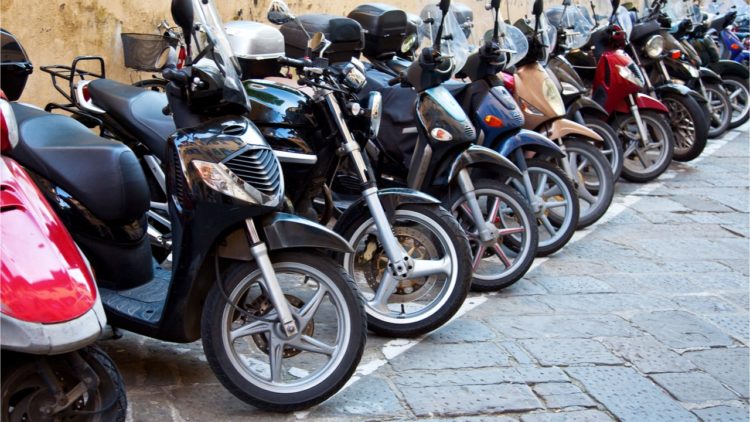 A two-wheeler insurance policy is a mandatory requirement if you own a bike. This mandate was passed under the Motor Vehicles Act, 1988 and includes all the vehicles running in India. So, if you own a bike, you are required to own a valid insurance policy on it too. Though a bike insurance policy is mandatory, there are ways in which you can keep premiums affordable. However, before going into the premium of two-wheeler insurance, let's have a look into the types of policies available and the coverage that they provide –
Types of two-wheeler insurance plans
There are two types of coverage options which are available under two wheeler insurance plans. These are as follows –
Third party liability coverage

Under this cover, the third party financial liability is covered which is incurred when you damage someone's property or if any individual is physically hurt due to your bike. Third party liability coverage is the cheapest two wheeler insurance policy which is also mandatory as per law.
Comprehensive package coverage
Under comprehensive coverage, there are two coverage components. One is the mandatory third party liability coverage which covers third party financial liabilities. The other is the cover for the damages suffered by the bike itself. It is called own damage cover and it covers the cost of repairs incurred in getting the damage repaired.
In both the policies, there is also a personal accident cover which is also mandatory as per law. Under personal accident cover, accidental deaths and disablements suffered by the owner/driver of the bike are covered. In case of accidental death and disablement, a lump sum benefit is paid under the cover.
Additional coverage benefits in two wheeler insurance by add-ons
In comprehensive bike insurance plans, there are optional coverage benefits which are called add-ons. These add-ons help in increasing the scope of coverage of the policy. You can choose one or more add-ons as per your requirement.
The popular add-ons which are available under two wheeler insurance plans include the following –
Zero depreciation add-on


This add-on removes the deduction for depreciation in own damage claims. When you make a claim for damages suffered by your bike, the insurance company reduces the claim by the expected depreciation on the parts of the bike which are repaired or replaced. This reduces the overall claim amount. However, with the zero depreciation add-on, you can get full coverage without depreciation

Roadside assistance add-on


If your bike breaks down and needs assistance the insurance company promises this assistance any time under the roadside assistance add-on. You can get assistance for flat tyres, empty fuel tank, jumpstarting the battery, etc.

No claim protection add-on


A no claim discount is allowed if you don't make claims in a policy year. This discount also accumulates with every claim-free year. However, if a claim is made, the entire accumulated no claim bonus is lost. The no claim protection add-on protects the bonus even if a claim is made

Personal accident cover for rider


This add-on extends the personal accident cover to the pillion rider as well

Medical expenses add-ons


Under this add-on medical expenses incurred in case of a road accident involving the bike are covered




Now that you know the coverage aspects of two wheeler insurance policies, let's understand the premium aspects of the plan.
How are two wheeler insurance premiums calculated?
Premiums for two wheeler insurance policies are calculated using the following parameters –
Step 1: The type of policy selected


As stated earlier, third party plans are cheap bike insurance plans. They have limited scope and their premiums are determined by the Insurance Regulatory and Development Authority of India (IRDAI). So, if you choose third party plans, the premiums would be low. Comprehensive plans, on the other hand, have higher premium rates because they have a wider scope of coverage

Step 2; Make, model and variant of the bike


The make, model and variant determine the value of the bike. Higher the value, the higher is the premium rate and vice-versa

Step 3: Year of manufacturing


The year of manufacturing determines the age of the bike. As the bike ages, its value reduces and the premiums go down. Thus, older bikes have lower premiums than newer ones

Step 4: Location of registration


The place where your bike is registered also affects the premium rates. Premiums rates are higher if the registration is done is metro cities than in non-metro ones

Step 5: Status of an existing policy</strong


If you are renewing your two wheeler insurance plan, the premium would depend on the status of your existing policy. If your policy has expired, the premiums would be high.

>
Step 6: Premium discounts available


There is a range of premium discounts in two wheeler insurance plans. These discounts affect the premium. The higher the discounts available the lower would be the premium payable. The discounts can be for choosing a long term policy, for installing safety devices in the bike, for choosing a voluntary deductible or if you have a no-claim bonus in your policy.
How to get cheap bike insurance premiums?
Now that you know how premiums are calculated for two wheeler insurance policies, there are ways in which you can opt for cheap bike insurance plans. Let's understand how –
Look for discounts


As mentioned earlier, premium discounts are available in two wheeler insurance plans. Look for these discounts and try to opt for as many discounts as you can. The higher the discounts that you avail the cheaper your bike insurance premium would become.

Use your no claim bonus discount


If you have not made claims in previous policy years, you are eligible for a no claim discount. No-claim discount ranges from 20-50%.




Let us understand with an example:

| | |
| --- | --- |
| | No Claim Bonus that you are eligible for |
| No Claims in Year 1 | 20% |
| No Claims in Year 2 | 25% |
| No Claims in Year 3 | 35% |
| No Claims in Year 4 | 45% |
| No Claims in Year 5 | 50% |
| No Claims after Year 5 | 50% |

Don't make small claims


Claims wipe out your no claim bonus which gives you a discount on the renewal premium. So, if possible, try and avoid claims which are of a small amount. Pay for these claims from your own pockets to get

cheap bike insurance

premiums.

Choose voluntary deductible


Voluntary deductible is the part of the claim which you opt to pay yourself. In case of a claim, you would have to pay the chosen limit of voluntary deductible and the insurance company would pay the rest. Since voluntary deductible reduces the burden of claim from the insurance company the company offers a premium discount. So, if you are a careful driver and don't face too many accidents, choose a voluntary deductible to lower the premium.

Opt for a suitable type of policy


Comprehensive plans are the best for an all-round coverage for your bike. However, if you don't use your bike very often or if the bike is very old you can opt for only a third party liability cover. Since the cover gives you the

cheapest two wheeler insurance

premium you would be able to save money

Choose add-ons which are useful


Bike insurance policies have a lot of available add-ons which you can choose from. Though the add-ons increase coverage too many of them would unnecessarily increase the premium. Assess your coverage needs and then select only those add-ons which you require.

Renew on time


Expired policies are always dearer to renew than in-force ones. So, don't let your existing two wheeler insurance policy lapse. Renew your policy on time every time so that you get low premium rates.

Compare before buying


More than a dozen general insurance companies offer two wheeler insurance plans and each plan has a different premium rate. So, always compare the plans before buying. Compare the coverage vis-à-vis the premium and choose a plan which offers the best coverage features at the lowest premium rates. Turtlemint is an online platform which allows you to compare two wheeler insurance policies easily. Turtlemint is tied-up with the leading bike insurance providers in India allowing you to compare the best two wheeler insurance policies. On Turtlemint's platform, you can compare and easily buy the

cheapest two wheeler insurance

policy for your bike.
Cheapest two wheeler insurance plans in India
Here is a list of some of the best and the cheapest two wheeler insurance plans which are available in India for you to choose from –
Name of the plan
Salient features

Magma HDI Two Wheeler Insurance Policy Package

Comprehensive coverage is available under the plan

Premium discounts for no claim bonus and for installing safety devices are allowed giving you a

cheap bike insurance

policy

Optional personal accident cover is available

ICICI Lombard Two Wheeler Insurance Policy

Long term policy is available

Various add-ons are available under the plan

3400+ networked garages in India allow you cashless repairs

New India Two Wheeler Insurance

Different types of policies are available for different coverage requirements

Four optional add-ons are available under the plan

Bajaj Allianz Two Wheeler Insurance

Long term policies are available which offer premium discounts

A range of add-ons are available under the plan

You get the promise of cashless claim settlements within 20 minutes

Go Digit Two Wheeler Insurance

Five optional covers are available under the plan

The plan provides comprehensive coverage

Up to 50% no claim bonus discount
The law has mandated a valid two wheeler insurance policy on your bike but you can use the afore-mentioned ways to reduce the cost of the premium. So, get your bike secured and also keep your pockets happy by choosing the cheapest two wheeler insurance plan on https://www.turtlemint.com/two-wheeler-insurance and then opt for the best plan that suits your needs.