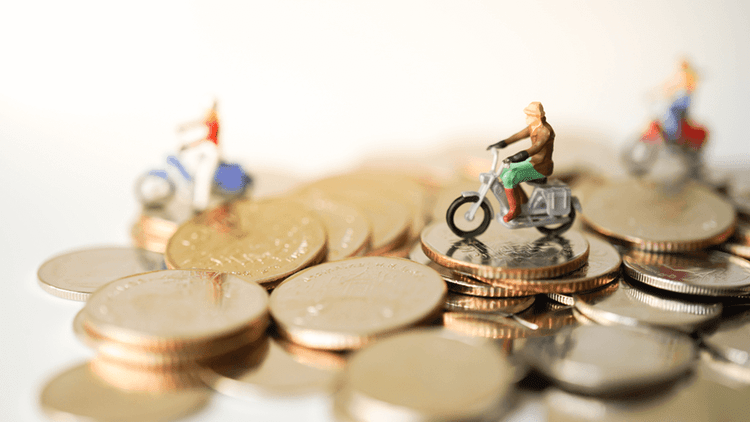 A bike insurance policy is a mandatory requirement and if you have a bike which you love, you must know this fact. The Motor Vehicles Act, 1988, directs that every two-wheeler (or any other vehicle for that matter) should have a valid third party insurance policy. This policy protects you against any legal liability which arises when you cause harm to any third party or property. However, the policy does not cover losses suffered by you or your bike. That is why, a comprehensive bike insurance policy, which also covers your losses, is preferred.
Comprehensive bike insurance policies are dearer than third party covers because they have a wider scope of coverage. So, should you avoid comprehensive insurance plans? Absolutely not! You could, alternatively, avail the best quote for your comprehensive bike insurance policies. Do you know how? No? Don't worry. The following 5 tips tell you how:
#1 Use your accumulated No Claim Bonus (NCB)
Your bike insurance policy offers you a reward if you do not make a claim in any policy year. You get a No Claim Bonus (NCB) which discounts your renewal premium when your policy is renewed next year. This NCB discount is progressive in nature and for every consecutive claim-free year the discount increases. This NCB discount starts from 20% and goes as high as 50% if you don't make claim for 5 consecutive years. Who doesn't love a flat 50% discount? To get the best quote, use your NCB when you renew your bike insurance policy and enjoy premium discounts.
Read more about tips on how to earn No Claim Bonus
#2 Be wise when choosing add-on covers
Your bike insurance policy also offers you additional riders which can be added to your comprehensive plan to enhance the scope of coverage. Though these riders enhance the coverage, they also require additional premiums. So, if you are looking to opt for add-ons, be wise. Choose only those riders which are necessary. Some popular add-ons include roadside assistance, zero depreciation benefit, return to invoice, etc.
Read more about two wheeler insurance plan's add-ons
#3 Renew your bike insurance policy on time
Bike insurance policies are offered for 1-3 years after which they need renewals. If you delay renewing your bike insurance policy on time, you stand to pay a higher premium. You would be out of time due to which you wouldn't be able to compare various policies and select the best quote. Moreover, if your bike insurance policy has lapsed, the resultant premium on renewal would be higher. So, be zealous with your bike insurance renewals. Renew the policy on time to get the best quote.
Read more about Why long term two wheeler insurance is such a great idea
#4 Maintain a good driving record
When you drive safe you face lesser accidents and have a good driving record. Lesser accidents also lead to lesser claims. If you do not have many claims in your bike insurance policy, your NCB would be the highest. Moreover, the insurance company would also understand that you present a lower risk. Both these factors would reduce your bike insurance premium so that you can get the best quote.
#5 Compare before you buy
Are you aware of the number of bike insurance policies available in the market today? There are more than a dozen and each policy promises the best coverage features. To get the best policy with the best premium quotes, you should always compare the available policies before you zero in on one. To compare easily you should use the online medium. There are many web aggregators and online brokers which promise the ease of comparison across different policies. Online brokers are better as they provide you with specialized technical assistance both at the time of buying the policy and also at the time of claim. So, visit an online broker, compare between different bike insurance plans and buy one which has the best features along with the best premium quote.
Don't compromise on the coverage for the sake of lowering your premiums. Buy a comprehensive bike insurance policy and enjoy wider coverage for your bike and yourself too. If you are worried about the higher premiums, relax. The above-mentioned tricks help in lowering the premium and promise you the best deal on your bike insurance policy. So, arm yourself with these simple tricks and find yourself the best bike insurance quote from Trutlemint.
Are you buying two wheeler for the first time? Know about two wheeler policy insurance policy
Feel free to share your comments below