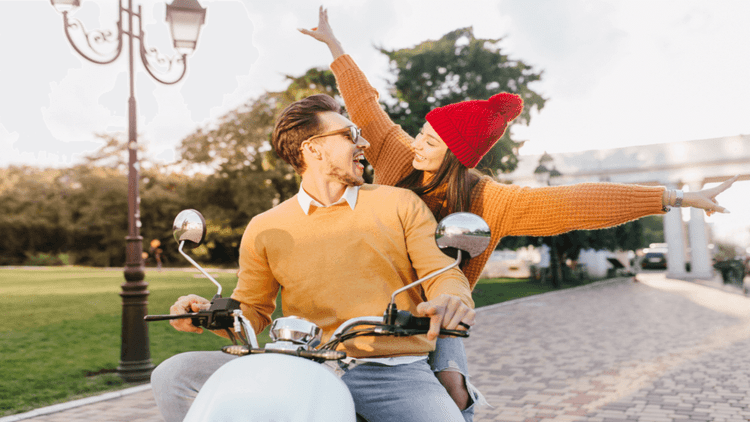 A drive out of the city limits on a bike to enjoy the weather, sounds like a good idea for a date. And you wouldn't want to leave anything unprepared for a date like that, be it in terms safety or precaution, or ensuring that the ride is smooth and enjoyable, especially when it's your first bike-ride date. So here's a bunch of tips we believe will help you make your first bike-ride date trouble-free and memorable.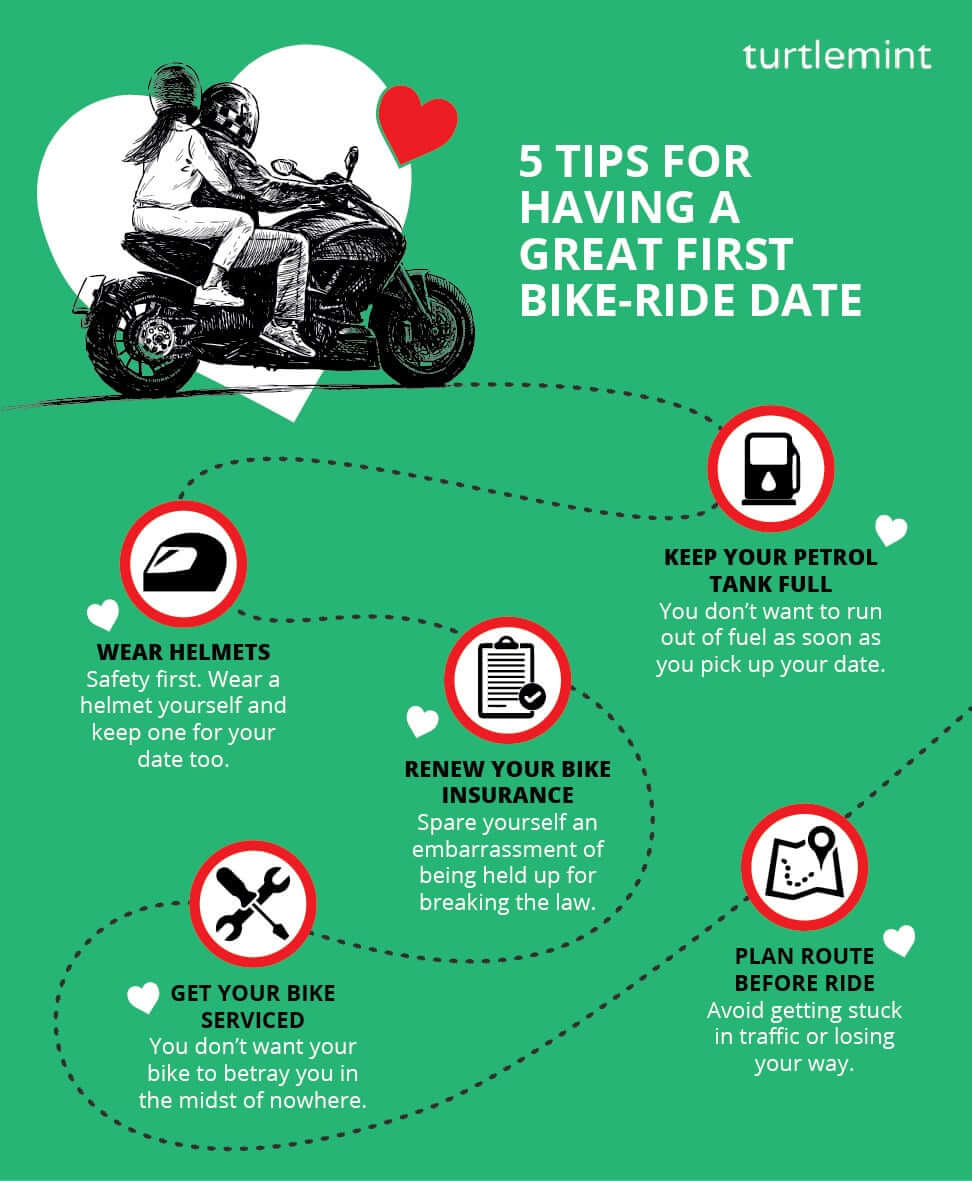 Always use this as a checklist before going for a bike ride date to make the best impression. Visit Turtlemint for any help with your bike insurance.
Read more about Everything you need to know about two wheeler insurance policies in India.
Read more about 5 tricks to get best quote for Bike Insurance