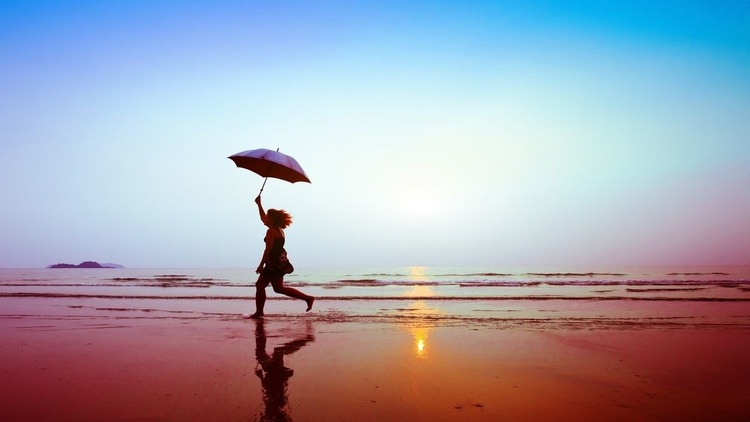 Women empowerment has become the all new rage in today's age when women are becoming increasingly independent. The importance of women is being felt everywhere. Women have become independent and it is no surprise that they also need an insurance plan of their own. However, many of you don't give due importance to a term insurance plan for women. You might feel that women don't need term insurance. You are wrong. Women also need a term insurance plan. If you don't believe me here are some reasons why women should invest in a term insurance plan of their own –
Financial security for the family
Gone are the days when only men were the sole breadwinners of the family. Nowadays women can also be the sole breadwinners of their family. For instance, unmarried women can be the bread-winners for their dependent parents. Similarly, single mothers are the chief wage-earners of their family. In such cases, in case of the unfortunate demise of the female breadwinner causes a heavy financial loss for the dependent family. A term insurance plan is needed in these cases to provide financial assistance to the bereaved family. The plan pays a lump sum benefit on death of the breadwinner ensuring financial security for the family.
Supplementing the husband's insurance cover
If women also invest in a term insurance plan for themselves, they can supplement their husband's insurance cover and create a larger financial corpus. Just like working women supplement their household's income, women having a term insurance plan supplement their husband's insurance cover. The enhanced coverage can, therefore, provide a better financial security for the family. Since inflation is increasing day by day, an additional term plan would ensure a better financial cushion for the family.
For the children's financial security
Every parent wishes to create a secured future for their children. While husbands do all the necessary financial planning for their child's future, women too can contribute to it. By buying a term plan on their lives they can create an additional financial corpus for their children in case of their premature death.
All these reasons highlight the importance of a term insurance plan for women. Whether you are a husband or a father, ensure that the women in your family also have a term insurance plan. If you are a woman yourself take the next step in empowering yourself. Buy a term insurance plan and secure your family. However, before you buy a plan you should look out for the following factors –
Your plan should have an optimal sum assured based on your financial goals. Term plans have low premiums which allow you to afford a higher coverage. So, don't skimp on the coverage amount. Expenses are on the rise and if you want your term plan to create financial security, an optimal sum assured is required.
Check the premium of the plan. While you might be enthusiastic about having a higher coverage, ensure that the associated premiums are affordable. Compare the different term plans available in the market before you settle on one plan. Comparing would let you buy a plan which has the best premium rate and also a comprehensive scope of coverage
Read more about understanding life insurance terms.
Riders are additional coverage features which are available at an additional premium. The additional premium required is minimal while the coverage is quite comprehensive. Some popular riders which you can consider include the following –
Accidental death benefit rider – the rider pays an additional sum assured in case of accidental death
Critical illness rider – the rider covers major critical illnesses and pays a lump sum benefit if you are diagnosed with any of the covered illness
Premium waiver rider – this rider waives future premiums if you are become disabled due to an accidental injury
Terminal illness rider – this rider pays an additional sum assured and also waives future premiums in case you are diagnosed with a terminal illness.
So, choose the necessary riders depending on your requirement for a more enhanced coverage under the plan.
(Here's why riders are necessary)
Women's contribution to the society cannot be ignored. Their lives also have a financial value which needs to be protected with a term insurance plan. So, you should ensure that you yourself and the women in your family understand their importance and insure their lives under a term insurance.
Read more about why you should buy life insurance plan if you are thinking of not buying one.
Read more about what is insurance and how does it work?