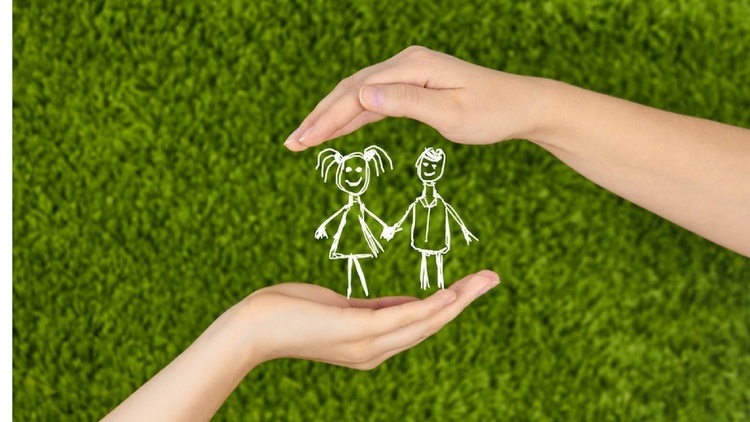 A child is a joy for its parents. You, as a parent, try to ensure that your child receives the best nutrition, healthcare and education. You even create a financial plan for your child's future so that your child can choose whatever education he/she likes without having to worry about necessary funds. What if your financial plans for your child take a backseat if you die prematurely? Would the funds, you thought about, be available to your child when he/she grows up and seeks higher education?
They might not and this is where a child insurance plan comes into the picture. The plan, with its unique coverage benefits, provides a secured saving for your child's future. Do you know what these plans are?
What are child plans?
Child insurance plans are savings oriented life insurance plans taken on the life of a parent or a child. The plan has an inbuilt premium waiver benefit. If the parent, who is the policyholder, dies during the term of the plan, the plan does not end. Future premiums are paid by the insurance company and the plan continues till the term selected. In case of death of the parent, a death benefit is paid (if the parent is the insured). On maturity, whether the death benefit has been paid or not, the promised maturity benefit is paid.
Types of child plans
There are two types of child insurance plans – traditional and ULIPs. While traditional plans come as endowment or money back plans with guaranteed benefits, unit linked plans (ULIPs) provide market-linked returns.
Why are child plans ideal?
The only feature which makes child insurance plans ideal for your child's future financial security is the premium waiver benefit. This benefit makes the plan uniquely suitable to creating funds even in the absence of the parent. This is what sets child insurance plans apart from other popular investment tools like Fixed Deposits (FDs) and mutual funds. Let's understand –

So, while FDs and mutual funds stopped creating wealth at the death of the parent, the child plan continued. It stopped only on the promised maturity date and paid the promised maturity benefit. Thus, the child plan guarantees wealth creation even in the absence of the parent and is an ideal investment avenue compared to FDs and mutual funds.
You can choose traditional child plans or unit linked ones based on your requirements. Traditional plans, however, provide lower inflation-adjusted returns. ULIPs are better since their returns are higher and depend on the market movement. Therefore, such returns are inflation proof.
The verdict –
The verdict is clear. Child plans are an ideal investment solution if you want to create exclusive funds for your child's future. They also have a tax advantage which is missing in case of FDs and mutual funds. The premiums you pay and the benefits you receive under the child plan are both tax-free.
Read on to Know about tax benefits of life insurance policy
Thus, child plans provide you dual advantages. They not only create assured funds for your child, they also help in lowering your tax liability. So, if you have a child and want to create funds for his/her future opt for child plans.
Read on to know The reasons why you need life insurance policy
Read more to know Common terms in life insurance policy