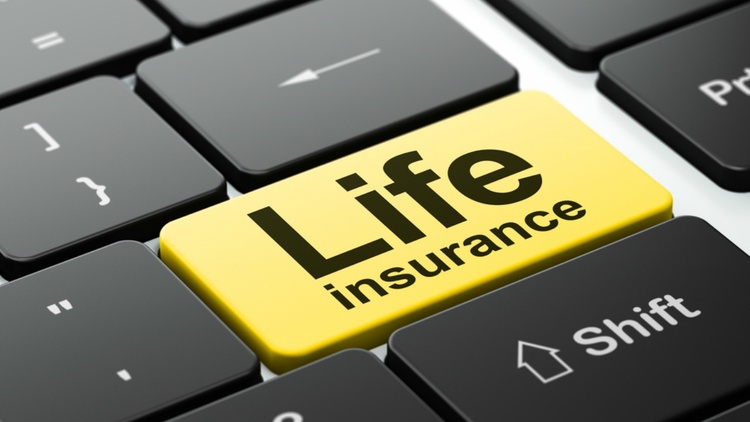 The world is progressing and the digital movement has seen a tremendous growth in the past decade. With the progress of internet the online platform has boomed. The online marketplace has completely transformed the way you shop. It allows you the facility of comparison, ease of transaction and the promise of lowest rates. Even life insurance policies are being sold online as more and more insurers are developing Over the Counter (OTC) insurance products which can be bought with a few clicks. Despite the popularity of online insurance plans, many still abstain from buying online. They believe in common myths about online life insurance which makes them hesitant to try out the online marketplace. Do you know the top myths about buying insurance online?
Here are some of them. Find out how many of these do you believe to be true –
Online medium doesn't sell genuine plans
A most common myth which most of you have is that online insurance plans are not genuine.  This is wrong. Insurance companies sell their life insurance plans directly and also through authorised brokers and aggregators. As such, when you choose to buy a plan through a reputed online platform, you get a genuine plan.
I would be cheated into buying a plan
Buying a life insurance plan is your decision. Nobody forces you to buy a policy which you don't want. You can compare different plans, find the one which you want, seek assistance and then buy the plan. The process is completely transparent and there is no scope of cheating.
Online mode is not secured
Another notion which people have is that the online medium is not secure. It possess a risk of cyber fraud. While the risk of cyber fraud and online theft is present in online transactions, if you choose reputed websites, security is ensured. Reputed online brokers and aggregators have encrypted payment gateways which provide a secured platform for online transactions. Thus, you don't need to fear about online security when you transact online through these authorised websites.
I might end up with a wrong plan
Many of you might fear the purchase of a wrong plan due to a lack of knowledge about life insurance. This fear is also a myth. Online platforms have customer service representatives who are available to answer all your queries. When you are buying a plan you can find out your requirements through online calculators and assess the suitability of the plan. For any queries you can engage the service of customer representatives who help you buying the right plan. Even after all this facility if you feel that you have bought a wrong plan, there is a free-look cancellation feature in all policies. You can cancel the plan within 15 days and avail a premium refund. Simple, isn't it?
Read more 3 ways you can be fooled while buying life insurance
Online purchases are difficult
Online transactions involve some simple steps and authentications for a safe and secured transaction. This leads people to believe that online purchases are difficult. Online plans have simple application process. You just have to fill an online proposal form, provide the necessary information and make online payments and the plan is bought. Was it difficult?
My claim might be rejected if I buy online
Insurance companies reject claims only if you make a claim for an uncovered event or if the claim is found to be false. Buying online doesn't result in rejection of claims. If you have provided the required details correctly and truthfully and if the claim is genuine, your claim would be honoured whether it is bought online or not.
Sharing personal information is unsafe
With all the fear of leaking of personal information online, many believe that the online medium is unsafe in protecting your personal information. This is, again, a myth. Reputed and authorised websites protect your personal information when you buy an insurance plan from them. Whenever you buy insurance online, check whether the website is authorised by the Insurance Regulatory and Development Authority (IRDA). If it is, there is no danger of leakage of your personal information as the website would be secured.
Online is suitable only for the acknowledged few
Being unaware of the online mode of buying an insurance plan, many of you believe that online purchases are suitable for the acknowledged few. It is not so. You don't need too much knowledge to buy an insurance plan online. The online platform informs you about the different plans, their suitability, benefit structure and associated cost. You can get the required information online before buying the plan. Thus, everyone, and not few, can buy online.
How many myths did you believe in?
The internet revolution is here to stay and if you want to adapt to the changing world, its time you become online savvy. Online insurance plans are simple, easy and also allow comparison before you buy. So, shop online and get the best life insurance plan for your needs.
Read more to find out the mistakes to avoid when buying life insurance
Read more about types of life insurance plans
Read more about 5 tips to buy life insurance