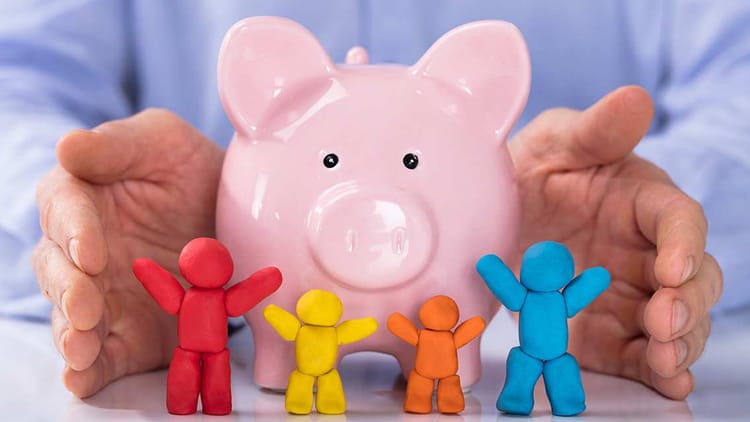 Life insurance plans come in different variants so that the different needs of different individuals can be met by one or the other life insurance plan. Endowment plans are one popular variant of life insurance plans which are designed to create savings for the policyholder. Let's understand what endowment plans are and the important things that you should know about these plans before you invest in them.
What are endowment plans?
Endowment plans are savings oriented life insurance plans which promise guaranteed benefits. The plan pays a death benefit if the insured dies during the term of the plan. Moreover, on maturity of the plan, a maturity benefit is also paid if the insured is alive. Endowment plans also pay additional returns to enhance the benefits payable.
Also watch our video to know the basics of endowment plans
Things to know before buying endowment plans:
Here are some important aspects of the plan which you should know before you invest in one –
Nature of the plan – Endowment plans are traditional life insurance plans which have guaranteed benefits. The plans are long-term in nature and are usually offered for a term of 10 years to 30 years.
Returns provided– Endowment plans come as participating plans or non-participating plans. Participating plans are those that participate in bonus declarations while non-participating plans do not earn a bonus. Besides bonus, endowment plans might also provide other returns like –

Guaranteed additions – these additions are guaranteed and paid for a particular time period. The rate is pre-determined and is calculated on the sum assured of the policy
Loyalty additions – these additions are added to long-term endowment plans if the policyholder continues the policy for 10 years and more. Loyalty additions are added one time at a pre-determined rate. The rate is calculated on the sum assured of the plan.
Tax benefit – you can get tax exemption on premium payments, maturity and final payouts under section 80c and section 10(10D) of the Income tax act
Returns are not inflation-adjusted-

Though endowment plans provide the above-mentioned returns which enhance the plan's benefits, the returns are not inflation-adjusted. Given that endowment plans are long-term plans, the ultimate return generated after the end of the tenure might not have substantial real worth due to the effect of inflation.
Paid-up value, surrender value and policy loan are available-

Endowment plans provide you with the option of making the policy paid-up, surrendering the policy or availing a policy loan. You have to pay premiums for a minimum period to avail these benefits. Usually, if the premium paying term of the plan is up to 10 years, the first two years' premiums are required. If, however, the premium paying term is 10 years or above, three full years' premiums are required to avail these benefits.
Know about Insurance terms you should know while buying life insurance.
How to decide to buy an endowment plan?
Now that you know what endowment plans are and their important aspects, you must be wondering whether you should buy the plan or not. The answer is in your requirements. If you are a risk-averse investor looking to create guaranteed savings with life insurance cover, you can buy an endowment plan. However, if you need inflation-adjusted returns which help you maximise your wealth, you should choose unit-linked plans instead as they provide market-linked returns. So, assess your risk profile and the return potential of endowment plans to find out if the plan is suitable to you or not.
Which plan to buy?
If you want to invest in an endowment plan as it suits your investment needs, choose a participating endowment plan which promises a bonus. Bonus additions would help you earn good returns. Choose a term which helps you accumulate a corpus for a particular financial goal. The sum assured should be optimal and the premium should be affordable.
So, understand these things about an endowment plan, what it offers, its important aspects and its suitability before buying the plan. You wouldn't want any nasty surprises after purchasing the plan, would you?
Read more about Types of life insurance
Read more about Are life insurance a good investment options?
Read more about 7 things you need to know about life insurance