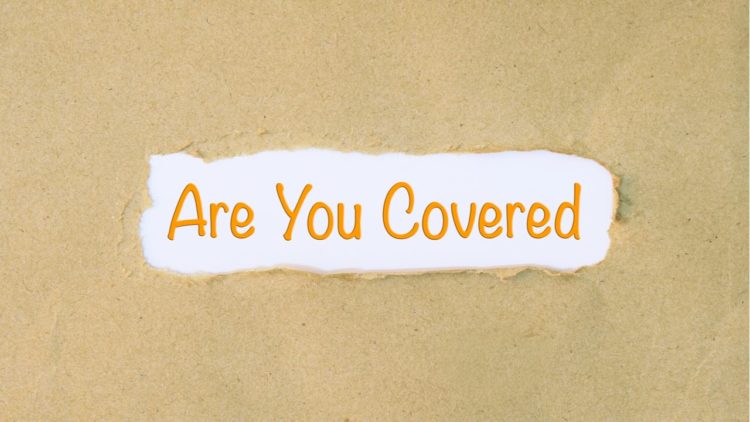 Accidents have become quite common in today's age. Whether it is a simple fracture or a major burn or a road accident, you might face severe physical disabilities. When accidents occur, they result in a substantial cost in treatment and recovery. Moreover, in the case of permanent disabilities or death, you lose your ability to work and incur a loss of income. While health insurance policies cover the medical costs associated with accidents, accidental deaths and disablements are not covered. Here is where a personal accident insurance policy comes into the picture. Here is a complete lowdown on accident insurance and why you need it.
What is personal accident insurance?
A personal accident insurance policy is a plan of insurance which covers accident-related contingency. If you suffer from any of the covered contingency, the plan pays a lump sum benefit which helps you in dealing with the financial loss suffered due to the contingency.
Types of personal accident insurance plans
Personal accident insurance plans can be of two types which are as follows –
Individual personal accident plan
Under this plan, one individual is covered under the policy.
Group personal accident plan
Under this plan, a group of individuals are covered under the policy. Group insurance plans are bought by registered groups to get coverage for their members. These groups can be employer-employee groups, banks and their account holders, clubs and their members, etc. A single policy is issued and the policy covers all the named members of the group.
Features of accident insurance plans:
Accident insurance plans have the following salient features:
These fixed benefit plans which pay a lump sum benefit in case of covered contingencies
The premiums are very low. Moreover, the premiums paid are allowed as a deduction from your taxable income under Section 80D. You can claim a deduction of up to INR 25,000 if you are below 60 years and up to 50,000 if you are 60 years and above
No medical check-ups are required to buy the policy
The sum insured under the plan depends on your income
Coverage is available only on individual sum insured basis. You cannot avail coverage on a family floater basis
Determination of the sum insured under accident insurance
As mentioned earlier, the sum insured under accident insurance policies depends on your annual income. The coverage is expressed as a multiple of your annual income and the multiple depends on the insurance company. If you want to cover your dependent spouse and children, you would have to buy individual policies for each of their lives. The coverage for a dependent spouse would be restricted to 50% of your coverage amount. Similarly, for dependent child coverage would be restricted to 25% of your sum insured.
What is covered under accident insurance plans?
An accident policy covers the following instances –
Accidental death
Accidental permanent and total disablement
Accidental permanent and partial disablement
Accidental total and temporary disablement
Important terms associated with accident insurance plans
There are some important terms associated with the coverage under personal accident plans. You should understand them to understand the coverage correctly. So, let's see what these terms are –
What is an Accident? How is it defined?
An accident is said to be an external, visible, violent and uncertain event which causes loss of life or disablement.
What is Permanent and total disablement in a personal accident plan?
Permanent and total disablement means a disability which renders the insured unable to work lifelong. These disabilities include loss of both hands, loss of both legs, loss of sight in both eyes, loss of hearing in both ears.
What is Permanent partial disablement in a personal accident plan?
This means a partial disability which is permanent in nature for instance loss of one hand and one leg, loss of sight in one eye, loss of hearing in one ear, etc.
What is a Temporary total disablement in a personal accident plan?
This is when you are completely disabled but the disability is temporary in nature for instance when you suffer fractures or are advised complete bed rest after an accident
Benefits payable under accident insurance
The benefits payable under an accident insurance policy depends on the type of contingency that you suffer. The benefits are, usually, the following:
In case of accidental deaths, you get 100% of the sum insured
In case of permanent total disablement, you get 100% of the sum insured
In case of temporary total disablement, you get a portion of the sum insured depending on the type of disability suffered
In case of temporary total disablement, you get a weekly benefit for a specified number of weeks. This benefit is expressed as a percentage of the sum insured
Add-ons under personal accident insurance plans
While the afore-mentioned accidental contingencies are covered under all accident insurance plans, there are additional coverage features too which are provided under many plans. These features can be inbuilt in the policy or you can buy them by paying an additional premium.
Some of the common add-ons include the following –
Children Education Fund
This cover pays a lump sum benefit in case of accidental death or permanent total disablement. The benefit is supposed to provide an education fund for your dependent children
Funeral expenses
This benefit covers the expenses incurred on arranging a funeral for the insured who dies in an accident
Medical expenses
Under this cover, hospital expenses incurred due to an accidental injury are covered
Transportation expenses
This benefit covers the expenses incurred on transporting the mortal remains of the insured from the site of the accident to a hospital or to the residence of the insured
Coverage for fractures and burns
Under this cover, fractures and burns are covered and their medical expenses are paid under the policy
Ambulance expenses
This feature covers the cost of the ambulance incurred in taking the injured to the hospital after an accident
Unemployment cover
If the insured loses his/her job following a permanent disablement, this cover pays a lump sum benefit to compensate for the loss of income suffered
Adventure sports cover
Accidents suffered when engaging in adventure sports are excluded from the scope of coverage of accident insurance plans. However, you can pay an additional premium and secure coverage for the same.
What is not covered under accident insurance?
Accident insurance plans do not cover the following instances of claims
Suicide or self-attempted injuries
Accidents suffered when engaging in acts of criminal nature
Accidents suffered when engaging in adventure sports
Accidents suffered when under the influence of alcohol, drugs and/or other hallucinogens
Accidents suffered when engaged in defence-related operations
Accidents suffered due to war, rebellion, mutiny or related perils
Expenses incurred on pregnancy, maternity and childbirth
Any type of accidents suffered due to nuclear contamination
HIV/AIDS and other types of venereal diseases
Accidents suffered due to mental disorders
Non-allopathic medical treatments
Any type of pre-existing disability
How are premiums calculated?
Premiums of an accident insurance plan are calculated on the following parameters –
Your age:
Age is directly proportional to the premium. If you are older, the premiums would be higher and vice-versa
The coverage level that you have selected:
Higher the coverage level higher would be the premiums
The risk class that you belong to:
There are three risk categories based on your occupation. Premiums depend on the risk class that you belong to. The risk classes and their respective effect on personal accident premium are as follows:

Risk class
Risk Class I
Risk Class II
Risk Class III
Type of risk
Low
High
Very high
Examples
Bankers,

executives, accountants, managers, etc.

Contractors,

promoters, builders, employees who carry money

Mountaineers,

journalists, miners, individuals who work in explosive industries, etc.

Effect on premium
Premiums are low
Premiums are

slightly high

Premiums are the

highest

Term of the policy:
Usually, accident insurance plans are offered for one year. However, some companies allow multi-year plans. If you choose such plans, the premiums would be higher since you would have to pay the multi-year premium at once.
Discounts available:
There might be discounts offered by accident insurance plans. If you are eligible for the available discounts, the premiums would reduce.
Coverage features
The more coverage benefits the plan offers the higher would be the premium charged
Add-ons selected
If you add optional coverage benefit to your plan, the premiums would increase
Why accident insurance plans are a must?
A personal accident plan is a must in today's times because of the following reasons-
Accidents have become very common and you need a financial cushion to deal with the financial implications of an accident. An accident insurance plan provides this cushion and helps you face the financial losses in case of any accidental contingency
The premiums are very low compared to the coverage provided under the plan. This makes the plan affordable and accessible for all
You can get a tax benefit on the premiums that you pay for an accident insurance plan. This would help you lower your tax liability while at the same time enjoying the coverage provided
The range of coverage benefits provided under accident insurance plans ensure that every possible financial emergency is covered and you enjoy a comprehensive scope of coverage
You can get compensation for the loss of income in case of disablements
In case of accidental death, your family would be financially secured through the financial assistance provided by an accident insurance plan
Most plans offer you worldwide coverage against accidental contingencies. So, you would be insured wherever you are
These reasons stress the importance of accident insurance plans and make them a must in today's age when the number of accidents is increasing on a daily basis.
Buying accident insurance – as a rider or standalone policy?
To buy accident insurance, you have two options. You can either buy the coverage as a rider with your life or health insurance plan or you can invest in a standalone personal accident policy. Both these options have their respective benefits and drawbacks. Let's understand what they are –
Personal accident rider
Life and health insurance plans offer an additional personal accident cover if you pay an additional premium for the same. Similarly, motor insurance plans allow a compulsory personal accident cover for the owner/driver of the vehicle. So, if you have a motor insurance plan, you already have a personal accident cover under it. Alternatively, you can opt for a personal accident rider with your existing life or health insurance policy by paying a small premium. While this would ensure coverage at a low premium rate, there are specific drawbacks to this cover. In the afore-mentioned covers, you get restricted coverage amount as well as features. Coverage is only available for accidental death and disablement. You don't get any other optional or value-added covers. Moreover, these covers are relevant only to your policy continues. If the policy terminates, you lose the accident insurance coverage as well.
Standalone accident insurance policy
A standalone accident insurance policy can be bought as a separate cover. The benefit of having a standalone policy is the wider scope of coverage. You can avail coverage for different types of financial contingencies faced in an accident. Moreover, you can opt for a higher sum insured level to ensure that your family is optimally secured in case of accidental death. The policy can be renewed for as long as you want to ensure that the coverage is not dependent on any other insurance policy that you have. The premiums are slightly higher than accident insurance riders but the coverage benefits offered far outweigh the increased premium.
How to buy accident insurance?
To buy a personal accident insurance policy you have two options which are as follows –
Offline Mode:
You can buy the policy through an insurance agent or through the insurance company offering the policy. To buy the policy through the insurer, you can visit the company's branch office and apply for a policy.
Online Mode:
Online purchases can be done from your home or office without having to visit the insurer's office physically. The online medium is simple and quick to grant coverage. However, before you buy online, you should compare accident insurance policies of different insurance companies and then zero in on the best cover. Comparing would let you choose a policy which has the coverage features that you need at the lowest premium rates. So, compare online and then buy an accident insurance policy.
Documents needed to buy a Personal Accident Plan:
Whether you buy online or offline, you would have to submit some documents to complete the buying process. These documents include the following-
Your photographs which should be recent and coloured
Your identity proof
Age proof
Residence proof
Employment-related details
PAN Card
Aadhar Card
How to make a claim under accident insurance plans?
In case of any accidental claim which is covered under your accident insurance policy, you should follow the claim process to get easy and quick settlement of your claims. The process is as follows –
Inform the insurance company immediately about the claim
If it is a road accident or any other accident where the police needs to be informed, inform the police and file an FIR
Fill up the claim form stating the details of your accident insurance policy and claim. You should inform the time and date of the accident, policy number, insured's details, location where the accident happened and how the accident happened in details so that the claim can be assessed
Submit the form and other relevant documents with the insurance company
The company would assess your claim and then pay the promised benefit if the claim is genuine and the documents are in order
Documents required to process a personal accident insurance claim:
The following documents are needed at the time of claim –
Death certificate in case of death claims
Post-mortem report in case of death claims
FIR report
Medical certificate showing disability
Medical bills
Doctor's report certifying disability
Any other document required by the insurance company
Given the rising incidence of accidents and the financial loss associated with them, personal accident policies become a must. The policy covers you against accidental death, disablements and other contingencies that you face ensuring that an accident wouldn't disable you financially.
Frequently Asked Questions
Can I buy more than one accident insurance policy?
Yes, you can buy any number of personal accident policies that you need.
If I have a health insurance plan do I need an accident insurance plan?
Yes, you do. A health insurance plan will cover you for the medical expenses that you incur in case you suffer from any accidental injuries. However, in case of accidental death or disability, the plan would not pay any benefits. Accident insurance plans, on the other hand, cover these specific contingencies and compensate you financially.
Up to what age can I buy accident insurance?
Personal accident policies are available up to 65 to 70 years of age. The actual restricting age depends on the plan that you are buying.
Do I have to nominate someone when buying the policy?
Yes, appointing a nominee is recommended when buying an accident insurance plan. By doing so you are authorising the person who could collect the policy benefits in case of your death.