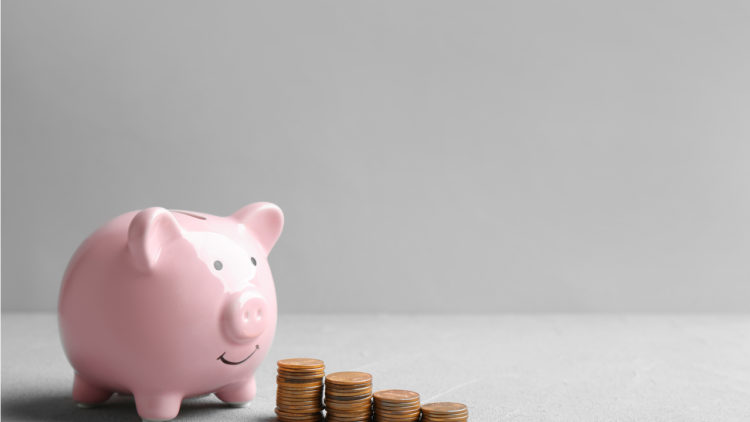 The Life Insurance Corporation of India (LIC) is one of the leading life insurance companies in the insurance market. The company was formed in the year 1956, making it the oldest life insurance company in India. Being the oldest company, LIC has a huge customer base and a large market share.
LIC India offers comprehensive insurance plans for its customers. It has a range of policies for the varying needs of its customer base. You can find detailed reviews and browse some of LIC's best insurance plans in India here.
LIC offers a range of life insurance plans for its customers. You can find term plans, endowment plans, money back plans, child plans, unit-linked plans, pension plans and even health insurance plans in LIC's kitty. These plans provide unmatched coverage benefits at affordable premium rates. Moreover, many life insurance plans offered by LIC also offers policy loans. Do you know about LIC loan on policies?
What is LIC loan on the policy?
Under traditional savings oriented life insurance plans you have the option of availing a loan against LIC policy. This LIC loan is available against the surrender value of the plan. The loan is like a personal loan which you can use for any personal or commercial financial needs that you have.
Features of LIC loan:
Availing a loan against LIC policy has various important aspects which you should know. These aspects include the following –
LIC loan is available after the plan completes a specified tenure. This tenure can be one to three years depending on the mode of premium payment. Moreover, the full premiums should be paid during this tenure
The loan is calculated on the surrender value of the policy. The maximum loan which you can avail depends on the terms and conditions prescribed by LIC from time to time
Interest would be payable on the amount of loan that you avail. The LIC policy loan interest rate is not fixed. LIC interest rate on the policy is fixed by LIC from time to time
You have to repay the loan within the duration of the policy. If the loan is not repaid and the policy matures, the outstanding loan amount would be deducted from the maturity benefit. Similarly, in the case of death, the death benefit would be paid after deducting the loan amount
Which plans offer LIC loan?
As stated earlier, traditional savings plans offer LIC loan. These plans can be endowment plan, money back plans or child plans. Here is a list of plans which offer a loan on LIC policy and the period after which you can avail the LIC loan –
LIC loans under endowment assurance plans
Endowment plans offer you the option of raising a secured financial corpus. If you want to browse more endowment plans, you can click here.
LIC loans under whole life plans
| | |
| --- | --- |
| Name of the plan | When is LIC loan available |
| LIC's Jeevan Umang | After three full years' premiums have been paid. |
LIC loans under money back plans
Money back policy is a traditional policy gives you life protection along with savings, this plan provides you periodic payments during the policy tenure. Click the link below to know more.
Pros and cons of loan on LIC policy
Though LIC policies offer loans, there are both advantages and disadvantages of availing such loans. Let's understand what these advantages and disadvantages are –
Advantages of LIC loan
The loan process is very easy and convenient. You can avail LIC loan online through some clicks of your mouse
The loan is a multipurpose loan which can be used for any financial need that you have
Since LIC policies can be taken for longer durations, you get a longer repayment period to pay off the loan affordably
The LIC loan interest rate is low compared to other personal loans available in the market and ranges from 9-11%
There is no processing fee involved when you apply for LIC loans
You can pay the loan as per your convenience. There is no EMI repayment option. The loan can be paid in instalments at any time during the policy period
Disadvantages of LIC Loan
If you fail to repay your loan, the policy would be terminated by the insurance company. As such, you would lose the coverage benefits under the plan
Since the loan is offered against the surrender value of your policy, the loan amount would be limited. It might not prove sufficient to cover your financial requirements
If you have availed a loan on LIC policy, the same policy cannot be used as collateral for availing other loans
The maturity and death benefit is greatly reduced if you do not repay the loan and the outstanding amount is deducted from them. Such low values hamper wealth creation
You should, therefore, understand the pros and cons of LIC loans before availing them.
Who can apply for LIC loan?
You can apply for LIC loans if you meet the following eligibility criteria –
You are aged 18 years and above
You are the policyholder and own a LIC policy
The policy that you own allows loan facilities
The policy has acquired a surrender value against which you can get the loan
Documents required for LIC loans
You would have to submit the following documents to avail LIC loans –
Your policy bond in original
An application for availing a loan on LIC policy
An assignment deed through which you assign the loan in the name of LIC
Your identity proof
Your address proof
Your income proof
4 Important things to remember about LIC loans
Here are some important things regarding a loan on LIC policy that you should keep in mind –
The maximum amount of loan which is available is limited to 90% of the policy's surrender value
If the policy is in a paid-up state where premiums are not being paid any more, the maximum loan that you can avail would be limited to up to 85% of the surrender value
LIC loan interest would have to be paid half-yearly
The minimum loan tenure is six months. Even if you repay the loan within six months, interest for six months would be charged by LIC
How to get a loan against LIC policy?
You can apply for LIC loan in the following two ways –
Offline Process:
By approaching the nearest branch of LIC and filling out a loan application form. You would then have to submit the form with other loan-related documents and request for LIC loan
Online Process:
You can apply for LIC loan online if you are a registered user and have registered for premium services. The process for an online loan application is as follows –
Visit the home page of LIC's website and choose 'Online Loan'
You would be taken to a new page wherein you can request online LIC loan by clicking 'Through customer portal'
Provide your user ID, password and date of birth in DD/MM/YYYY format to proceed
Once you log into your LIC account, choose the policy on which you want LIC loan
Make a loan request and the request would be processed
Loan against LIC policy offers the policyholders an assurance of help during emergencies. This provides further benefits apart from traditional policy coverage. Get these advantages by purchasing life insurance plans for yourself and your loved ones from LIC below.
If you have not registered for premium online services, here are the steps how you can do so –
Log into your online LIC account using your user ID and password
Fill up the registration form for premium services. Your date of birth, mobile number and email ID would be auto-filled. You would have to enter your PAN Card number or passport details
Then you can see your LIC policies
Choose the policies on which you want to activate premium services
After the form is filled, save the form and print out a copy
Sign the form
Scan the form along with any of your KYC documents in the format of .bmg, .jpeg, .tiff, .bmp, .gif, .png image
Upload the image of the registration form and the scanned copy of your KYC document and PAN card or passport
Click 'Submit'
You would then get an acknowledgement email as well as an SMS stating that your request has been accepted
The company would verify the form and your uploaded documents and send an acknowledgement stating the activation of premium services.
Once you are registered for premium services you can apply for LIC loans. Moreover, besides applying for LIC loan, you can also pay the loan online and check LIC loan status online on your LIC account.
Top #6 Benefits of LIC loan vis-à-vis other loans: 
Loan against LIC policy has various benefits over other types of loans. These benefits include the following:
No processing fee
No hidden charges
Easy application process
Longer repayment periods
Low-interest rates
No requirement of your credit score
LIC loan against the policy is a good way to avail funds from your life insurance plans if you face a financial crunch. You would get the loan easily and the repayment process is also flexible. With low-interest rates, LIC loans are a good option which does not tax your finances.
Taking these factors into consideration, LIC policies can be an attractive insurance option. You can compare them with ease by clicking on this link.
LIC insurance plans offer this extra advantage of availing a loan against LIC policy for the insurance holders. Therefore, getting a life insurance plan from LIC can offer a secure future along with the convenience of borrowing a loan.
Turtlemint can help you choose the best LIC policy according to your needs and eligibility. Check the best policy for your profile and buy it today to protect yourself and your family.
FAQ's:
What is the maximum loan which can be taken?
You can avail a maximum loan of up to 90% of the policy's surrender value. This limit reduces to 85% of your policy is paid-up.
       2. What would happen if the loan is not repaid?
If the loan is not repaid, the amount is deducted from the maturity or death benefit when they are paid. However, if the loan is not repaid and the outstanding loan plus the interest amount exceed the surrender value, LIC would foreclose the policy.
      3.What happens when the policy is foreclosed?
If your loan liability exceeds the surrender value, LIC would send a notice to you asking for repayment of a part of the loan. If you pay the loan partially, the outstanding liability reduces and the policy continues. However, if you are unable to make any payment towards the loan, LIC would foreclose the coverage. Foreclosure means termination of the plan. The coverage benefit would stop and you would get the remaining surrender value after the outstanding loan is deducted from it.
    4.Can loan interest rates change?
Yes, the LIC interest rate on policy might change any time as per the discretion of the company.
Also Read: